Bhai Dooj: All You Need To Know About Date and Tithi
Posted On:
October 19, 2021
Book a pandit for Bhai Dooj in a single click
100% FREE CONSULTATION WITH PANDIT JI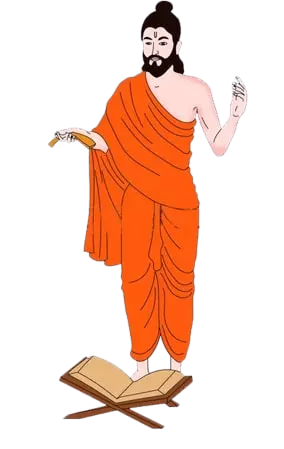 Bhai Dooj has other different names also Bhai Tika, Bhaubeej and Bhai Phonta. The day is celebrated on the second lunar day of Shukla Paksha in the Vikram Samvat Hindu calendar or of Shalivahan Shaka calendar month of Kartika by the Hindu families all over India. 
The day of Bhai Dooj will be celebrated on Saturday, November 06, 2021.
The Tithi will begin at 11:14 PM on Nov 05, 2021, and the Tithi will end at 07:44 PM on Nov 06, 2021.
When you see the celebration of the day of Bhai Dooj is similar to Rakhi/ Raksha Bandhan and in Hindu families, the sisters give gifts to their brothers. However, the day is celebrated as Dwitiya in the southern part of India. 
As per a popular legend in the Hindu religion, after slaying the evil demon Narakasura, God Krishna visited his sister Subhadra where she did a warm welcome with flowers and sweets and applied Tika/ Titak to the Lord Krishna on his forehead. That is why the day of Bhai Dooj is celebrated and the Hindu families still believe to do it as their elderly have directed them. 
So, to keep this all in mind Sisters apply red tilak on the foreheads of their brothers, and pray to God to bless them and give them long life on the day. As sisters do all these things in exchange for that, brothers give them gifts, cash and valuable things to their sisters for their unconditional love for them. 
In some cases, if anyone's brother lives far from them, they pray for them and worship the moon. 
What Is The Reason Behind Celebrating this Day?
On this day, Yamuna Mata asked her brother to visit her home every year. Mata Yamuna's brother said "tathastu" (Yes) and went to yamlok by giving her money as a gift to her, from the day the festival of Bhai Dooj is celebrated. It is believed that the brother who visits or formed all these activities by tilak from her sister, does not have the fear of Yamraj.  
Why is Bhai Dooj Celebrated after Diwali?
The reason behind celebrating this Bhai Dooj; the sisters' prayer for their brother's wealthy, happy and long life and lip lamp/ diya in the name of Yamraj (also known as Yam) outside their home. By doing this all the fear of Akal death disappeared. On the second day of Diwali the sister fasts for Bheya Dooj for their brother's safety. 
How to celebrate Bhai Dooj with Cow Dunk?
Here is the explanation of celebrating Bhai Dooj: On this day the devotees make cakes of this dunk to worship them. The people also create enemies with this cow dunk, and then they worship it using "satai bahane musal" (a type of plant found in forests) this is known as the enemy of brothers. On the cow, fruits, sweets, milk and other such things are kept. 
In Summary
This is how the day of Bhai Dooj is celebrated.  The main reason behind celebrating this day is for both sister and brother (Yamraj and Yamuna). Yamraj visited her sister's home and she asked him to visit her every year. So, keeping this in mind all Hindu sisters do all these activities for their brother and most of the people take showers in the Yamuna also.