Book A Pandit Online: Perform All Hinduism Activities Anywhere and Anytime
Book a pandit for Any Pooja in a single click
Verified Pandit For Puja At Your Doorstep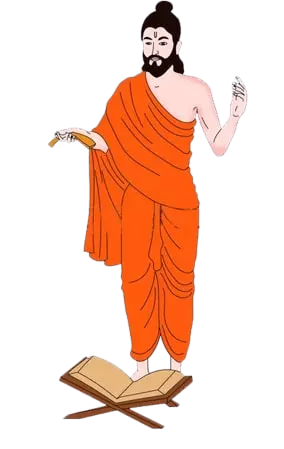 Do you want to book a pandit online? Is it becoming hard for you to hire a Hindi pandit or North Indian Pandit?  You are in the right place to meet an online pandit. Things are changing at a rapid speed and the world is adopting new technologies to communicate with each other. The community has depended on booking every single thing online. 
Same as the things that matter most in our life such as performing any variant of puja, Katha, path and other such things. All these things are being done online through the internet and this has made our life so easy and simple. You do not have to make any efforts now. You can look for pandits to perform any activity of Hinduism at your doorstep through 99Pandit.
What is E-Puja?
E-puja is to perform a variant of worship in Hinduism. This type of puja is performed using an online platform such as Zoom, Google Meet and other online video calling services. However, e-puja can be done easily and this is so simple for the users. 99Pandit is a web-based online pandit booking website that is providing all types of activities related to Hinduism all over the world.
99Pandit To Book A Pandit Online
The services of booking an online puja are so simple and easy. The people do not have to worry at all to hire a pandit online now. 99Pandit is a pioneer in helping people all around the world and the pandit too. Through our online service of booking a pandit online will meet all your requirements under one roof. We have been providing our services in this field for decades and we understand all your requirements to perform e-puja at your place.
As technology changes leaps and bounds this has made such things easy. You can be connected to the almighty God to perform any variant of puja. 
How to Perform E-Puja Through 99Pandit? 
This is so easy and simple to book an online pandit through 99Pandit and you do not have to make any efforts. When you come to 99Pandit's website see all the services that are being provided by 99Pandit to be performed at your respected place. Click on the login button and then click the sign-up button if you are new to the website. By clicking on the button you will be directed to the new form where that will ask you all your communicational details. After adding all your communication details, they will help the team to communicate with you.
When you are followed up by the team of 99Pandit at the same time you will be followed by a pandit that will perform the activity. This all will be done under your requirements as you want to perform at your time. This is so simple and easy that it has made every single person's life easier. 
How 99Pandit Can Help Users to Perform E-Puja? 
The team of 99Pandit is providing all the services related to Hinduism that you are looking for. You can book all the services simply and easily through 99Pandit. As we have told you that this is so simple to hire a pandit through this website. However, this online pandit booking website is free to register and generate leads for the pandits. This service provider has made lives better by giving this service of booking Hindi pandits in your city. 
People are choosing the service of booking pandit online and this has made their lives better to communicate with each other. Whether they are pandits or users, both have gone through the advantages of this platform booking North Indian pandits. Any person that is looking for e-pooja in his or her city is at your fingertips. You can freely book a pandit, or perform any of the activities related to Hinduism with this single-window solution provider. We have given our service to several customers all over the world who were looking to perform puja or to hire a pandit to do any of the activities. 
It is so easy and simple to book a pandit online and you do not have to make an effort to perform any of the activities related to Hinduism. The team of 99Pandit is providing all the services that you need and we are a pioneer in providing the services to hire pandits, perform e-puja and all such activities that you are looking for at your place.