Book Online Pandit: How to Hire Online Pandit for Wedding?
Posted On:
January 8, 2022
Last Update On:
November 23, 2022
Book a pandit for Wedding in a single click
100% FREE CONSULTATION WITH PANDIT JI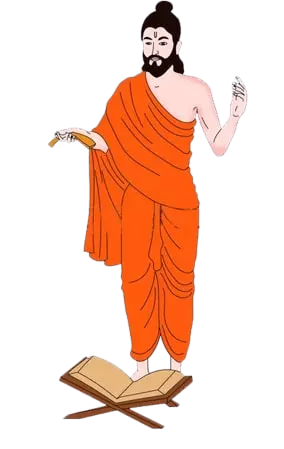 7 Tips To Hire The Best Pandit Online For Your Wedding
Book Online Pandit: Pandits are in high demand all the time whether you are looking for your wedding, other purposes. A wedding is one of the only things that come once in a lifetime. Therefore, having well experienced and such pandits that really help you is so important for all of us.
We all do not want to waste our time at all on all these things. However, at such a time we all get occupied with so many things and we do not get time for such things at all. Therefore, we all have to look for such a pandit or online pandit provider that fully fills all your requirements that you expect from a pandit.
A web-based pandit booking platform 99Pandit is the only platform that can help you out to book a pandit for your wedding. This is a responsive, trusted and supportive service provider that will help you all the time in service of booking a pandit for puja or rituals to be performed. 
Below are the best tips that will help you to hire a pandit for any of the activities to be done, whether it is puja, wedding or rituals. 
If you are looking for North Indian Pandit in Bangalore or Hindi Pandit in Bangalore, 99Pandit is providing online pandits or Hindi Pandits and astrologers in Bangalore or other cities of India
Book Online Pandit: 7 Tips to Hire a Best Pandit in Your City
1. Look for an Experienced Pandit
Book Online Pandit: Whenever you book a pandit for your wedding or any of the activities. Do you have to notice that it is well-experienced? If he is not well experienced or has not done any of the activities before he may not be able to give you the satisfaction that you will be getting.
Therefore you have to hire a good and well-trained pandit to perform the activities that you have asked for. Most of the time the users do not get a well-knowledgeable pandit to perform puja or rituals at their wedding.
Look for a well experienced, knowledgeable and well-trained pandit all the time before booking. The web-based pandit booking service providers such as 99Pandit can help you out in this all the time.
2. Update the Pandit for all necessary things
When you book a pandit for your wedding, you have to follow up with the Pandit Ji. Tell them the venue address to reach on time. When you do not communicate or follow up, that makes you worry and think over and over. To avoid such a thing or being late you have to continue following up and updating your hired pandit. 
In most cases, you would have noticed such mistakes by the families or the pandits as well. You have to keep communicating and following up with Pandit Ji. 
3. Verify Your Hired Pandit
To verify a pandit you can ask your relatives and your elders to notice them. Are they performing in the right and appropriate manner? Verify your hired pandit all the time.
In most cases, the users do not get experienced and well knowledgeable pandits. At that time they just perform anything or spend the time and will ask you to pay. You must avoid such things and verify them well.
4. Availability of Pandit Ji 
Book Online Pandit: Availability is one of the hard tasks especially at the time of the wedding. Right now this is the time when people are looking for pandits to be hired. There is so much traffic of the users that are finding a pandit for them. So, you have to be well-planned all the time to avoid such a problem to hire one for you. 
At the time you would not be able to hire one for you if you are not planning or hiring one for you. In most cases, the users suffer last to hire a pandit to perform an activity for them. So, avoid such happenings and be planned when booking a pandit for you with the help of platforms like 99Pandit and others.
5. List of Necessary Things
You have to discuss with the pandit Ji about all the requirements or all the necessary things to be provided. You can not do or buy all the necessary things at the same time. 
Do not work like an unplanned person, be well prepared and avoid such happening. You have to ask for every single thing that is necessary for you when performing puja. Such things happen most of the time and these are normal things that you will face if you are not going in a well-planned manner. You can avoid this happening and can do all the things at the right time. Prepare well and avoid such mistakes, which will cause you to waste your time on unnecessary things.
6. Clearly In Speech of a Pandit
When you start the activity you have to make sure that the pandit speaks clearly. Are you able to understand what he is really saying? You must be able to listen carefully and understand what they are saying at the time of phere.
In most cases what happens is that the pandit does not read the mantra clearly and in that case, the couple is not able to understand what the mantras ask us to do. If you will not be able to understand that will be wasted for you and others as well. 
7. Pricing of the Pandit
You have to be clear about each and everything with pandit so, in the end, you do not have to rush for any of the things that you would be requiring. Whether it is about any necessary thing of puja or pricing of pandit including travelling expenses.
You have to be clear about this thing with your hired pandit that you are hiring for an activity to be done. 
Conclusion
Booking Pandit Online is one of the things where you have to look for each and everything. An occasion like a wedding comes once in your life so, keeping this intention in mind will help you and make you hire a well experienced and well-knowledged pandit. However, planning and following up and booking on time are the main things that you would be doing when hiring a pandit one line.   
Also Read: Moments To Remember From Hindu Goddesses and Gods.