Holi 2022: What Is the Importance of Holi & The Shubh Muharat For Puja Vidhi
Posted On:
March 8, 2022
Last Update On:
November 23, 2022
Book a pandit for Holi in a single click
Verified Pandit For Puja At Your Doorstep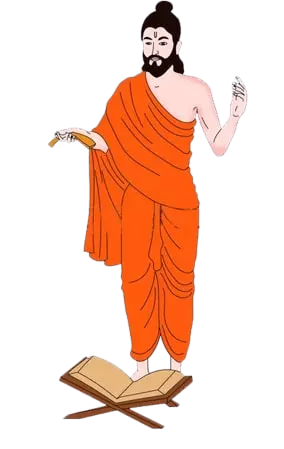 Holi 2022: 17 या 18 कब है होली? होलिका दहन की पूजा के लिए मिलेगा बस इतना सा समय  
Holi 2022: What is the significance of the Holi celebration? How do I know the right time for puja vidhi? We have answered all the questions that you are looking for in 2022. Read the whole article to know about Holi in India. However, we have covered all the points that you would need. 
Holi is a Hindu festival that is celebrated all over the world. However, there are some beliefs to celebrate the festival of Holi. This festival of colours is celebrated in the month of Falgun. Holika Dahan festival is celebrated on the full moon (Poornima) day of Shukla Paksha. 
Though, after Holika Dahan on its next day, people celebrate Holi with colours (Gulal). This festival has significance in Hinduism to celebrate the day of Holi. However, during these days it is forbidden to do any Mangalik work. This festival celebrates the eternal and divine love of Radha and Krishan. On the other hand, it is the triumph of good over evil. 
So, the day of Holi teaches us so many things that we need to implement in our life. Though, this day teaches us that we need to hug all those people whom we have made our enemy and there is no enemy of us. This is the festival of colours which lets us know to be in high spirits all the time. 
Read More: Griha Pravesh Puja: Everything You Need To Know Before Performing Puja
The Festival Of Colours
This is a festival of colours celebrated all over the world. However, the festival of Holi is celebrated by burning wooden sticks in the evening. So, Holika Dahan will be held on 17 March and people can celebrate Holi with colours on 18 March. This is one of the most populist festivals in India after Diwali that celebrate almost all the citizens in India. So, this is believed as per the Hindu religion that on this day if one finds some solution to their problems. They will be able to eliminate all the bad things in their life on this day.  
Holika Dahan's Worship Method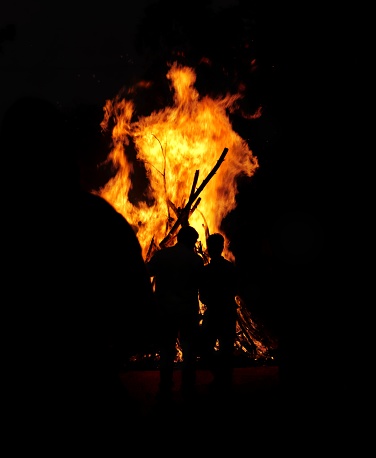 According to astrologers, there is a law to worship her before Holika Dahan. By worshipping on this day, the person gets rid of all kinds of troubles and gets auspicious results. At sunrise on the day of Holika Dahan, retire from all work and take a bath. After this go to the place of Holika worship. After this sit facing east or north. First of all, make idols of Holika and Prahlad from cow dung. After this, wash hands and start worship. 
First thing first, offer water. After this, offer Roli, Akshat, flowers, turmeric, moong, patase, gulal, colour, seven types of grains, wheat earrings, sugarcane, gram etc. one by one, and also worship Lord Narasimha. After Holika worship, tie it with raw yarn by circumambulating Holika 5 or 7 times.
The Biggest Reason To Celebrate Holi!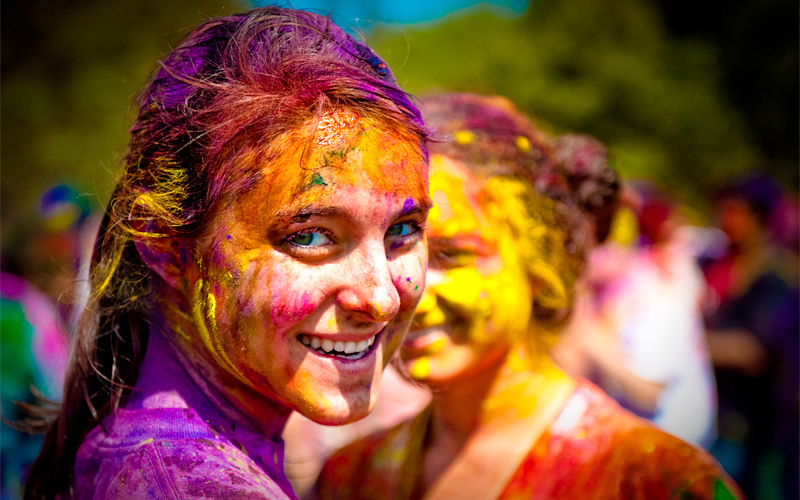 Do you know the reason, Why the festival of Holi by Hindus in India is being celebrated? Here is the best reason to celebrate Holi in India. We the team of 99Pandit will help you with this. We will explore all about Holi in 2022.
Once upon a time, an evil king ruled in India. He thought he was the most powerful king in the world. He wanted everyone to pray to him!
However, a brave little boy named Prahalad was afraid though he refused to pray to the evil king. The king tried to scare her Lodge with mean words but it did not work. Prahalad still refused to pray to him and the King got very angry. He thought of a way too hard for a lot of what a mean King. 
The King's sister Holika had magical power and she had magical power. She could sit on fire without getting hurt. The King may Prahalad sit on Holika's lap in the fire. The King thought the fire would burn odd but not Holika. But when they sat in the fire a magical thing happened!
The fire did not hurt him not at all, instead, Holika disappeared in the fire. Because Prahalad was such a nice boy. The evil King and his sister could not hurt him at all. 
We celebrate Holi to show that good always wins over evil. A  long time ago people celebrated Holi by burning a bonfire. So you had made a huge fire and put burned wood or ash on their foreheads. Later on, they started using coloured powder instead of ash to celebrate Holi. Let's celebrate Holi! 
This is one of the main reasons to celebrate Holi in Hindus families. This will help you to know about the Holi celebration. 
The Populist Place To Celebrate Holi in India: Mathura
Mathura, Uttar Pradesh (UP) is the biggest and one of the most populist places to celebrate Holi in India. There is a most populist temple called Banke Bihari.
However, Lord Krisha has many names so, therefore, Lord Krishna is also known as Banke Bihari as well. 
Numbers of devotees come to celebrate the festival of Holi in Mathura Banke Bihari temple. The temple's gate opens at 10 am in the morning. Where devotees stand in the queue with Prashad to offer Lord Krishana Ji and to take the blessing of Banke Bihari Ji. This will inspire you and make you celebrate the festival of Holi.
Though you can visit a number of places in the vicinity of Mathura. There are a number of historical temples that will fully fill your spirituality to have the blessing of God. 
If you want to celebrate Holi and want to hire a professional Pandit for puja on Holi festival. We the team of 99Pandit will help you have a better service and perform puja for you. We have been offering our services to provide a pandit online for decades. 
So, what are you waiting for? Just book a pandit online from 99Pandit to perform puja at your place. Our dedicated team will help you all the way from celebrating the festival of Holi to being in spirituality all the time.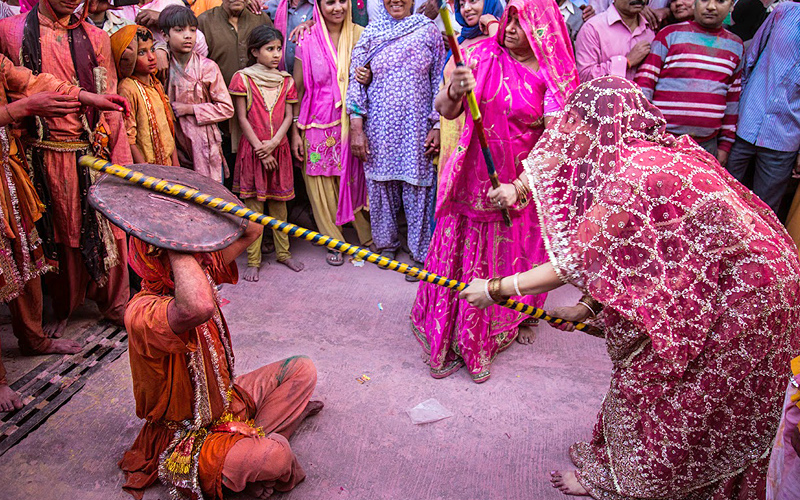 Also Read: Who Is The Best North Indian Pandit Provider In Bangalore?