Maha Shivratri 2022: Know Everything About Maha Shivratri, Right Time & Date
Posted On:
February 12, 2022
Last Update On:
November 23, 2022
Book a pandit for Maha Shivratri in a single click
Verified Pandit For Puja At Your Doorstep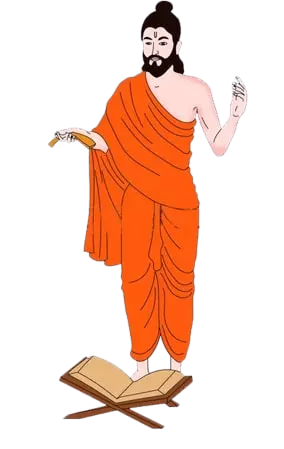 Maha Shivratri 2022: महाशिवरात्रि कब है? जानें तिथि, पूजा विधि और 4 पहर की पूजा का सही समय
Here we have explained to our readers about the right time, date and 4 Pahar (Time) of Maha Shivratri 2022. Read this whole blog post to know about Maha Shivratri 2022.
Maha Shivratri is also known as (Great Night of Shiva). This is a Hindu festival celebrated every year. Worshipping the God Shiva is considered good on the day of Maha Shivratri. 
However, the festival of Maha Shivratri is celebrated twice a year. One in the month of Phalgun and the other one in the month Shravan Maas. So, the Maha Shivratri is celebrated in the month of Phalgun. These days devotees fast and worship God Shankar by performing all the rituals (Vidhi Vidhan). 
However, celebrating these days have great importance. So, knowing about all these is important too. Without having any understanding of the day. We should not go further. When we talk about God Shiva, you will see that God Shiva is known as one of the angriest Devta (God). But he is the one who is humble enough from inside. 
The meaning of Shiva is Kalyan (welfare). He will welfare of every single one and God Shiva gets happy. When a person/ devotee worships him. It is believed that on this day, Goddess Parvati and Bhole Baba fulfil every wish of their devotees. Let us know the importance and the right time of worship of Mahashivratri on 1st March 2022.   
When Maha Shivratri Will be Celebrated in 2022? 
This Shivratri will start from 03:16 am on March 1 and will remain till 10 am on Wednesday, March 02. The night worship will start from 06:22 pm in the evening till 12:33 pm. 
There are other things as well that will be performed. So, at the night time of Shivratri, four pahars (time) are worshipped. All those that will plan their day according to Maha Shivratri or fast can prepare for the things or can write down from now. 
So, we have mentioned the right time (Muharat) and other things that you would need to know about four paharas (time).
Maha Shivratri's  Four Pahar's Right Time Of Worship 01 March Tuesday, 2022. 
Below is the right time (Muharat) of all four paharas (time) that will help you to perform Maha Shivratri Puja. 
| | | |
| --- | --- | --- |
| S. No. | Pahara | Right Time (Muharat) |
| 1. | Worship of the first hour | March 1, 2022, from 06:21 minutes to 09:27 minutes in the evening. |
| 2. | Worship of the second half  | March 1 night from 09:27 minutes to 12: 33 minutes. |
| 3. | Worship of the third watch | 1 March from 12:33 in the night to 03:39 in the morning. |
| 4. | Worship of Fourth Prahar | March 02 from 03:39 am to 6:45 am. |
Note: The auspicious time of fasting – March 2, 2022, day will remain till 06:46 pm on Wednesday.
The Importance Of Maha Shivratri
It is mentioned in the Shiv Purana that the 'Linga', the symbol of the immaculate (formless) form of Shiva, appeared in the greatness of this holy date and was first worshipped by Brahma and Vishnu. That is why this date became famous as 'Shivratri'. This day is also worshipped as the date of marriage of Mata Parvati and Shiva.
It is believed that the devotee who worships Lord Shiva with all his strength and power, with the help of his full strength and power, gets the full fruit of worshipping Shiva throughout the year, immediately on Shivratri.
We have added more about the Maha Shivratri to explain you well. So, read below to know more about the Maha Shivratri. 
God Shiva's Favourite Bell
Bel (Bilva) leaves are very dear to Shiva. There is a story of a hunter in Shiva Purana. Once he was late in the forest, then he decided to spend the night on a bael tree. To stay awake, he thought of a trick – he would pluck the leaves one by one and throw them down all night. According to the legend, there was a Shivling just below the Bel tree.
Seeing the offering of favourite leaves on the Shivling, Shiva was pleased. Whereas the hunter did not even realise his auspicious act. Shiva blessed her with the fulfilment of her wish. The story we are telling you right now; tell you how easily Shiva becomes pleased. When he was plucking leaves.
So, this is an important day in Hinduism. 99Pandit will help you to perform puja on this day. You can book an online pandit from our dedicated platform. However, we have got a good hand in providing all the services of Hinduism. So, you do not have to make efforts to book a pandit for you in any city in India.
Book a pandit right now to perform puja on Maha Shivratri and make things easy for yourself. Our dedicated team will help with this. So, what are you waiting for?