Moments To Remember From Hindu Goddesses and Gods.
Posted On:
January 6, 2022
Last Update On:
November 23, 2022
Book a pandit for Any Pooja in a single click
Verified Pandit For Puja At Your Doorstep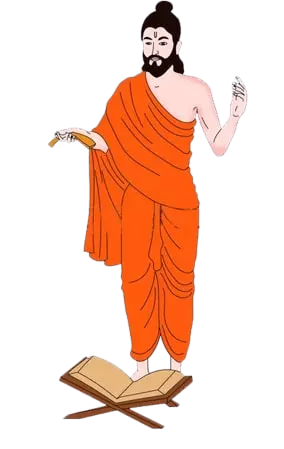 Hindu religion is one of the oldest and world's largest religions on the earth where many Hindu Goddesses and Gods have to give their teachings to human beings. Still, the Hindu religion is serving millions of human beings to meet their spirit to the almighty God, one that is living within us.
However, the Hindu Goddesses and Gods lay down their lives to save humanity from such devils that want to finish humanity from the earth. This all has been done just to save the lives of humanity and save the people from facing gross issues and problems that devils used to make to finish the humanity from the earth. 
In this article, we have included the sacrifice and other things of Hindu Goddesses and Gods that they have made to save humanity all the time.
Who are the Hindu Goddesses and Gods?
Hindu Goddesses and Gods are all those pure spirits that have served humanity all the time to give their teachings of almighty God that live within all of us. When you come to see the sacrifice of all our Goddesses and Gods, all of their sacrifices for humanity are countless that they have made to give to the generations of today.
There are 33 million Gods in Hinduism where all of them have given their different teachings to all of us so that we can follow them and in the end, we merge to the same pure soul of God from where we all have come by following all the teachings of God.
All the teachings that they give us ask us to walk on the same path of humanity/ God so that we do not forget the purpose of our life. We all have to merge to that pure soul from where we all have come.
What do the teachings of the Hindu Goddess and Gods Teach us to do?
The teachings of Hinduism ask all of us to follow the path that our pure Devis and Devtas have created for us. They have given us the scriptures to live our lives in the will of God all the time. However, the Hindu Devis and Devtas remember us to walk on the path that the almighty God asks us to do, in order to bring all the lives to that stage where there are pure lights living in the will of almighty God.
The Hindu Devis and Devtas remember us all to walk on the almighty God and to fulfil the purpose that we have on this earth. And they all let us know that we are a pure soul that has come from Almighty God and by doing good karma (deeds) we all have to go back to that pure spirit of God.
Hinduism believes in karma/ deeds which will let all of us merge in the almighty God.  
Humanity is the only Karma and Dharma for all of us.
Hindu Dharma believes in dees/ Karma. The teachings of God ask us to serve humanity all the time if we do not follow the teachings of God that are not good for any of the people on the earth. This clearly shows us that humanity is from God and God wants all of us to help the human people that need help in their life to come up. 
They spend their whole life getting material things, but when they depart from this world they are unable to take anything with them. All his earnings remain here. If they take anything with them, it is their good deeds and people's prayers.
Man has only one karma and dharma and that is humanity. We have come into this world as human beings just because we can do human service. In the whole world, God has made all of us the same. The only difference is our appearance, food and lifestyle according to the place and climate. Every human being is equal in spirit. Legends say that despite being a child of a father, how can we grow up and down. We are all made of the same clay. The same elements are within everyone.
All give the same message that service to humanity is service to God in the true sense.
Below are the beliefs that Hinduism has; everyone must be following all these to make their life purpose full and teaching of Hindu Goddess and Gods. However, these teachings have made Hindu Dharma stand out of the box all the time and one must be following all these things so they too can achieve their full potential in their life.   
Truth is eternal.

Brahman is Truth and Reality.

The Vedas are the ultimate authority.

Everyone should strive to achieve dharma.

Individual souls are immortal.

The goal of the individual soul is moksha.
Hindu Goddess
Devi Durga 

Devi Parvati

Devi Laxmi

Devi Sarasvati

Devi Kali 

Devi Ganga

Devi Tulsi 

Devi Seeta

Kam Dhenu Gaay
This is what the Hindu Dharma teaches us to do to meet our purpose to be on this earth. Being the third-largest religion this Dharma has served a lot to humanity on the earth. Still, the teachings of Hindu Dharma have spread all over the world and people are adopting the teachings of Hindu Dharma that our Goddess and Gods have taught us to do. The best thing you would know in Hindu Dharma is that it has given a top place to the women and respect as our Goddesses are females. This clearly shows how much respect the Hindu Dharma gives to women.