Ram Navami 2022: The Things You Need To Know About Ram Navami!
Book a pandit for Ram Navami in a single click
100% FREE CONSULTATION WITH PANDIT JI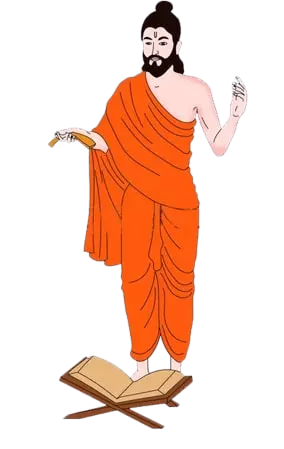 Do you know about Ram Navami? What do you need to know about Ram Navami 2022? When is Ram Navami & the time for puja muhurat? 
There is no need for any explanation about the God Ram. The whole world is well aware of the God Ram. However, we will help you to know everything about Ram Navami. As the occasion of Ram Navami is about to reach in the year 2022.
Though, the occasion of Ram Navami is known as the birthday of God Ram. As per the Hindu calendar. The holy festival of Ram Navami is celebrated on the Navami date of Shukla Paksha of Chaitra month. 
Where several devotees fast for God Ram and perform puja on the day. To celebrate the birthday of God Ram Ji.
So, read the whole article about Ram Navami. We have explained everything here about God Ram. So,  seeing all this you can hire a North Indian Pandit in Bangalore and any other city of the country. 99Pandit has provided all the services of Hinduism for decades.
This has become so easy to have a pandit for all your activities. Therefore, our team of 99Pandit will help you out in Griha Pravesh puja and other such things to be performed at your home.
Having birth in a Hindu family, we must be knowledgeable about our God and Goddess. What are they teaching us in our daily life? This has become so important for all of us. Read below to know about God Ram and his life. 
Ram Navami Right Time & Muhurat 2022
The occasion of Ram Navami is foremost for all Hindu families in India. However, several people wait for such occasions and occasions like Ram Navami have so much importance to them. We have explained to you all about the Ram Navami that you must be knowing in any circumstance.  
Ram Navami has special significance in Sanatan Dharma (Hinduism). According to mythology, Maryada Purushottam Lord Rama was born on this day to King Dasharatha, the father of Ayodhya. Sri Hari Lord Vishnu incarnated in every era to destroy unrighteousness and establish religion. 
According to Hindu scriptures, Lord Vishnu took the incarnation of Rama and Mother Lakshmi in the Treta Yuga to end the atrocities of Ravana and to establish religion. Though, it is believed that Lord Rama took birth on the Navami date of Shukla Paksha of Chaitra month.
What Is The Right, Time & Muhurat For Ram Navami?
So, as we have discussed, as per the Hindu calendar, the holy festival of Ram Navami is celebrated on the Navami date of Shukla Paksha of Chaitra month. However, this time Ram Navami is on 10th April 2022 and day Sunday. 
The God Ram Navami Navami Tithi (date) will start from 1:32 am on Sunday, April 10, 2022, and will end at 3:15 pm on Monday, April 11, 2022. So, this auspicious time of worship on this day is from 11.10 am to 1.32 pm on April 10.
Here we have explained all about Ram Navami for the year 2022. This will help you to know more about Ram Navami and from now you can prepare for the things that you are looking for. 
Lord Rama's Birth Anniversary April 2022
| | |
| --- | --- |
| Ram Navami | 10 April 2022, Sunday |
| The starting of the Navami date | 10th April 2022, 01:32 am |
| The ending of Navami date  | 11th April 2022 till 03:15 am |
| The Right Time (Shubh Muharat) | 10 April 2022, 11:10 AM to 1:32 PM |
These are the important dates (tithi) that you must be knowing. 
The Lord Ram's Birthday As Ram Navami
Ram Navami the birth of Lord Rama long ago an evil demon named Raven troubled the Devtas.  However, Ravan had 10 heads and with the boon from Lord Shiva, he could not be defeated by anyone. Lord Vishnu had to take birth in a human form to demolish. 
The unbeatable Ravan at this time king  was ruling the beautiful kingdom of Ayodhya. He was a generous and intelligent king loved by all his people. Kind of had three wives Kausalya, Kaikeyi and Sumitra. 
King Dashrath's only sorrow was that he did not have a son. Who could take over his throne after he dies? The king told his family priest Guru Veshishth about his worry. Guru Vashishth advised him to perform a Putra Kamesh Diyagna. 
He did this with the help of a well-known sage. He had great powers of penance and was easily able to perform the difficult Yagna. 
So, after the completion of the Yagna, Agni Dev (Fire God) appeared from the fire and gave Dashrath the bowl of divine Kheer (rice pudding). Rishi Rishyashringa told him to give the prasad to his wives. However, with this, he will have four brave and mighty sons.
Dashrash followed the order and gave half of the prasad to his first wife Kaushalia and the other half to his second wife. Both of the queens gave half of their portions to Dashraths's third wife Sumitra. 
Soon queen Kausalya gave birth to a son named Ram. Dashrath was very happy and overjoyed with the birth of his elder son. The news spread all over the city and everyone began to celebrate the arrival of the future king. 
So, later the same day queen Kaikaeyi gave birth to Bharat and queen Sumitra gave birth to twins Lakshman and Shatrughna. King Dashrath  distributed gifts to the citizens happily. Though, all four brothers grew up with mutual affection. 
Rama was the 7th incarnation of Lord Vishnu. Bharat was an incarnation of the Sudarshan chakra. Lakshman was an incarnation of the Shesh Naag. So, on another hand, Shatrughan was an incarnation of his Panchajanya Shankh. 
Who Became The King After Lord Ram
It is said that after the death of Lord Rama, the eldest son 'Kush' became the king. But Kush could not become an efficient ruler like his ancestors. That too because he tried to kill the serpents. Who stole the precious stone given by his father Lord Rama. 
This precious stone was given to Lord Rama by Agastya Rishi as a gift. According to the legends, Kush was killed during a battle with the formidable demon. However, their elders never lose the war! This is the thing that makes them the unique kingdom of the time. When Durjya Rakshas attacked the Swarg, he was killed.    
Why Is Sri Ram Known As God? 
He always followed the 'Raghukul rite'. In his life, Lord Ram was his words. Ram is called Maryada Purushottam because he never violated dignity anywhere in life. He never brought the word 'why' to his mouth, following the orders of his parents and Guru (teacher) as well.
Ram Navami 2022
This is the auspicious day when Lord Vishnu took birth as Lord Rama is celebrated as Ram Navami in Hindu families in India.
These are some of the things that one needs to know about Lord Ram Ji. This will help you a lot to know about the history, especially about God Ram and Lord Ram Navami.
If you are looking to book a pandit and want to perform puja. Our team of 99Pandit will help you with this. We have been providing all the services, rituals of Hinduism for decades. We have professional and well knowledgeable pandits whom you can hire and perform the puja.