Antim Sanskar
100% FREE CONSULTATION WITH PANDIT JI
10 digits mobile number required
Sending SMS..Wait few Seconds.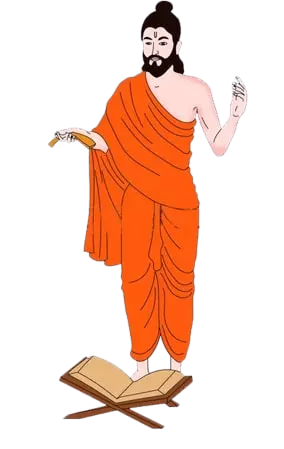 The last rites or Antim Sanskar are the rituals that are performed when one leaves the world to Swarglok (heaven). Though these are the important rituals on Antim Sanskar in Hinduism. Every Hindu family performs these rites so that the soul can return to Swarglok happily and no issues occur. 
To help all to perform all these activities and provide the easiest platform. 99Pandit will help you to perform puja or rituals on Antim Sanskar last rites. 
Performing all the activities in Hinduism is a crucial part. When carrying the dead body to the cremation ground for Antim Sansakar. We need to perform all the rites as our elderly and Vedas direct to us. 
All those activities are performed for that almighty God's soul. One that has left us all to Swarglok or heaven.99Pandit will help you to perform puja and other activities in Varanasi.  
There are a number of rituals performed and this can not be done alone by the family. We need help at that time and need to know what rituals have to be performed. 
Therefore, 99Pandit has made things easy for Hindu families to perform all the rituals. This is a one-stop solution to perform all the rituals and variants of pujas of Hinduism. We have professional and well highly profiled pandits that will help you in this and in corner of your city Varanasi.
What Items A Hindu Family Need; When A Person Left The World? 
We have added all the items that a Hindu family needs to have at the cremation ground. However, this will help everyone to be prepared and arrange for those items already.
All Puja Samagri (items)
shani-3

Agarbatti

Sindoor

Gomutra

White Cloth (5 meter)

Big Matka

Kumkum

Kapoor

Kala Til

Rice-100 gm

Abir

Bambu -kit

Janeu-1

Chandan

Ghee -3kg

Haldi

Nariyal Chatai

aata-250 gm

Kapus

Kerosene (5 LTR)
These are the important items that you would have at the cremation ground. If you need any help or want to enquire for any things you can contact your online booked pandit in Varanasi from 99Pandit. They will guide you on what you have to do at that time.  
How To Book Online Pandit from 99Pandit? 
This is the simplest process to book a pandit online through 99Pandit. Below are a few steps that you need to click and fill for communication purposes. 
Steps to follow booking a pandit online. 
Click on the login button on the 99Pandit website home screen.

Login or signup

Fill in the asked information
This is a three step process and you do not have to do anything else except this. So, make things easy for yourself and save your valuable time with 99Pandit in Varanasi.  
Booking Process
Please, provide us with basic information about you -
Your Name:
Mobile Number :-
Email Address :-
Puja Name:
Date:
City and State:
Users can pay the amount after completion of the Puja using any method as you convince. As the users proceed further with asked information, all the booking details will be provided through mail and message between you and the Pandit Ji.
For the household things, it depends on you and the Pandit Ji, whatever, the option you choose the amount will be increase and decrease.
To make everything easy for you, please feel free to contact us.
Call us on 8005663275 or WhatsApp on 8005663275 for more details.
Vedic Puja Ceremony | One-Stop solution | Truly Hassle-Free