Diwali Puja
100% FREE CONSULTATION WITH PANDIT JI
10 digits mobile number required
Sending SMS..Wait few Seconds.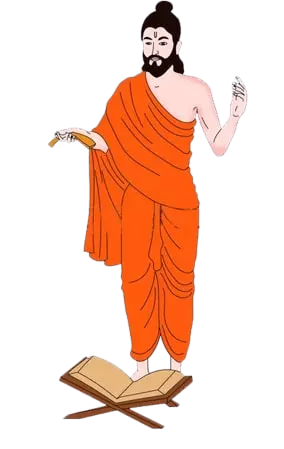 Book Online Pandit For Diwali Lakshmi Puja
Are you people looking to book a pandit online for the Diwali Lakshmi puja service? Is it easy to find a pandit online for the Lakshmi pujan? Are there any platforms where we can find the best pandit to perform Diwali puja?
The 99Pandit is India's best platform where you can find a well-experienced or professional pandit who will help you to fulfill your religious or Hindu activities.
Diwali is celebrated as a symbol of Shree Ram's victory over Lankapati Ravana. The mythology behind the Diwali puja celebration is that after the return of Lord Ram to Ayodhya, the Lakshmi puja was performed by the people of Ayodhya.
Lakshmi puja is also referred to as Diwali puja in honor of Maa Sita. This Diwali festival is also divided into many other festivals like Bhaidooj, Govardhan puja and Narak Chaturdashi. 
About Diwali Lakhsmi or Ganesh Puja
Goddess Lakshmi puja is very important to worship in every Indian household. There is a meaning of Lakshmi that the word "Laksh" is the root word derived from Lakshmi. Goddess Lakshmi confers many blessings and prosperity upon every household.
Along with Goddess Lakshmi, Lord Ganesh is worshiped by placing their idols on the platform. In the household a lot of people keep a silver coin of Lakshmi and Ganesh at puja with Incense sticks and dhoop are lit and offerings of sweets, coconut, fruits, and tambulam are made. As per the drik panchang calendar the Diwali Lakshmi pujan is performed in the Pradosh kaal and starts after the sunset in evening.
The Diwali Lakshmi Pooja is considered to be a good time to worship Mata Laxmi Ji as our Sastras direct to us. Some of the people know the rituals for Diwali Lakshmi puja to perform but some of the people call priests to perform Lakshmi pujan. 
You can come to the 99Pandit platform to get the best and well-experienced pandit for Diwali puja service. However, the services of 99Pandit will help you to meet with the best and one-stop solution for all the activities related to Hinduism like Diwali puja.
You can come to 99Pandit platform to book the online pandit for Diwali Lakshmi pujan. 
Diwali is the festival of lights and joy and this is a five day celebration, every day a different puja is performed. Diwali is celebrated every year of Karthik Krishna Amavasya and there is a myth that Goddess Lakshmi visited every home on Diwali night. After Diwali Puja every person lights diyas (lamps) in their homes to usher in light and clear the darkness from the world.
The diwali lakshmi puja is performed in suitable muhurat given by pandit ji or drik panchang calendar. Because the best time for diwali puja is only after sunset in the pradosh kaal. Some of the hindi people believed that performing Lakshmi puja helps to get rid of obstacles of business, health problems and other obstacles of curse.
Diwali is the festival of lights where people clean the houses and whitewash before Lakshmi pujan, wear new clothes & bring new utensils in preparation for this auspicious day. Mostly the Diwali puja is performed after the sunset in the given muhurat by pandit Ji.
How can you book the pandit online for Diwali Lakshmi puja? Where can you find the best Diwali puja service? Who will tell the right vidhi for Lakshmi pujan? What will be the suitable date and muhurat for Diwali Lakshmi puja?
There are a lot of questions coming into your mind and the answer of the questions is 99Pandit is the one who will serve you the online pandit service for Lakshmi pujan.
The festival of lights, where every Indian waits for this occasion, for all Hindu families this becomes an essential part to have the worship of Mata Laxmi Ji on Lakshmi Pujan. The festival of Diwali or Diwali Puja is celebrated after twenty days of Dushhara. As per the Hindu Sastras, it is believed that Laxmi Pujan/Mata Laxmi Ji is the Goddess of Dhan (money) that you earn.
As per drikpanchang, Mata Laxmi Pooja is done during Pradosh Kaal and that starts in the evening when the sunset, approximately lasts for 2 hours and 24 minutes. Diwali Dhanteras Puja happens on the same day as Diwali.
With the blessings of Mata Laxmi Ji, the devotees get peace, happiness and prosperity in their life. The day of Diwali Lakshmi Pooja is considered being a good time to worship Mata Laxmi Ji as our Sastras direct to us.
When you do so Mata Laxmi Ji blesses his children to get Dhan (money) and they get strong economically in the future. For Hindu families all over the world, this Pooja is an important part of them on the occasion of Diwali.
The Five Days Celebration of Diwali
Dhanteras Puja
The Dhanteras puja is the first day of diwali to be celebrated. To celebrate the Dhanteras puja Lord Dhanvantri is worshiped by the households or businesses. Dhanteras is the most auspicious in modern times is to believe that buying gold, silver, other metals and preferably kitchen ware is good.
Choti Diwali/Narak Chaturdashi
The second day of diwali puja is celebrated as Naraka chaturdasi as well as choti diwali. Roop chaudas is the second name of it where the myth of this day is that Lord Krishna, Satyabhama and Maa kali kill the asur Narkasur on this day.
Diwali Puja/Lakshmi Pujan
This is the big day of diwali where Hindus worship Goddess Lakshmi and Lord Kuber to get the wealth & prosperity for their lives.
When to Perform Diwali Lakshmi Puja
As per drik panchang calendar Mata Laxmi Pooja is done during Pradosh Kaal and that starts in the evening when the sunset approximately lasts for 2 hours and 24 minutes.
Every year Kartik Krishna Amavasya diwali puja is celebrated. You can contact our service 99Pandit.com to connect with the pandit to ask for the best muhurat to perform Lakshmi pujan.
Benefits of Diwali Lakshmi Puja
There are some benefits of doing Lakshmi pujan which we need to know.
The benefit of Diwali Lakshmi puja is to bring prosperity and joy to your house. 

To be successful or fortunate in your business & life.

To get rid of the obstacles in your business, health problems, career and other courses.

To protect your family from money related & misery problems.

This Lakshmi puja helps the people from the recovery of dues in faster way and helps to overcome from financial problems

To reduce the negative and clear the darkness from the world.

To make a strong relationship between everyone and celebrate the festival.
How to Perform Diwali Lakshmi Pujan/Lakshmi Pujan Vidhi
In this section we will explain to you the vidhi for Lakshmi pujan and how to perform Lakshmi pujan. There are few steps needed to follow to perform diwali puja.
In the Diwali Lakshmi Puja first we need to get ourselves clean and wear clean & new clothes.

Arrange the pooja samagri as with the discussion from Pandit Ji.

We can start the pooja by washing all the vessels, pooja kalash, brass & silver lamps.

Do place a chowki to put the lord's idols on that.

Put a red cloth on the chowki and place the idols of Lord Ganesh, Maa Lakshmi & Lord Kuber.

Put some amount of raw rice in front of the Lords.

Light a Diya/lamp in front of Goddess Lakshmi, also light a dhoop stick. This lamp should be lit overnight to get prosperity from Maa Lakshmi.

Start the puja to tilak & rice the Goddess Lakshmi, Lord Ganesh & Lord Kuber.

Place some pieces of sweets and fruits/dry fruits in front of God for prasad/Bhog.

Now at the end do the aarti first for Lord Ganesh and then for Goddess Lakshmi.

Pray to god for good health & wealth for your family.
Mantra For Diwali Lakshmi Puja
The mantra for Lakshmi pujan is mentioned below and you can chant this mantra for 108 times. We can also chant the mantra of Lakshmi Ashtakam, Lakshmi ashtothram and Lakshmi Sahasranamavali. 
The mantra for Lakshmi puja is
ऊं श्रीं ह्रीं श्रीं कमले कमलालये प्रसीद प्रसीद, ऊं श्रीं ह्रीं श्रीं महालक्ष्मयै नम:॥ सौभाग्य प्राप्ति मंत्र- ऊं श्रीं ल्कीं महालक्ष्मी महालक्ष्मी एह्येहि सर्व सौभाग्यं देहि मे स्वाहा।।
Puja Samagri For Diwali Lakshmi Puja
Here is the list of samagri for Lakshmi pujan which you need to collect together at one place to perform the Diwali puja.
Kumkum, raw rice and Turmeric powder

Rangoli (coloured rice flour)

Lotus flowers 

Wooden Chowki to place the Idols.

Some Mango leaves and a few Banana leaves for Kalash

One Kalasham

One coconut for Kalash and a few more for thamboolam

Chandan

Lakshmi idol or photo of goddess

Gold or Silver Jewelry 

Flowers and garland (for pushparchana & decoration)

Betel leaves, Betel nut, Banana

Unprocessed cow milk, dry fruits & nuts

Fruits ( five seasonal varieties)

Panchamrit (a mixture of fruits, honey, jaggery, dry fruits, nuts and ghee)

Sweet dishes (for Prashad or Bhog).

Ghee to light the Diya or Dhoop stick
How to Book an Online Pandit for Diwali Lakshmi Puja
We are a team of 99Pandit who will help you on the occasion to find you the best pandit for your Hindu activities.
99Pandit service provides pandit services to our clients/ devotees with ideally trained and well-experienced in-house pandits. They work on addressing your queries to help you overcome your hurdles using telephonic consultations.
The platform of 99Pandit surely guides you to book a pandit online for Diwali Lakshmi puja. To book a pandit online you need to register your booking details to come on the 99Pandit booking page.
The details include (Name, Address, Email, Mobile number, Date of service & Puja type etc.). You can book Pandit online for Diwali Lakshmi Puja, Panditji will bring all the Puja Samagri. All the Pandits are complete professionals, well experienced and studied from 99Pandit.
You do not need to do the advance payment before the puja service is done. Even the users can do the payment after the Diwali puja service. Visit the official website of 99Pandit to book a pandit online for Diwali Lakshmi Service. You can do the bookings for any location across India to get the pandit for Hindu activities.
To make your Diwali Puja service easy, feel free to contact us.
Frequently Asked Questions
Q. What is Diwali Lakshmi Puja?
A. Diwali Lakshmi puja is to perform on the festival of Diwali which comes in the month of Kartik Krishna Amavasya. Lakshmi puja is the worship of Goddess Lakshmi who blesses the household with prosperity, good health & wealth. Goddess Lakshmi puja is very important to worship for every household on the occasion of Diwali.
Q. How to do Lakshmi Puja?
A. Some people know the rituals and vidhi of Diwali Lakshmi puja but some people do not know the vidhi of puja. To do Diwali puja properly you can contact 99Pandit to hire a pandit to perform the Lakshmi puja service.
Q. How long does the puja take to complete?
A. If the Diwali Lakshmi Puja is performed properly with the guidance of a Pandit, it could take a maximum of 3+ hours depending on the selected puja package.
Q. Can I pay the amount partially, some in advance for booking and the rest after the puja is done?
A. Yes, of course on 99Pandit there is a partial payment option available. You can pay the advance payment at the time of puja booking, the remaining amount you can directly pay to the pandit Ji through payment modes at your convenience.
Q. Is there any option available where I can book the pandit online for Diwali Puja?
A. Yes, 99Pandit is a web-based single platform available to help you to find a pandit for your puja services. You can book a pandit online in any city for the Diwali Lakshmi puja service.
Q. Could I do Online puja if I select 99Pandit service since I'm in abroad?
A. Yes 99Pandit also provides an online puja service which is called E-puja. You need to only contact our team by giving your details or else you can book the enquiry form with your personal details or puja type. Our team will connect you with the pandit online to perform the puja when you are abroad. Only you need to collect the puja items or other things.