Hindu House Warming Wishes, Quotes, Messages, And Greetings
Posted On:
February 17, 2023
Last Update On:
April 17, 2023
Book a pandit for House Warming Ceremony in a single click
Verified Pandit For Puja At Your Doorstep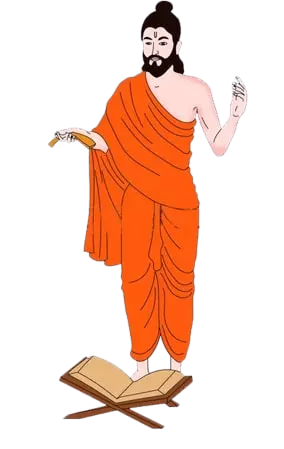 Hindu House Warming Wishes is the warmest gesture to congratulate your loved ones to get their new home and property. Buying a new home or house is the dream of everyone and the biggest achievement in a person's life. It is the reward of their hard work and struggles by their family so that they can own a house they proudly call their home. 
The special area and place are built through cement and bricks with the aspiration and dreams of their family. Griha Pravesh Wishes gives them positive energy and motivation for their new house. For the person who bought a new home, a special puja is performed to bless them with God's grace and positivity performed by the Hindu family with their families and friends. 
The housewarming ceremony removes all the negative energy, and evil forces from the new house and makes it happier and more pious. Sharing the Hindu House Warming Wishes / Griha Pravesh Wishes with your loved ones on this happy and auspicious day of their life and communicating your happiness and excitement through Hindu House Warming Wishes. 
The Hindu House Warming Wishes you give to the people bring happiness and increase the excitement of shifting into their new dream home in the family.
You should congratulate them if someone close to you is relocating into a new house. You may make them feel special on their special day by sending them Hindu House Warming Wishes, quotes, and messages. If you plan to attend the housewarming party, you can send your best wishes together with a thoughtful gift and flowers. 
If you are unable to attend their housewarming party, you may still send your best wishes via SMS or Whatsapp by writing them on a wonderful greeting card.
Griha Pravesh Wishes: Warm Message To Celebrate The Joy
The Griha Pravesh Puja is also known as house warming ceremony which is organized by the family who bought a new home. The Griha Pravesh puja is performed before moving into the new house to get the blessings of God. 
The housewarming ceremony is conducted by the family and is the process of worshiping a divinity and god to set serenity and joy. Therefore the Griva Pravesh wishes are important for the auspicious ceremony. 
Griha Pravesh puja for the whole family is difficult to organize because it brings auspicious and joyful graces to the new family. Hence wishing the people a new house and Hindu House Warming Wishes who move to their new dream home might be the warmest thing. 
Moving into a new house or home is dreamy and exciting for everyone, receiving blessings, greetings, wishes, and messages from their loved ones and friends gives joy. To make the search easier to find the best Hindu House Warming Wishes / griha pravesh wishes, 99Pandit has created a list of warm messages for the sender. 
The 99Pandit is a Hindu and religious platform that targets devotees to provide them with a divine experience. On our website, we have a list of puja services that are offered in many different cities, including Bangalore, Delhi, Mumbai, Hyderabad, Pune, Kolkata, Ahmedabad, Chennai, and others. 
These services include Griha Pravesh Puja and Vastu Shanti Puja. We also offer E-Puja services so that followers can communicate while relaxing in their homes.
To find out more about a hassle-free puja experience, contact our specialists.
Hindu House Warming Wishes: Griha Pravesh Wishes
Sharing your warm wishes and experiences with Hindu House Warming Wishes templates directly or through messaging applications to family members and friends. It wishes them when they move to the new house and 99Pandit extremely helps you with the Griha Pravesh wishes without requiring you to design and use your software skills. 
What Should We Write In The House Warming Wish
You must send your loved ones or relatives your Griha Pravesh wishes by planning an auspicious event for them to move into their new home. Greetings and well wishes for the Griha Pravesh celebration should be given to persons moving into a new home, along with a sense of excitement about their future there. Your Hindu House Warming Ceremony can be as fervent as you'd want because it's a wonderful occasion.
Hindu House Warming Wishes / Griha Pravesh Wishes In English
In case you're looking for some inspiration for expressing your good wishes during a Griha Pravesh ceremony and you prefer the English language, then you're in luck because we've compiled a list of Griha Pravesh wishes in English just for you."
Your first steps into a new house are also the beginning of a new life. Here's to the start of something lovely. I hope your new home is beautiful!

Having a home is equivalent to having a family, and having both is a blessing.

Happy housewarming!

May you experience fewer problems and more blessings. HAPPINESS is all that enters through your door. Greetings on your new residence!

Best wishes for your new location, and may it be a place of kindness, pleasure, and laughter as you settle in with your new house!

Dreams, love, trust, and support may all be created in the comfort of a home. May your future house incorporate all of these elements and be blessed by God!
Best Hindu House Warming Wishes / Griha Pravesh Wishes
May you have a few problems, many blessings, and just happiness knocking at your door. Greetings on your new residence!

Finally, the hunt ended! Enjoy your new home's warmth and comfort. All the best!

It's wonderful to see images of your new house. I'm eager to witness it in person. Congratulations!

Your new house seems to be ideal. Congrats on locating the ideal location for your family to live, laugh and develop.

We are overjoyed to celebrate your new house with you. Congratulations!"
Griha Pravesh And Vastu Shanti Pooja Wishes
For your housewarming and Vastu Shanti puja, I send you my best wishes for joy and happiness to light up your days and warm your heart and home.

God's blessings and the peace of your surroundings be upon you and your loved ones.
On the Hindu housewarming wishes card, there should be Swastik, Om, Kalash, Ganesha, flowers, House, etc printed on the card. Griha Pravesh wishes for a card to send over via WhatsApp and other social media platforms. For your knowledge: North Indian Pandit In Bangalore can be booked through our portal.
Methods To Write The Hindu House Warming Wishes
Long Messages
May you always feel loved, cherished, and kind, and may your new home bring you numerous joys. Congratulations! I hope your new home is a paradise where families rejoice, hearts connect, and eternal love blossoms! Salutations to your new home.
Short Messages 
May you be surrounded by joy and peace, have tranquility block your path, and have pleasure today and always.
Conclusion
Sending Hindu housewarming wishes is a very happy chore because when a loved one moves into a new home, their aspirations come true. Some Griha Pravesh Wishes are distinctive, and when they are crafted by experts, it gives your wishes more grace and warmth.
The pandits on 99Pandit will make the procedure easier for you by assisting you with the samagri checklist and your requests.  Book a pandit online for Hindu puja services / Find a pandit near me.
Reach out to 99Pandit for the auspicious occasion to enjoy the benefit of receiving heavenly blessings in a clean and blessed environment.
Frequently Asked Question
A.
In the Griha Pravesh wishes card we need to first congratulate the people for their new home on their big day with blessings and greetings for their new home.

A.
As you do Vastu Shanti and Griha Pravesh Puja, may all evil spirits leave your surroundings, and you receive blessings from the Almighty.

A.
There are several online design resources available that make it simpler for designers to customize their designs with unique card messages.
A.
You can take the help of Canva, a website that provides free, pre-made templates for greeting cards and wishes.

A.
You can send Griha Pravesh greetings via social media, WhatsApp, or in person.
A.
By beginning with a kind desire for the recipient, stating the features and location of your new home, expressing your gruhapravesam hopes, customizing it by adding memory, and concluding with wishes for griha pravesh, you may create customized griha pravesh wishes and griha pravesh messages.

A.
Some griha pravesh in English include the following:
May your new home bring you a lifetime of happiness and fortune.
May you always enjoy the blessings of Lord Ganesha in your new abode.
May your new home bring your family success, joy, and tranquility.
A.
It would be advantageous if you considered the recipient's tastes and style for a conventional plant, a housewarming gift, or other gift items.

A.
Here are a few examples of gruhapravesam in English: Wishing you luck as you settle into your new home. I hope your ideal home is filled with love, pleasure, and laughter. We wish you many happy moments in your new house.
A.
The following are a few quotations from griha pravesh:
I hope your new home is as comfortable as a worn-out couch.
I hope your new house has more space for your always-growing collection of items.
A.
You can write them handwritten letters, plan a lunch or dinner party, attend their activities, share pictures, show your appreciation, or make a donation as a Hindu housewarming wishes for the people who attended the celebration.