Kannada Purohit In Bangalore: What Are The Costs And Benefits?
Posted On:
March 28, 2023
Last Update On:
March 29, 2023
Book a pandit for Kannada Purohit In Bangalore in a single click
Verified Pandit For Puja At Your Doorstep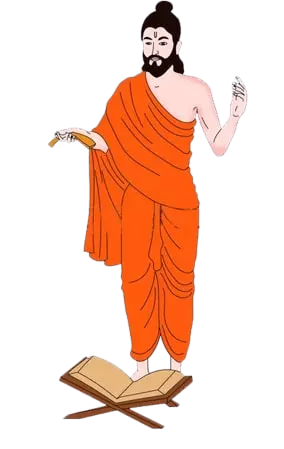 Kannada Purohit In Bangalore for ceremonies – 99Pandit is India's top leading online Kannada purohit and pandit service booking portal. Book online for Kannada Purohit In Bangalore to perform ceremonies like Gruhapravesha, Wedding, Munji, Namakarana, Sreemantha, Karna Veda, Annaprashana, Aksharabhyasa, etc.
99Pandit's Service Promise To The Clients:
The ceremonies and Hindu pujas will be performed by Vedic Patashala-certified and experienced purohits of 99Pandit. 

99Pandit team completely follows the vedic Standards and Procedures.

For the rituals, we have high-quality samagri to give a pleasant Pooja experience

Our team provides Professional Guidance & Support
We offer in all areas of Bangalore and other states of India the best Kannada Purohit in Bangalore | Chennai | Mysore
Book the Kannada Purohit In Bangalore/ best Kannada pandit in Bangalore for all types of pujas and homam as per your requirement. You can book the best regional Kannada Purohit In Bangalore to perform pooja & havan with all the puja materials. 
99Pandit is an online pandit service providing portal that gives sacred and hassle-free puja services. Our one-stop solution includes every aspect of Hindu religious ceremonies. We have the best Kannada Purohit In Bangalore who is a verified, experienced and professional Kannada purohit. 
Wherever you want to perform the puja at home or the office, you can book the reliable Kannada Purohit In Bangalore from 99Pandit. With just a click of a button, you will get the Kannada Purohit In Bangalore at your doorstep. From 99Pandit book verified and experienced Kannada Purohit In Bangalore, Tulu, GSB, and Konkani, North Indian languages. 
Our Purohits are well-versed in vedic rituals and come with 10-20 years of experience.
Book Kannada Purohit In Bangalore: 99Pandit
Kannada Purohit In Bangalore services are offered by 99Pandit with a team of the greatest and most knowledgeable Vedic Pandits, Purohits, and Pujaris. Our Purohits are masters who have received extensive training in South Indian traditions as well as in the Vedic scriptures and concepts of performing Homas, Pujas, Pariharas, Rites and Rituals, Shodasha Samskaras, and many other types of Ceremonies.
Our Kannada Purohit In Bangalore services are offered in Samagri, Offline, and Online forms. For rituals like Aksharabhyasam, Bhumi Puja, Griha Pravesham, Brahmopadesham, Ugraratha Shanti (Shashtyabdapoorthi), Vivah Sanskar, and many others, you can hire Kannada Purohits in Bangalore. 
For Homa Pujas like Gana Homa, Aghorastra Homam, Chandi Homam, Navagraha Shanti Puja, Sri Sukta Homam, Purusha Sukta Homam, Sudarshana Homam, and many others, you can use the services of knowledgeable Kannada Purohit In Bangalore.
Pujas, such sri satyanarayan swami puja, rudrabhishekam, srinivasa kalyan, navagraha puja, gauri puja and varamahalakshmi puja will be perform by the Kannada Purohit In Bangalore from 99Pandit. 
For rituals like Antim Sanskar, Asthi Visarjan, Ten-Day Rituals, Masik Shraddhas, Mahalaya Pitru Paksha Shraddha, and Varshik Shraddha, our Kannada Purohit In Bangalore services are accessible. 
When necessary, the most specialized and challenging Mantra-Tantra-Parihara practices can be performed by our carefully selected and adaptable Kannada Purohit in Bangalore during the Puja-Homa that has been scheduled. 
The Kannada Purohit In Bangalore who will be performing in your home, place of business, gathering place, or any other Kshetra are skilled, knowledgeable, and have a background in Vedic Pathashala. They have received schooling and have developed strong communication abilities.
Kannada Purohit In Bangalore For Different Regions
We can help you with the Kannada Purohit In Bangalore that matches your requirements to your tradition and customs. 
We have Kannada Purohit In Bangalore available in multiple languages based on the traditions of Aradhya, Hassan Iyyengars, Hebbar Iyyengars (Melnaattars), Madhwa, Muguru Karnataka, Kannadakamme, Aravattokkalu, Dakshina Kannada, Babboorkamme, Badaganadu, Deshastha, Havyaka, Hoysala Karnataka, Kannada Iyengars, Prathama Shakha, Shivalli, Seeranadu, Thenkunaadu, Tulunadu, Ulchikomme, Yeleballi Brahmins and many others.
Our Kannada Purohit In Bangalore will help you to perform the pujas when you book them through the official website of 99Pandit.com. We take care of your requirements from assigning the pandit to the completion of service to give you satisfaction. You can also find the pandit near me.
Our 'Kannada Purohit in Bangalore' gives the best quality service in your affordable price budget. The Kannada Purohit In Bangalore is excellent and adept in a recital of Mantras. To make the event more attractive and to hold the values of customs, Kannada Purohit In Bangalore adds color to the Puja ceremony.
Kannada Purohit In Bangalore – How It Works
This is how it goes. You may book a Kannada Purohit in Bangalore by providing your information along with the Puja name and language choice on 99Pandit. You're now ready to go! The 99Pandit team then makes all the necessary preparations. 
We take care of everything, from assigning the appropriate purohit Ji to sharing the auspicious muhurats to supplying the necessary Puja materials and goods, including Flowers, Leaves, and other stuff. 
So now is the time for you to unwind as your family enjoys the marvels of this special ceremony and the Lord's blessings. You can also make a reservation for this service by calling WhatsApp or sending an email.
From the time the Puja is scheduled until it is finished, 99Pandit guarantees a hassle-free ceremony. All this without draining your bank account or making you run from pillar to post to meet your necessities! Additionally, if there is a Puja that is not listed, phone us and we will arrange it. For you alone! Book today and prosper!
Book the Kannada pandit at 99Pandit.

Pay the booking amount.

Enjoy the pleasant and divine experience.
Guide To Book The Kannada Purohit In Bangalore With 99Pandit
To make a reservation for the Kannada Purohit in Bangalore, get in touch with the online pandit service portal 99Pandit. There are nearby purohits and online Kannada Purohit in Bangalore for services such as housewarming ceremonies, gruhapravesam, vasthu homam, Ganapathi Homam, etc.
The best purohits in Bangalore are given below if you require one who can speak a language other than Telugu. He is capable of performing numerous homams, including the Vastu Homam and the Satyanarayana Swamy Pooja.
Bundles of prices are offered for the numerous puja services that 99Pandit offers. Any service starts at a fee between INR 5000/- to INR 20000/-. Once you book the service, you can talk in-depth about the cost with our staff.
For Griha Pravesh Puja, Satyanarayan Katha, and other rituals, you can consult the Kannada Purohit in Bangalore and the adjacent north Indian pandit. The best Kannada Purohit in Bangalore is the best pandit to contact whenever you need Hindu rituals to be performed.
The information we compile for the Kannada Purohit in Bangalore is Your Entire Name, Mobile number, E-mail, Puja-specific variant, Date of puja, and Address. Our experts will assess the data supplied by the clients and connect them with a reliable Kannada Purohit in Bangalore to carry out the rituals at their doorstep. 
The supplies and equipment you need to gather for the setup will also be listed by our staff.
Kannada Purohit In Bangalore: Advantages From 99Pandit
The team of 99Pandit has connections with the best Kannada Purohit in Bangalore and also with other pandits including North Indian pandit, Gujarati pandit in Bangalore, Tamil vadhyar in Bangalore, Hindi pandit in Bangalore, and many others. 
We have many years of experience in working with pandits, purohits, and priests who helped our clients to identify their ethnicities and religious differences. Hence, book Kannada Purohit in Bangalore for the poojas and homams as per your custom and tradition.
There are benefits listed below that you will get with 99Pandit service for Kannada Purohit in Bangalore:
Knowledgeable And Experienced Pandits
To guarantee that you have a fulfilling and divine Puja experience with Kannada purohit in Bangalore. We have partnered with Pandits who are well-qualified, informed, passionate, and experienced. These Pandits do Pujas while keeping in mind the aim and meaning.
Perform Services Depend On The Language, Customs, And Rituals
After discussing with you and following the requirements of your community, language, and area, our Pandits perform Puja. We make sure you get the greatest Puja experience possible, performed according to the appropriate customs and procedures.
Hassle-Free And Satisfying Service
We 99Pandit are the ones who are responsible for assigning the Kannada pandit in Bangalore. Till the completion of puja and homams with the puja samagri and right muhurat. Now it's your turn to sit relax and enjoy the sacred ceremonies experience. We ensure the service should be delivered to your satisfaction.
Frequently Asked Question
A.
The Kannada purohit in Bangalore is available at very reasonable prices through 99Pandit for all Hindu rituals and festivities in Bangalore. For additional information, please visit our official website.

A.
Yes, the Puja items would be accessible from our Kannada Purohit in Bangalore. The pooja materials needed for the rituals are included in our pandit and priest service. You can talk to our team members about your specifics when you visit.

A. You can pay the pandit for Hindu services in several ways, including Google Pay, Phone Pay, Card payments, IMPS, RTGS, NEFT, and others. There will be a guide to follow to make the payments efficiently.

A. You will be required to provide your basic information on the website to make the service you are pursuing easier. As a result, our team can get in touch with you quickly to match your needs with the appropriate pandit.

A. Booking procedures with 99Pandit are simple and seamless. The only information needed is your Full Name, where you are located, your email address, the kind of puja you want to do, and the data. Customer care specialists will help you choose the best Kannada purohit in Bangalore based on your needs and interests.

A. Everywhere there are pandits of every kind, speaking Tamil, Telugu, Malayalam, Kannada, Rajasthani, Marathi, Punjabi, and Kashmiri. Similarly, Bengali pandits, Jain pandits, Maharashtrian pandits, Gujarati pandits, Methali pandits, North Indian pandits, and South Indian pandits.