Telugu Pandit In Bangalore: What Are The Costs And Benefits?
Posted On:
March 28, 2023
Last Update On:
March 29, 2023
Book a pandit for Telugu Pandit In Bangalore in a single click
100% FREE CONSULTATION WITH PANDIT JI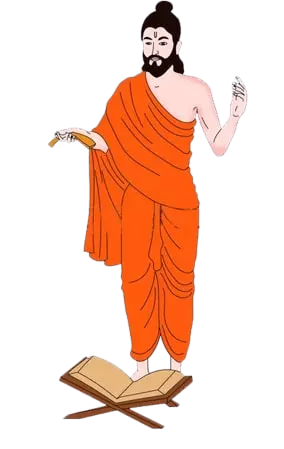 Telugu Pandit In Bangalore could be challenging for the devotees to find. Are you searching for Telugu Pandit In Bangalore? One of India's top websites for booking pandit services is 99Pandit.com. To perform different puja rituals, homams, ceremonies, and other corporate pujas, hire a Telugu Pandit In Bangalore. 
Gruhapravesam, Wedding, Upanayanam, Namakaranam, Seemantham, Karna vedam, Sashtiapthapoorthi (60th Birthday), Bhimaratha Shanti (70th Birthday), and other ceremonies are conducted by our Telugu Pandit In Bangalore.
All Telugu Pandits in Bangalore complete the vedic procedure correctly, are licensed, have plenty of experience, and have studied at vedic pathshala, as promised to our clients by 99Pandit.com.
Every ceremony and puja performed adhered to the correct vedic practices and standards.
To ensure that pooja is a pleasurable experience, we only use premium puja supplies.
Clients seeking professional guidance and support can turn to 99Pandit.
In Bangalore, Hyderabad, and Bihar, we provide the best Telugu Pandit service – Vedic Priest services.
Are you looking for a Telugu Pandit In Bangalore for poojas and homams in Bangalore? For Hindu ceremonies close to you, 99Pandit.com provides the greatest and top Telugu pandits. On 99Pandit, you may locate a pandit in my area. You can make use of a variety of services at the most affordable costs with the help of our online pooja-providing service platform.
Telugu Pandit In Bangalore| Pandit Near Me: 99Pandit
We have excellent connections with Bangalore's top and most skilled Telugu Pandit In Bangalore as well as with pandits who speak other languages, including Tamil, Marathi, north Indian, Hindi, and many others. Working with professional pandits, purohits, and priests is our area of expertise.
They assisted us in recognizing the racial and religious diversity in the Hindu services. Book Telugu Pandit In Bangalore right now for any type of puja or homam. With the puja items, reserve the best Hindu and local Telugu Pandit In Bangalore.
Telugu Pandit In Bangalore – How It Works
Here, we'll outline the procedure for booking Telugu Pandit In Bangalore. By specifying the language preference and the required puja services, you can reserve a pandit on 99Pandit.com. You are now prepared to leave!
The 99Pandit staff will make the appropriate arrangements following your specified needs. We assume responsibility for designating the pandit, communicating the auspicious muhurat for puja, supplying every item required for puja, and carrying out the puja as you have specified. The puja supplies are brought by the Telugu Pandit In Bangalore.
So now it's your turn to sit back, unwind, and experience the glories of this unique way to receive the Lord's blessings with your family. In addition to arranging a pandit through the website, you can also do so directly by calling or emailing your needs.
From the time of booking until the puja is over, 99Pandit guarantees hassle-free service. With the help of the Telugu Pandit In Bangalore, you can have all these things without breaking the bank or sacrificing your ability to move on with your objectives.
You can contact our customer care to arrange for any puja that is not listed or scheduled, and we will help you. For you alone! Therefore, act quickly and book a Telugu Pandit In Bangalore, and be blessed.
Booking Telugu Pandit In Bangalore
Telugu Pandit In Bangalore by 99Pandit for all custom pujas, homams, pariharas, dosha pujas, and shodasha samskaras, 99Pandit delivers seamless, hassle-free Services In Bangalore. Our staff will assist you up until the service is finished. Online, offline, and remote ways of Telugu Pandit In Bangalore are all available.
All of our priests and Telugu Pandit In Bangalore are highly skilled experts who are knowledgeable about customs. Knowledgeable about the scriptures of the Vedas and the practices of Pujas, Homas, Pariharas, Rites, Rituals, Shodasha Samskaras, and many more rituals.
Telugu Pandit In Bangalore from 99Pandit is familiar with the mantra, rules for homams, and puja customs, and they carry out the procedure correctly.
Numerous traditions and rituals are strongly ingrained in Telugu culture. Almost every home performs a few rituals and pujas each year. You can contact Bangalore's top Telugu Pandit by using 99Pandit. First and foremost, pandit registers are experts in their fields.
For Telugu cultural and religious rituals and events, 99Pandit is the only option. This platform carries out a variety of Telugu ceremonies throughout South India. 
For all of these events, 99Pandit is dedicated to providing the best services and speedy ceremonies. In addition, Mumbai, Bangalore, Hyderabad, Chennai, Pune, Delhi, and Kolkata are also locations where you can use its services. You can also use our company's E-puja service in addition to this.
How To Book Telugu Pandit In Bangalore From 99Pandit: Cost Of Service
Contact the online pandit-providing service portal 99Pandit to make a reservation for the Telugu Pandit In Bangalore. For services such as House warming Ceremony, Gruhapravesam, Vasthu Homam, Ganapathi Homam, etc., there are online Telugu Pandit In Bangalore and purohits nearby.
If you need a pandit who speaks a language other than Telugu, the greatest pandits in Bangalore are listed below. He can do homams such as the Satyanarayana Swamy Pooja, the Vastu Homam, and many other homams.
Costs for the various puja services provided by 99Pandit are broken down into bundles. Any service has a starting price between 3,000 and 5,000 Indian rupees. The price of the service can be discussed in detail with our team once you book the service.
You can use the Telugu Pandit In Bangalore and the north Indian pandit nearby for Griha Pravesh Puja, Satyanarayan Katha, etc. Telugu Pandit In Bangalore is the greatest pandit to get whenever you need Hindu rituals to be conducted is Bangalore's top Telugu sastrigal.
The data we assemble for the reservation of Telugu Pandit In Bangalore is as follows:
Your Complete Name:

Phone number:

E-mail:

Variant for Puja:

When is Puja?

Location:
To perform the rituals at the doorstep, our team will evaluate the information provided by the clients and put them in touch with a credible Telugu Pandit In Bangalore. Additionally, our team will create a list of the supplies and equipment you need to gather for the setup.
Best Top Telugu Pandit In Bangalore: Best Telugu Purohit In Bangalore
Online booking for Bangalore priests is accessible through Telugu Pandit In Bangalore, a Brahmin pandit in Bangalore. A priest for Griha Pravesh in Bangalore, Kannada pujari, Telugu pandit, Tamil Brahmin purohits in Bangalore. Online pujari in Bangalore, Online Pandit Near Me, Online pandit Ji Near Me in Bangalore, Online pujari booking in Bangalore, Pandit booking services. For a housewarming ceremony in Bangalore, a Telugu priest, a Hindi priest, and a pandit Ji contact number to book online in Bangalore for online pandit booking.
Kannada Pujari and Telugu Pandit in Bangalore, Online services for Tamil Brahmin purohits, Telugu priest in Bangalore, online pandit for puja in Bangalore, and online pujari booking Pandit Near Me from Bangalore, doing Hindu rituals.
Benefits Of Telugu Pandit In Bangalore From 99Pandit
Finding the top Telugu Pandit in Bangalore is difficult given the current situation and rising demand. This booking process has been made simpler by 99Pandit and its fantastic puja services. With the help of the 99Pandit, you will gain a wealth of knowledge and expertise necessary to carry out the community's sacred rites.
You may Book a pandit online trusted and experienced Telugu Pandit in Bangalore with only a few clicks and in a matter of minutes to have the best puja ever. To learn what makes 99Pandit unique, read on:
Knowledge & Experience
99Pandit collaborates and enlists knowledgeable pandits for the Telugu Pandit in Bangalore, offering uncompromised religious services. All of 99Pandit's pandits have between 6 and 20 years of expertise in performing vedic rituals and learning activities.
Language, Customs, And Rituals
Connecting with 99Pandit has the advantage of allowing you to search for pandits in your preferred language nearby. The organization will assist you in locating the most suitable pandit for you nearby who speaks your desired language and adheres to your religious requirements.
In addition to Hindi, Kannada, Telugu, Tamil, Malayalam, Marathi, and Gujarati, 99Pandit also provides the Hindu pandit in many additional languages. Just let them know your preferences, and they will provide you with the best Telugu Pandit in Bangalore.
Hassle-Free & Satisfying Service
One-way solution provider 99Pandit is renowned for offering an end-to-end solution. From scheduling the help to appointing the greatest Telugu Pandit in Bangalore to choosing the best muhurat, 99Pandit assumes all of the burdens. The pandit organizes the ingredients, prepares the prasad, and conducts the entire puja.
E-Puja
You can even engage in the ceremonies electronically using their E-puja Services. They carry out every task efficiently and honestly. You can book reservations from anywhere based on your local time zone.
It offers a wide range of puja services, as well as havans for removing doshas and obstacles and astrological comfort. 99Pandit is the top source for all kinds of Vedic astrology guidance. With a consultant, you can talk about anything from wealth, business, property, and legal difficulties to health, family, relationships, and marriage. Our products come in a variety.
Dosha Parihara, Muhurta, Homas, Havanas, and Shodhasa Shastra puja are performed with the utmost devotion. Both online reservations and payments are easy and practical. The company only accepts payments through reputable and recognized ways to keep consumers from running into any problems.
For clients' convenience, 99Pandit provides customer service around-the-clock. We will assist you in reserving a Telugu Pandit for performing pujas and rituals if you're looking for a knowledgeable Telugu Pandit in Bangalore.
Frequently Asked Question
A.
The cost for the Telugu Pandit in Bangalore by the 99Pandit is very affordable and pocket-friendly charges for all Hindu puja and ceremonies in Bangalore. You can visit our official website for more details.

A.
Yes, our Telugu Pandit in Bangalore will be available with puja items. Our pandit and priest service comes including pooja materials for the rituals. When you will come to our team contact, you can discuss your details with them.

A. For Hindu services, you can pay the pandit using a variety of methods, including Google Pay, Phone Pay, Card Payments, NEFT, RTGS, IMPS, and others. You will get guidance to make the payments without any difficulty.

A. To make your pursuing service easy you will be required to enter your basic information on the website. Therefore our team can contact you easily to connect you with the right pandit to perform your requirement.

A. With 99Pandit, booking procedures are straightforward and seamless. Only your Full Name, your location, your email address, the type of puja you want to perform, and the data are required. Based on your needs and interests, customer care specialists will assist you in selecting the best Telugu pandit in Bangalore.

A. There are pandits of every kind in every location, including Bengali pandits, Jain pandits, Maharashtrian pandits, Gujarati pandits, Methali pandits, North Indian pandits, South Indian pandits, who speak Tamil, Telugu, Malayalam, Kannada, Rajasthani, Marathi, Punjabi, and Kashmiri.