Oriya Pandit In Bangalore: What Are The Costs And Benefits?
Posted On:
January 19, 2023
Last Update On:
May 27, 2023
Book a pandit for Oriya Pandit In Bangalore in a single click
100% FREE CONSULTATION WITH PANDIT JI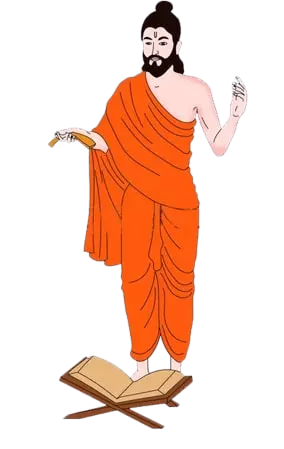 Book Oriya Pandit In Bangalore to fulfill your requirements for puja and ceremonies. Is there any promising and convenient service provider to find the Oriya Pandit In Bangalore? Do you need an Odia or Oriya Purohit for an homam or puja? 
We provide the Best/Top Oriya Pandit In Bangalore Services close to your location at 99Pandit. You may get the most affordable Assured Oriya Pandit In Bangalore from 99Pandit (pandit Dakshina). Following your requests, our seasoned Vedic Oriya Pujari will arrive to do Pooja or Homam. Desire Oriya Pujari? Reserve a top Oriya Priest in Bangalore right away!
The first online portal for booking poojas in India is 99Pandit. We have Vedic Odia Pandits, Gurujis, Acharyas, Purohits, and Pujaris at 99Pandit who have a wealth of experience doing all types of Hindu religious pujas. 
With puja supplies, we offer the greatest purohit service in a variety of languages, including North Indian Pandits, Marathi Pandits, Gujarati Pandits, Kannada Pandits, Tamil Pandits, Odia Pandits, Malayalam Pandits, Marwari Pandits, English Pandits, Bengali Pandits, and Odiya Pujari. Work with 99Pandit to plan your puja ritual. Get an Oriya pandit in Bangalore online right away!
99Pandit online services provide seamless, hassle-free Oriya Pandit In Bangalore for online pooja bookings and customers can also book the services for customized pujas, shraddha karmas, pariharas, and shodasha samskaras. 
The team of 99Pandit gives end-to-end services seamlessly. Through video chatting, our Oriya pandits can even perform pujas remotely.
Oriya Pandit In Bangalore: 99Pandit
Finding Oriya Pandit In Bangalore can be complicated to invite professionals for the important rituals and pujas as per the traditions and customs you follow. Although, you do not need to stress about online booking. 
The professionals of 99Pandit are experienced and have proven records of performing puja and rituals correctly. Therefore, if you are in the way of finding the Oriya Pandit In Bangalore for Hindu services according to your customs. 
You're at the right place 99Pandit-Oriya Pandit In Bangalore- a one-stop reliable name completing the requirements and all other important ceremonies and anusthan properly. 
We provide services in "Online format," "Offline format," and "Remote format" for Oriya Pandit and Purohit in Bangalore. All of our pandits are highly-skilled workers who have had extensive training in customs, Vedic scriptures, and the practices of performing pujas, homas, pariharas, rites, rituals, shodasha samskaras, and other religious ceremonies.
We offer you all-inclusive packages for Puja, Anushtha, and sanskars that meet your religious and ceremonial needs because we have a pool of qualified purohit, pandit, and guru ji. For the important puja and ceremonies, everything is organized methodically. 
Our Oriya Pandit in Bangalore manages the entire process in a secure manner and with good planning. We respect your needs and adhere to fervent religious convictions that not only give you and your family physical and mental well-being but also prosperity and good fortune.
For all occasions that call for celebrations to be done in a proper and prepared manner, 99Pandit has developed into a one-stop dependable source from where you may invite Oriya Pandit in Bangalore. We arrive at the specified location promptly or following the puja timing for muhurat. 
Book Oriya Pandit In Bangalore From 99Pandit
99Pandit provides religious services right from the arrangement for a wide array of pujas and ceremonies to booking an Oriya Pandit In Bangalore or scheduling the whole process with clockwork precision. 
We (99Pandit) are a team of experts and professionals who are always ready to help customers find solutions. We are offering inclusive packages to ensure the religious and ceremonial needs of customers are attended to under one roof. 
You name the ceremony and do it for yourself at your convenience. We appreciate the customer's need and their loved ones to enter the devout religious beliefs. This brings them peace of mind and body and even brings prosperity and luck to the house. 
The Hindu dharma configures the norms and ritualistic worshiping of several deities which requires a lot of effort from the observer. In today's busy life, it becomes impossible for people to find such effective solutions. Finding the Oriya Pandit In Bangalore offline might be a difficult task.
But searching the online Oriya Pandit In Bangalore can help to remove unintended implications. To get relief from such anxieties about not getting the pandit quickly in your native language, 99Pandit is operational. 
99Pandit is available to provide you with the Oriya Pandit In Bangalore and conduct the puja with sincerity and devotion as you can put into the ceremonies. 99Pandit gives services for several Indian pujas such as Weddings, Rudraabhishek, Chandipath, Nakshatra shanti, Navagraha shanti Puja, Vastu shanti Rudraksha, and Vastu puja. 
We can also help the devotees with other rites and All types of Jagran, Akhand Ramayan, Bhajan Sandhya, Sundarkand, etc.
Oriya Pandit In Bangalore: Invite For Pujas As Per Your Traditions 
Oriya Pandit In Bangalore the Oriya community may face problems in getting specific pujas and anusthans performed as per the rituals and traditions. If you are searching for any puja to get done as per Oriya culture anywhere in Bangalore. 
You are in the right hand – 99Pandit – a hassle-free solution to get the Oriya Pandit In Bangalore. To effectively attend to and handle your religious and ceremonial demands, we provide you with comprehensive packages. 
We make preparations for a variety of Pujas and celebrations, whether it's hiring an Oriya Pandit in Bangalore or running everything like a well-oiled machine. Pandit ji from the Orissa state resides in Bangalore and offers you practical answers for all kinds of pujas and anusthans.
Puja Services Offered By Oriya Pandit In Bangalore
We have an Oriya Pandit in Bangalore who is knowledgeable and skilled enough to perform all Pujas efficiently. For example, Maha Mrityunjya Homa, Kalsarp Dosh Nivaran Homa, Namakaran Homa, Maha Sudarshana Homam, Rudrabhishekam Homa, Office Opening, Business Opening Homa, Satyanarayan Homa, Griha Pravesh Homa and Hawan, Chandi Homa, and other major Pujas are performed comfortably.
You can also call an Oriya Pandit in Bangalore for weddings, Chandipath, Rudraksha, Nakshatra, Navagraha, and Vastu shanti Pujas, among other ceremonies. They also organize other things, such as Sunderkand Path, Bhajan Sandhya, Akhand Ramayan, and all different kinds of Jagran.
We ask that you set a time before proceeding with the puja and rituals. You can contact our support team in case of any query or doubt, we're always available to help you. 
Oriya Pandit In Bangalore For Pujas And Havana
Book the best and vedic Oriya Pandit in Bangalore or Oriya purohit in Bangalore for all your religious and spiritual needs from 99Pandit. We 99Pandit understand the spiritual, religious, and ethnic differences by working with identified professionals who can take care of all such regional and ritualistic differences. 
We have the best professionals Oriya Pandit in Bangalore. Just give us a call and we will arrange a discussion with the pandit to discuss the requirements of your choice. The Oriya Pandit in Bangalore can guide the Hindu puja, parihara, and suitable muhurats for the rituals to be performed. 
Book Expert Oriya Pandit In Bangalore For Ceremonies.
99Pandit provides the specialized and highly experienced Oriya Pandit in Bangalore to fulfill your Hindu activities and requirements. Find the best Oriya Pandit in Bangalore for ceremonies in your household. 
With the help of Oriya Pandit in Bangalore, you can organize several vedic pujas and ceremonies such as Engagement ceremonies, birthday pujas, Gand mool nakshatra Shanti puja, Rudrabhishek, marriage ceremonies, Griha pravesh puja, Satyanarayan puja, etc in Oriya traditions with Oriya Pandit in Bangalore. 
Find a panditji near me and book the Oriya Pandit in Bangalore using the services of 99Pandit a hassle-free one-stop solution. The services can be performed by the Oriya Pandit in Bangalore we will discuss this in the next section, read the complete blog.
Oriya Pandit For Griha Pravesh Puja
From the moment you start creating your own nest, you and your family will be anxiously planning and anticipating participating in the auspicious Griha Pratishtha or Griha Pravesh Puja. If our Oriya Priest conducted the house warming ceremony for your ideal residence, you would enjoy the best possible Gruha Pravesham experience. According to Vaastu Shastra, a house is a living being in and of itself.
Oriya Pandit For Ekoishia Puja
Ekoishia puja known as the twenty-first period before the birth of a child calls for a celebration among the Oriya community. Ekusia puja by Oriya pandit in Bangalore is performed to welcome the baby to the family. 
The Father of the baby whispers the name in the baby's right ear and the Namkaran Puja is performed by the Oriya pandit in Bangalore
Oriya Pandit For Khadi Chuan
The Vedi Oriya Pandit started the practice of "khadi chhuan," or "touching-writing the slate with chalk," to introduce young children to the world of wisdom. This is typically done during Shardiya Navratri on the auspicious Saraswati Puja day.
Some practitioners suggest practicing Khadi Chuan on Ganesh Chaturthi. Another proposed occasion for Vidyarambh is Vasant Panchami. To encourage kids to study, the Trinity Gods are invoked.
Oriya Pandit For Navratri Durga Puja
Book the Oriya pandit in Bangalore to perform Durga Puja this Navaratri with an experienced Vedic and professional pujari for a hassle-free experience and the best pricing. Contact the pandit to know about the shubh muhurat for the Durga puja performed at your home. 
Cost And Benefits Of Oriya Pandit In Bangalore With 99Pandit
Finding the top Oriya pandit in Bangalore is difficult given the current situation and rising demand. 99Pandit and its fantastic puja services have made this booking process simpler. With the help of the 99Pandit, you will gain a wealth of knowledge and expertise necessary to carry out the community's sacred rites.
You can get in touch with our support staff on our website to learn how much each service will cost. However, the basic price range for the puja is between Rs. 5,000 and 20,000 INR.
You may Book a pandit online who is a trusted and experienced Oriya pandit in Bangalore with only a few clicks and in a matter of minutes to have the best puja ever. What are the benefits of booking the Oriya pandit in Bangalore with 99Pandit, please have a look at:
Experienced & Knowledgeable Oriya Pandit
For the Oriya pandit in Bangalore, 99Pandit works together and recruits knowledgeable pandits to provide uncompromised religious services. Each pandit that 99Pandit employs has a minimum of six and a maximum of twenty years of experience performing and studying vedic rituals.
Perform Pujas in the Language of Your Choice
The benefit of using 99Pandit is that you may look for local pandits in your favourite language. The group will assist you in locating the nearby pandit who satisfies your religious needs, is fluent in your selected language, and resides close by.
99Pandit offers the Hindu pandit in numerous languages in addition to Hindi, Kannada, Telugu, Tamil, Malayalam, Marathi, and Gujarati. Simply inform them of your choices, and they will connect you with Bangalore's top Oriya pandit.
Detailed List Of All Puja's Required Items
99Pandit, a leading provider of one-way solutions, is famous for providing an all-inclusive service. 99Pandit takes on all the responsibilities, including organizing the help, selecting the best muhurat, and hiring Bangalore's best Oriya pandit. The pandit prepares the prasad, arranges the materials, and leads the entire puja.
Frequently Asked Question
A.
Booking processes with 99Pandit are simple and seamless. The only information needed is your Full Name, where you are located, your email address, the kind of puja you want to do, and the data. The customer service representatives will help you choose the top Oriya-speaking pandits in Bangalore based on your needs and interests.

A.
99Pandit provides religious services right from the arrangement for a wide array of pujas and ceremonies to booking an Oriya Pandit In Bangalore or scheduling the whole process with clockwork precision.

A.
Yes, the pandit ji coming through 99Pandit will be available with the required puja materials. The cost given by 99Pandit included pandit Dakshina, puja materials, food, accommodation, etc.

A.
For all Bangalore Puja and social celebration services, 99Pandit provides very reasonable and budget-friendly Oriya Pandit rates. For further information, see the website.

A.
The Pooja materials for any Pooja services you might be interested in with us will be procured by our Pandit through proper channels. If you prefer not to have this assistance, however, a Pooja Samagri List will be made available when the Puja service is scheduled.