Griha Pravesh Puja Everything You Need To Know Before Performing Puja
100% FREE CONSULTATION WITH PANDIT JI
10 digits mobile number required
Sending SMS..Wait few Seconds.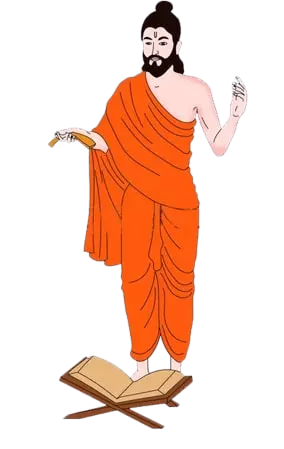 Performing various rituals and keep continuing the teaching of our Maha Rishi Muni is in our blood. We can not forget all these activities taught by our elderly. Therefore, activities like Griha Pravesh Puja (House Warming ceremony) are our first priority. In order to be grateful to that almighty God.
When Hindu families in India move to a new house they perform puja on this auspicious day. Moreover, before moving to a new house all Hindu families look for Subh Muharat. Performing Graha Pravesh puja can not be performed on any of the days. Therefore, families are looking for the right time (Shubh Muharat) to move to the new house.
Shubh Muharat is told by the pandit/ priest by seeing the astrological charts. However, all these rituals are performed to keep negative energy away and to purify that newly bought home, property or rental house as well. Grih Pravesh rituals in Hindu families have been performed for centuries. Performing rituals like Griha Pravesh Puja/ house warming Ceremony has a purpose. As puns or weds are teaching us all to keep performing all these rituals in Hinduism.
Moreover, to perform all these activities and meet all your requirements of such sacred things. The platforms like 99Pandit can help you to perform all such activities. 99Pandit is providing all these activities to be performed for decades. If you are looking to perform Griha Pravesh Puja or other such activities. 99Pandit will provide you with its best service to meet all your requirements that you are looking for to be performed at your place.
Till now the team of 99Pandit has helped a plethora of people. To perform all such activities at their respected place. 99Pandit will help you all the way to meet all your requirements. Providing a satisfying service to the users is our team's first priority.
So, to help everyone we have explained everything in detail. Read this whole piece of writing. To know about Griha Pravesh Puja for your new house anywhere in the world.
What is Griha Pravesh Puja in Hindu Families? 
Performing Griha Pravesh puja or House Warming Ceremony takes place when a  family or individual moves to a new home. Performing a Griha Pravesh puja can take place on any auspicious day as priests told us by seeing astrologer's charts. The origin of this activity: House Warming Ceremony started in Hindu families in India.
However, this activity of house warming ceremony has been performed in Hindu families for centuries. This is not new at all in Hindu families to perform puja for Griha Pravesh Puja.
Performing Griha Pravesh puja for a newly bought home has a plethora of purposes/beliefs. This helps a family a lot to live without any issues and keep growing in life.
12 Significant Things For Griha Pravesh Puja?
Griha Pravesh Puja is a significant part of entering a new house. Whether it is a new hour or a rental. Having rituals like Griha Pravesh Puja become so important for all Hindu families. So, to help you out in performing Griha Pravesh puja in your city and for you. We have mentioned all the things that you need most.
However, these 12 significant things will help a lot by performing Griha Pravesh puja.
First of all, perform Griha Pravesh puja for your newly bought home or any rental home. The families/ individuals have to look for tithi (date), day and Nakshatra. To perform Griha Pravesh Puja (enter a new home). However, to perform Griha Pravesh Puja the family has to look for Muharat (right time and date). To perform this puja you can hire a well knowledged and highly profiled pandit from 99Pandit. This will help you a lot to perform this puja at the right time.
As our elderly say; the right time to enter a new home is Veshakh, Phalghun, Magh and Jyeshta. So, on the other hand, Aashad, Shravan, Bhadrapad, Aashvin and Posh all are not subh (good) to enter a new house.
There are some days on which one must not enter a new home. These days are Tuesday, Saturday and Sunday. Hindu families can enter a new house other days a week except for Amavasya and Purnima (looner phase of the new moon). Though, on Shukla Paksha (dark fortnight) 2, 3, 5, 7, 10, 11, 12 and date 13 are considered shubh for Griha Pravesh Puja in Hinduism.
So, to perform Griha Pravesh puja; the family has to look for some of the important items. These items are milk, coconut, pure water, Kum Kum, rice, Abeer, Gulal, Klash, Dhoop Batti ( incense sticks), five shush Manglik (good demanding) things, mango or Ashok leaves, turmeric, Gudd (jaggery) and other things.
One must be entering a new home with Mangal Klash. On the occasion Griha Pravesh puja. You can decorate a home with bond wise, rangoli, flowers and other such things. While performing puja you have to pour pure water. Take 8 mango or Ashok leaves and put coconut between those leaves. Make a symbol of Swastik with Kum Kum on Klash and coconut.
While entering a new home; the man and woman of the home must enter. With five Manglik things such as turmeric, rice, milk, jaggery, and coconut.
Moreover, one must take the idol of Lord Ganesh, Dakshin Shank and Shri Yantra to the new home. Therefore, after all this now the man and woman of the home. The man has to land on his right foot and the woman has to put her left foot in the new home.
After all this, he takes the idol of God Ganesha and sings his songs (mantras). In a home's temple keep that Klash.
Do not forget to worship in the kitchen as well. The stove, water, store and other such places. Make the symbol of Swastik with Kum Kum, rice and turmeric.
However, keeping vegetarian valuables and jaggery is considered Subh ( good).  First of all, you must put milk to boil to make its sweets for bhog.
Now after all this, you must offer food to God and after this keep some food for Gou Mata (cow), ant, dog and Koa.
 In the end, give food to a Brahaman or any needy that needs food. Now give food to 5 kanyas (girls). So, doing all these deeds are important as they bring peace to your life. One will get free of all bounds that he/ she is facing.
These are the 12 important things that one has to remember all the time. When they perform  Griha Pravesh puja in their new home. You should not forget any of the things from this at all. These are so important things that have different purposes for them to be performed.
Below are some important tips that you should be aware of when performing Griha Pravesh puja. All these tips that we have mentioned below are so important and have meaning. You should not forget them or just simply not ignore them at all. So,  look at all these tips and avoid making mistakes that you should not make.
Tip Before Performing Puja
All these tips are important and have a purpose for them. When one performs all the rituals for Griha Pravesh Puja (house warming ceremony). All these tips are according to Vastu Shastra.
One must perform Griha Pravesh Puja by seeing the Shubh Muhurat by Pandit and Panchang.
You have to keep God's idols in Purv Disha (North East) area. So, the temple will be there in the same direction.
Purify your home; therefore you can put salt in the water and wash the surface. It is believed that doing all this removes the negative energies.
Decore the entrance as this is called Singh Dwar means Vastu Purush's face.
With various things, you can decorate the surface by making rangoli and other designs in the closing Swastika symbol. This belief is that by creating rangoli Goddess Laxmi enters the home.
To purify the atmosphere by doing Hawan. You must use Jadi Buti (Herb) when the herb will burn and this will create smoke. So, this is the thing that will purify the atmosphere.
So, these are some of the important things that you must remember. While performing house warming ceremony.
Dos and Don'ts Of Griha Pravesh Puja
Here are some of the Dos and don'ts of Griha Pravesh puja. That you must read and implement. When performing these rituals of Griah Pravesh for your new home.
However, performing these rituals of Griha Pravesh Puja is important. As we have told you above as well. Furthermore, we all are aware of the fact that we are all mostly Indians. Perform these rituals Griha Pravesh Puja with satisfaction. Whether we are performing Griha Pravesh Puja for a new home or rented house.
According to the Vastu, a home is made of five elements. These elements are fire, earth, water, sun and air. So, having a better marriage brings happiness to that new home.
This is believed that if one enters a home at the right time (Shubh Muharat). This makes that family's life happy and provides them with fewer problems or suffering.
There are better days and you can ask a pandit for a shubh muhurat. To perform puja for your home. If you are entering your home on occasion like Dash Hara. This day is considered one of the best days and this does not require seeing a chart and entering the new home.
Some of the days such as Uttrayan, Shradh, and Holi are not good days to enter a new home.
Having puja of Klash is so important.
By punch Brahmans, punch diwiya and three diwasia are there. There is pujan  of Klash, Grahas and vastu mandal.
In Klash you can pour silver coins. If not you can put other coins as well.
After having puja of Klash by Brahman having mantras at that time and at that time a woman from that home kept Klash on her head.
So, these are the things that you must keep in mind when performing puja. You can not just simply ignore all these things.
Below are other points that we have mentioned. This includes both points. So, read below to know more about Griha Pravesh Puja for you.
When entering a new home. All these points that we have mentioned below are so important and you must immediately impede all these.
You should not enter an incomplete home. For example, if workers are working there and you start doing puja, this is not good at all. You have to keep in mind that the home has been painted, the stairs are complete, doors and windows are complete.
At the door, you must make the symbol of Swastik and Goddess Laxmi footprints.
You can decorate the home with various things. Which is also known as Bandarvar. So, you must decorate with bandarwar.
The temple has to be in the northeast direction and it must be established at the time of Griha Pravesh Puja.
In order to remove negative engineering people perform Yagya. This is called vastu pujan or vastu yagna as well by pujaries. This includes Gouri Ganesh Puja and Nav Graha Shanti and while this Vastu pooja Athi Devata, Priya Devata, Isth Devta and Hanuman puja with Ram Ji all these are worshiped.
After Griha Pravesh Puja the family can live in the house.
However, doing all this and performing all these rituals have a great role. All these activities bring happiness and help you a lot in the future. By living in that home for one you have made the Almighty God happy.
Griha Pravesh Puja For Rental House Quarter
Griha Pravesh Puja for rental house, Quarter, for registry or handing a key to yourself. All this has a muhurat that will help you in all of this. Most of the time you would have seen people. That looks for the Griha Pravesh Puja but this does not need any Griha Pravesh Puja muhurat. We have given you the right solution to all three things that you are looking for.
Read below to know which muhurat is good for you. When entering a rental or other such living place.
For this Chandra Rashi Sanchar is important and these both must be seen. To perform your rental or other such living places. We have provided you with a solution for that. Which will help you and others as well. Therefore, you have to look for two things.
First is Lagn Sodhan; you have to purify the Lang shodhan and on the other side you have to see the availability of Rashi pharma. After this, you have to see the month. This is not about only 12 months, you can do it in other months as well. You can use two Nakshatras; Esri Nakshatra and Metra Nakshatra. The last thing is about the day. If you get the right day (shubh) that is good including dates as well.
These are some of the important things to enter a rented, registry or other things. That will help you to perform this for you.
Gifts Ideas For Griha Pravesh Puja
Whenever your relatives and friends are going to move into their dream house or new home, gifting something is the better or traditional way. This is a tradition which is followed through generations and an awesome way to celebrate the moving of a new house. 
However, if you are thinking of giving something to your near ones and searching for special gifts to welcome them into their new house, a thoughtful gift would be a meaningful gesture. 
If you do not have any ideas for the host to give them on the occasion of Griha pravesh Puja, we will guide you through this blog. We will mention some gift ideas in this blog section. You can include traditional gift ideas for the momentous occasion including brass pots, beautiful hand-painted earthen diyas, or decorative statues of idols (Ganesh, Lakshmi, and krishna). 
Additionally, you can gift practical items as well like a designer home decor set, a gourmet food hamper, and some selective fine wines and spirits could be gifted. Offering something like this makes the receivers feel that you are thinking about them on their special day and greeting them with a life of joy and prosperity in their new home. 
A list of gift ideas for Griha pravesh Puja is described below:
1. Silver Ganesh idol
As we all know that Lord Ganesha is the god who always worshiped first and brings prosperity and happiness in your life. Presenting the Silver Ganesha idol to the host of the house on the occasion of Griha pravesh Puja is the best idea. Lord Ganesha is the sign of obstacles removed and new beginnings. 
2. Tribal painting
Tribal painting could also be a better idea to give on Griha pravesh occasion. This painting is made by one of the many tribes of India such as the Gond, Madhubani, or Warli. Most of the tribal communities focused on motifs of animals, nature, and scenes from religious epics. These paintings are drawn uniquely with brilliant colors. 
2. Green plants
If you are thinking about the owner's prosperity and happiness to bring in the new house, green plants are the best choice to give. According to Vastu, plants are believed to be good luck signs as they have magical benefits which bring wealth, good relations, and prosperity. Plants help to focus as they get fresh air, help improve immunity and decrease stress. 
Gifting plants is the symbol of friendship and the perfect option for your friends and family so that they can grow and live easily in most climates. 
3. Decorative lamp for the living room
During Griha Pravesh rituals, table lamps are sometimes offered as housewarming presents. The design of lamps combines decoration with practicality. This stylish bedside table lamp will be ideal for the reading nook or bedroom. Giving a unique lamp as a gift can enhance the new house's aesthetics and style.
4. Electrical appliances
The practical gift option for the house owners will be something that they can use daily and beneficial for them. Electrical appliances are an amazing choice to give on a Griha pravesh occasion. If you are presenting electrical items you could have choices such as a juicer, microwave, toaster and vacuum cleaner, etc. 
Dress Code For Griha Pravesh Puja
The dress code for Griha pravesh Puja can be considered an important aspect of the occasion. For the Griha Pravesh Puja or housewarming occasion, Indian attires might be a fantastic option. Whether you are selecting for male or female, Indian traditional dresses distinguish the host or guest from the crowd during griha pravesh celebrations. 
In our Indian culture whenever any person buys something new, it gives a fresh start to life. For these reasons, Indians have traditional clothing in their wardrobe. 
Choosing dress codes for men on Griha pravesh Puja might not be difficult but for women, it could be confusing to decide as there are many dress choices for women. 
The dress code for women on the griha pravesh occasion is Sharara set, Anarkali and suits, Bandhani suits, and Silk embroidered saree, etc. And for the men's dress codes are Dhoti Kurta, Kurta and Pyjamas, Jodhpuri Suit, Indo-western outfits, Classic-fit suit, Nehru jackets, Pathani suit, and Mojaris (Footwear).
Women
Sarees are a timeless kind of exquisite, graceful Indian clothing. The simplest method to appear classy and traditional is to carry one of them. And whether worn with flamboyantly cut halter neck, sleeveless, or collar neck shirt styles, they are the height of stylish. Sarees are among the most stylish items of clothing in India, and designers are continuously coming up with fresh patterns and designs, so they allow for a lot of creativity.
Men
The full-set waistcoat suit includes a kurta, pyjama, and jacket. The ideal setups for the Griha Pravesh Ceremony are these. It makes men feel at ease while giving them an air of aristocracy. It is therefore a terrific option for Griha Pravesh.
Noice
Griha Pravesh Puja for the rented house includes the same activities such as cleaning the house. Decorating the entrance and taking the same idols. People can perform small hawan by chanting mantras (like Gayatri Mantra or Navagraha Mantra) 108 times.
Most of the time we do not know mantras for which you can play recorded mantras. However, chanting mantras are important as they remove the negative energy within a home.
You can do several things which are important. Such as offering sweets, giving food to the needy and other things. That you think is good for humanity to do at that time.
Disposing of The Used Thing After House warming ceremony
The things that you have used for Hawan's and other purposes, all those are sacred things and we all are well aware of them. If you talk about decades ago people used to throw that items in the river, bond or in the sea.
Doing all this is causing water pollution. Which is one of the worst things for all of us. To avoid such issues with water and to be sustainable all the time. In order to save natural resources. We can use all those used items for organic composition, and make flowers dry to grow more flowers in your garden.
This is how you can use all those used items in the Griha Pravesh Puja ceremony to save our natural resources and be more sustainable. This will be one of the great works and will add credit to good work. So, be creative and make things better and more beautiful for others as well.
All Items Of Griha Pravesh Puja (Samagris)
| | | | |
| --- | --- | --- | --- |
| Coconut | Desi ghee | Incense burner (Hawan samagri) | Dry woods of mango |
| Areca nut (Supari) | Honey | Barley (grains) | Turmeric |
| Cloves | Jaggery | Black sesame seeds | Ganga Jal |
| Green cardamom | Whole rice | Large earthen diya | Wooden low height table (Chauki) |
| Betel leaves, tulsi leaves | Panch Meva (Mixture of 5 types of dry fruits) | Brass kalash | Atta |
| Roli or Kumkum | Five types of sweets | Cotton | Mango or Ashoka tree leaves |
| Mauli | 5 types of seasonal fruits | Yellow cloth | Incense stick |
| Upanayana or janeu | Flowers and flower garlands | Red cloth | Yogurt (curd) |
| Milk (not boiled) | Dhup batti | Camphor | — |
We have added all the samagries/ items. That you would need to have for Griha Pravesh Puja. For your kind information let us tell you about the items or samagries. We have added so much here and you must have all these.
Ghee
White cloth
Red Cloth
Supari
Abhir
Kum Kum
Gulal
Sindur
Moli
Turmari (Haldi) and Haldi Gath
Coconuts
 Batti (cotton long), Agarbatti, long (clove) and Elaichi.
 Kapoor and Kapoor Vastra
 Itar (fragrance spray)
 Ganga Jal (water from river Ganga)
 Gomutra
 Rose Water and Peeli Sarso
Vastu Pratima
 Khajur and rice
Honey and mishri
 Janau
Hawan Item/ Samagri
Kale Til, Phool Mal and Pan leaves
Jau and Mango Wood
Durva and Belpatra
Tulsi and mango leaves
Sweets and fruits
Panchamrit
Chaturanga, Bowls, spoon and Aasan
Kalash and Deepak (oil lamps)
These are the items that a priest or pandit will ask you to bring at the time of Griha Pravesh puja. However, all these items are so important that you would need them. You can take all these items in advance as a consult to your pandit from 99 Pandit. We have mentioned these items or asked for all these items because these are a must.
What is the Importance of Griha Pravesh Puja?
As we have discussed above as well. Performing Griha Pravesh puja is so important and this helps us a lot. If one does not perform Griha pravesh puja. They may face multiple problems and will not be able to grow in their life. However, you would have seen such cases that face problems like negative energy in their home and other such cases.
So, to avoid such a problem and make things better for yourself and live a better life in your new home. You must perform Griha Pravesh puja to revolve all such negative energy. So, that your family in your new home can stay happy and grow in the future.
However, this is also about being grateful to that almighty God that has blessed us with such a beautiful house. To make that almighty God happy and make things better to work for you. We perform all these rituals for Griha Pravesh puja.
In India, this is one of the most important things that Indian people do. Though this is not something new that will make you perform all these rituals. All these activities are being performed for decades in India and Hindu families mostly.
We are a team of a good number of people that will help you to perform the puja for you. If you are looking to perform puja for your home. 99Pandit will help you out in this to meet all your requirements. We are providing all types of services of Hinduism. Every Hindu family needs to have at the time or performing various pujas or rituals to be performed.
We will help you all the way till you get done with the activity that you need.
Frequently Asked Question
A.
In Hinduism, Griha Pravesh Puja has performed puja of Lord Ganesh and other Gods and goddesses. The activity of Griha Pravesh puja includes the purification of a newly bought home. It is believed that Griha Pravesh puja helps remove the negative energy.

A.Yes, you can sleep there as this is not mandatory according to Vastu.

A.The meaning of Navagraha means the nine planets. So, to please them and take blessings from that Navagrah Shanti puja is also done.

A.For that or before Griah Pravesh puja a Kalash puja is performed. There are a number of activities that are done to perform a Kalash puja. For a Kalash puja, a copper pot is filled with water and nine types of grains and a coin are placed. And then coconut is placed on the pot and the woman enters the house with it, accompanied by the chanting of mantras by a priest.

A.Lord Ganesha is worshipped in Griha Pravesh. In Hinduism when the family first enters the new house. They perform Griha Pravesh puja and worship Lord Ganesha.

A.The user will have to visit the 99pandit.com page and go to book a pandit page. In the second step, the user will have to fill in the required details such as name, email ID, phone number, date/ time, language, and a variant of puja.
Now there communication could be held between the user and the pandit they hire. You can also book the pandit on the phone as well.
A.Performing Griha Pravesh puja is to be thankful to the giver God. Indians perform this puja of Griha Pravesh so that the family can live happily and remove the negative energy from that newly bought house. So, all those that are looking to be grateful to God and make things work perfectly. All those can perform Griha Pravesh puja.

A. Feb 2022: 11 Fed, 18 Fed, 19, 21 are the best dates. You can perform puja on these days.
May 2022: 2nd May, 11th May 2022, 12th May, 13th May, 14th May, 16th May, 20th May, 25th May, 26th May,
June 2022: 1st June, 10th June, 16th June, 22nd June,
December 2022: 2nd December, 3rd December, 8th December, 9th December
A.So, if you are looking to perform Griha Pravesh puja's right time. This depends on the Muhurat. You have to look at the good Muharat to perform Griha Pravesh puja for your home.

A.Griha Pravesh has 4 steps or processes as we have mentioned down:
Book a priest from 99Pandit, Look for a Shubh Muharat, buy all items, and perform puja.

A.We have told you in 99Pandit's one of the articles that there are a few months that are good for Griha Pravesh.

A.Yes, but this depends on the muhurat. Without muhurat you can not proceed further.

A.You can easily book a pandit for Griha Pravesh from 99Pandit. This is one of the top places to book online for Griha Pravesh Puja or other such things that you want to perform.

A.Yes, you can perform E-Griha Pravesh Puja by booking from 99Pandit. This platform will help you to perform online Griha Pravesh puja.

A.There are a few months that are good to enter a new home as per the astrologer. Read below for that.
Baishak (Part April and part May)
Jyeshtha (Part May and part June)
Magh (Part January and part February)
Falgun (Part February and part March)
So, these are the months that are good to enter a newly bought house for the first time. All those that are looking to enter a new house can know by reading this.
A.Yes, it is mandatory to clean your house. Without this, you can not perform Griha Pravesh puja. This is mandatory because without cleaning your home performing Griha Pravesh puja will not be done at all.

A.
Yes you can shift your furniture before Griha Pravesh puja to be done except for gas and stove for cooking.

A.Griha Pravesh is performed before going to move into a new house. 99pandit has well-experienced professionals who will help you to perform Griha Pravesh puja for your new house. As per religious study or Hindu rituals, all the pooja for griha pravesh can be done by the pandit Ji.
Griha Pravesh puja is necessary to move into a new house to ensure positivity and goodness.

A.To perform the Griha Pravesh puja for your new house, the 99pandit platform will help you with it. To perform Griha Pravesh puja choose a pandit and fix the auspicious date for puja as per discussion with Pandit Ji.
99pandit well-experienced pandits will perform the puja for you.
A.According to Hindu astrology, the months of Ashadha (June-July) and Shraavana (July-August) are considered inauspicious for performing Griha Pravesh puja. It is believed that these months bring negativity and obstacles, and thus it is best to avoid them for new beginnings like moving into a new house. 99pandit gives the date for Griha Pravesh puja as per the Hindu calendar.

A.In 2022 February was the best month for Griha Pravesh puja to move into a new house. As there was a lack of suitable dates & muhurats in January 2022, February is good for arranging House Warming Ceremony celebrations, it is an auspicious month for Griha Pravesh puja.

A.
There are some do and dont's to follow for performing Griha Pravesh puja.
Do for Griha Pravesh puja:-
The house should be completely constructed before moving into it.
Every component of the house(roof, window & doors) should be finished.
Do a Griha Pravesh puja with a suitable date & Muhurat to ignore the negative energy.
Break a coconut before entering the house, and sprinkle mango leaves with holy water from Kalash.
Dont's for Griha Pravesh puja:-
If there has been a death recently in the family, don't perform the puja.
Any gifts like (a coin, box of sweets or an idol) must be given by someone.
Don't leave the house empty or locked at night.