Bihari Pandit In Bangalore: What Are The Costs And Benefits?
Posted On:
March 28, 2023
Last Update On:
March 29, 2023
Book a pandit for Bihari Pandit In Bangalore in a single click
100% FREE CONSULTATION WITH PANDIT JI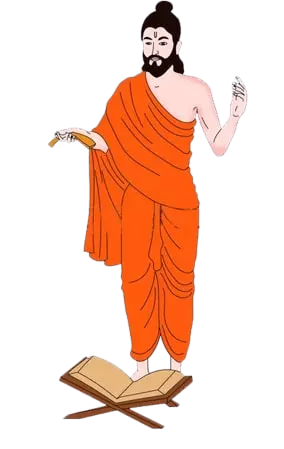 Are you looking for a Bihari Pandit In Bangalore and who can you contact to find the pandit? Bangalore is well known for its amalgamation of traditional and modern rituals and lifestyles. As per the UN world population prospects, more than 10 million people are living in the third most populated city, Bengaluru. 
99Pandit is a religious startup offering end-to-end and hassle-free sacred puja rituals and services in Bengaluru, Mumbai, Delhi, Chennai, Ahmedabad, and Hyderabad. In search of a Bihari Pandit In Bangalore with expertise in Hindu, activities to assist you to complete the rituals and homams during various occasions, you can come to the 99Pandit. 
Bangalore has various religions, and more than 20% of the crowd comes from the immigrant city of Bihar and other nearby localities. 
In the northeast state of Bihar, it has the most advanced education systems and universities in history. Bihar has celebrated many traditions and cultures in every festival. To celebrate these festivals and rituals 99Pandit will assist you with its experts.
All Bihari pandits in Bangalore are deeply rooted in their tradition and have intriguing fables attached to each occasion. Festivities are marked with pujas and rituals guided by the 99Pandit experts.
We 99Pandit offer the best Bihari Pandit in Bangalore services in 'online or offline format' as well as 'remote format'. All our pandits are well-experienced, highly trained in traditions, and qualified professionals in vedic scriptures and principles of performing pujas, homas, rituals, shodasha samskaras, and many others. 
Although you can find the Bihari Pandit in Bangalore| Pandit Near Me.
How To Find A Bihari Pandit In Bangalore?
Finding the Bihari pandit in Bangalore as Maithil Pandits follow the practices of Chandyoga and Vajasaneyi, with the other subgroups of yoga, jaiwars, and other things.
Bihar is well described by its vibrant rituals celebrated full of joy, and colorful rituals and most of these rituals are celebrated by Bihari pandits such as Maithil brahmins, gayawala, Magadhi, bhumihars and Bhojpuri and others. In Bihar pandits, the gayawala pandits are a very sacred and specialized group of priests. 
The pandits follow the philosophy of data and have the expertise in performing rituals as shradh related. Kanyakubja Brahmin Pandits are followers of Gaudiya philosophy and are taught from the teachings of Sri Shankaracharya.
We at 99Pandit have all kinds of pandits available who can perform the pujas in your native language at your desired place. Bihari pandit in Bangalore was identified by the expert of Hindu services 99Pandit for all subtle ethnic and religious differences with the expertise in working with purohits and astrologers. 
We are well known for our catering to all the religious requirements and ritualists' differences, guiding our customers to connect them with the required pandit to seek blessings from desired pujas.
We have connections with the best-qualified and expert Maithili Jha Pandits in Bangalore as well as Bihari Pandits in Bangalore and others compared to north Indian pandits in Bangalore. Depending on the birth chart or kundali pandits will provide the ideal guidance in pujas, help you find the best muhurats, and perform pujas/homams. 
Various Pujas And Ceremonies Perform By Bihari Pandit In Bangalore
99Pandit has a Bihari pandit in Bangalore who has the expertise in performing various Hindu pujas and ceremonies with the proper guidance. Book Bihari pandit in Bangalore from 99Pandit to perform a wide range of ceremonies, pujas, and homams at your home or temple including
Akhand Ramayan puja
Sunderkand paath puja
However, from 99Pandit Bihari pandit in Bangalore perform the other ceremonies and Havana including
Vastu shanti puja
Maha Sudarshana puja
How To Book A Bihari Pandit In Bangalore: 99Pandit
You can book a Bihari pandit in Bangalore for your Hindu activities requirements. 
In the world of digitalization, 99Pandit is the one-way solution that has taken the first step to the initiative to give hassle-free and sacred puja services, encompassing every aspect of the Hindu religion. As a result, we are in contact with the best, most qualified, experienced, and verified pandits in just one click. You no longer need to struggle with the Bihari pandit in Bangalore to fix the bookings near you. 
But if you are looking for a verified or expert Bihari pandit in Bangalore, we will guide you with the booking of a Bihari pandit in Bangalore for completing the rituals. 
Our support team will be in touch with you until the completion of services. Our team will give you the checklist of all required puja materials and utensils. You need to collect and will make the arrangements before the time of puja. In case of any query, you can contact us to book the puja of your choice to assure a divine and satisfying puja experience. 
Steps To Book Bihari Pandit In Bangalore
We are going to discuss the steps to book a Bihari pandit in Bangalore. In the complete era of digitalization, we have added an easy set-up for the devotees who are facing the struggle to find a Bihari pandit in Bangalore for puja and homams. 
To book an online Bihari pandit in Bangalore you need to provide the details on the portal. Instead of finding a Bihari pandit in Bangalore and bargaining with the cost of services, you can book online. 
Your Full Name:
Contact Number:
E-mail:
Puja Variant:
Date of Puja:
Location:
Our support team will check the provided details and help to connect you with the professionals to perform your rituals. We will also help you with a checklist for all the required materials for the puja and other items you need to collect for the setup of the puja.
To book a Bihari pandit in Bangalore you can click on the "book a pandit online" button or else contact us via phone or email to book your Bihari pandit. Hope you will get a pleasant and hassle-free puja experience.
Most Celebrated Festivals And Pujas By Bihari Pandit In Bangalore
Bihari pandits in Bangalore might be challenging sometimes as finding a Bihari pandit is not possible in Bangalore. Bangalore is an IT center in India with a multiracial populace. Apart from this Bangalore is also a cultural center of India being set on a pedestal. 
In Bangalore, all the traditions and rituals are celebrated with zest and zeal. Some of the Festivals and Pujas celebrated by a Bihari pandit in Bangalore on a wide level are
1. Janeau Ceremony
The term "Janeau Ceremony" refers to the caste-symbolizing sacred thread that Hindus typically wear. The other end is worn across the chest while the other end rests on the shoulder. This cotton sacred thread is connected to Vedic rituals.
When a young guy dons it for the first time, Puja is involved and it is known in history as an item of clothing. This Janeo Ceremony also includes difficult chants and movements that a novice could find difficult to complete.
Bihari Pandit in Bangalore from 99Pandit will guarantee that the Puja is completed correctly by chanting all of the mantras in their original languages and explaining their meanings in native tones for simple comprehension. Furthermore, they will guide us with a suitable day to perform this ceremony.
2. Griha Pravesh Puja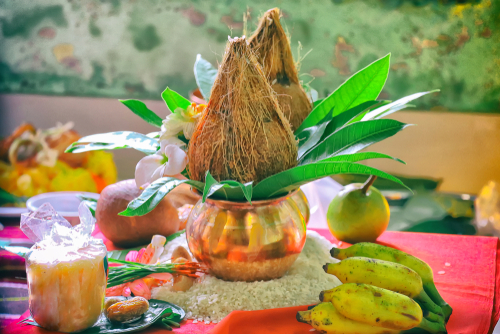 As Housewarming in English, Gruhapravesam in Telugu, Grihoprobesh in Bengali, and Griha Pravesh in Hindi, Griha Pravesh Puja is known by several names in various languages. Before moving into a new home on a lucky day, a ceremony is held to protect the space from negative energy and welcome good luck.
Based on the astrological charts, our highly qualified priest will assist you in determining the favorable times for the Griha Pravesh Puja or House Warming Ceremony. To make the process simpler for you, they will also provide you with a list of all the puja samagri that are necessary. To have an enjoyable experience, all you have to do is complete the online booking on our website and dress appropriately.
3. Saraswati Puja
Saraswati Puja is dedicated to Goddess Saraswati and the wife of Lord Brahma. So, Saraswati puja is also performed as Vasant Panchami puja. Moreover, Saraswati puja is celebrated with full devotion, proper rituals, and procedures by the Bihari pandit in Bangalore.
The Lord sun's shrine in Bihar is also considered on the same day of Saraswati puja. Bihari pandits in Bangalore have been performed on the occasion to commemorate the Goddess Saraswati and the birthday of the Sun Dev god. 
The ceremony of Saraswati puja included the procedure of chanting the mantras by the pandits to seek blessings from God. 
4. Satyanarayana Puja
Bihari pandits in Bangalore will help to perform the Satyanarayana puja. This puja is believed to erase all social barriers and it can be performed at home or temple as well. 
Bihari pandits usually perform this puja to shower the blessings of God on the devotee, invite auspiciousness, and bring happiness to the life.
Cost And Benefits Of Bihari Pandit In Bangalore
Bihari Pandit in Bangalore and Maithili Pandit in Bangalore Services: Your service is provided from beginning to end by our support teams. 
Online Puja Service reservations for all kinds of personalized Pujas, Homas, Pariharas, Pakshamaas, Shraddha karmas, and Shodasha Samskaras are easy and hassle-free with 99Pandit. 
The cost of packages of the services from 99Pandits ranges from Rs. 5,000 – 30,000 INR including pandit Dakshina, type of puja, number of pandits and food/accommodation, etc.
Frequently Asked Question
A.
Finding a Bihari pandit in Bangalore or any other pandit in your local language sometimes might be a big hassle. 99Pandit has the experience to rectify the problems and you want an easy solution for them. We launched the website to give hassle-free and one-way solutions to users in different languages. The pandits assigned to customers are screened through various steps so that you can have the verified, certified and eligible pandits to perform rituals for you in your native language.

A.
Once you come to our website and make the bookings and let us know your requirement, we will assign a specific expert Bihari pandit in Bangalore for performing puja. Later, We will also connect you with the pandits to discuss your queries before the event.

A. You can visit our website 99Pandit.com to know about the packages of puja and homams under the price category.

A. Yes, we will help you to perform satyanarayan puja. Once you made the booking for puja providing your details our team will connect you with the service completion. We have educated pandits with 5-10 years of experience.