Book A Pandit At Your Doorstep For

Marriage Puja ( No Advance Payment )
Book Now
Ganesh Chaturthi Puja
100% FREE CONSULTATION WITH PANDIT JI
10 digits mobile number required
Sending SMS..Wait few Seconds.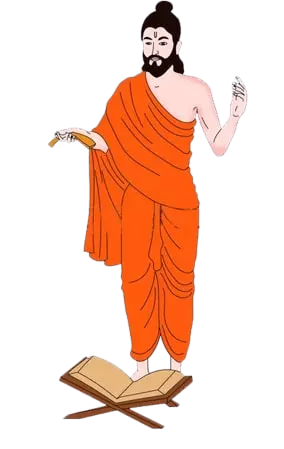 Ganesh Chaturthi Pooja also known as Vinayaka Pooja, or Vinayaka Chaturthi is a Hindu festival and this is an eagerly awaited festival in Hinduism. Ganesh Ji is the son of Lord Shiva and Mata Parvati Ji. Ganesh Chaturthi is a day 10 festival where the people do Ganesh Puja which marks the birth of Ganesh Ji. People all over the country offer simple Ganesh Puja at home and in other places.
When Ganesh Ji was born it was Chaturthi day of Bhadra mas's shukl. This is the reason the day is called Vinayak Chaturthi or Ganesh Chaturthi and sometimes called Ganapathi pooja and Vinayaka Pooja also.
There are three ways of Ganpati Pujan you can do it with images, pictures and an idol that you have in your room already. Alternatively, most people make it at home as well using clay and turmeric.
Ganesh Chaturthi Puja
The Sthapana Puja rituals include –
Ganapati Puja
Maha Sankalp
Punyahavachan
Kalash Sthapana
Shodashopachar Rituals
Panchamrit
Abhishek
Mahamangal Aarti
Aashirvachan
Prasad Vitran
Duration
: 45 mins - 60 mins
Ganesha Chaturthi Puja with Visarjan Puja : Ganesha Visarjan Puja is performed on the final day. This Puja also takes around 45 minutes.
Note :-
Ask Pandit ji for negotiation in price
Please, discuss with Pandit Ji for required items.
Booking Process
Please, provide us with basic information about you -
Your Name:
Mobile Number :-
Email Address :-
Puja Name:
Date:
City and State:
Users can pay the amount after completion of the Puja using any method as you convince. As the users proceed further with asked information, all the booking details will be provided through mail and message between you and the Pandit Ji.
For the household things, it depends on you and the Pandit Ji, whatever, the option you choose the amount will be increase and decrease.
To make everything easy for you, please feel free to contact us.
Call us on 8005663275 or WhatsApp on 8005663275 for more details.
Vedic Puja Ceremony | One-Stop solution | Truly Hassle-Free