Pandit for Rudrabhishek Puja in Pune: Cost, Vidhi, And Benefits
Posted On:
September 7, 2023
Last Update On:
September 7, 2023
Book a pandit for Rudrabhishek Puja in Pune in a single click
Verified Pandit For Puja At Your Doorstep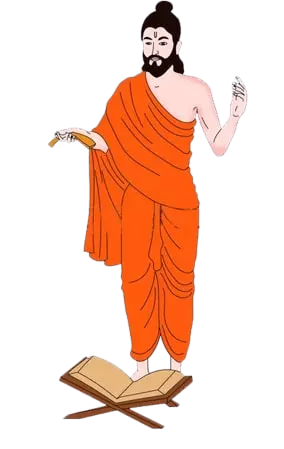 Rudrabhishek Puja in Pune is celebrated with full dedication and devotion where several liquid offerings are made for lord Shiva. The ritual includes chanting mantras while pouring sacred liquid like gangajal, milk, honey, sugarcane, yoghurt, and all over the shivling. The Rudrabhishek Puja in Pune showers the blessings of Lord Shiva to devotees.
Peace, prosperity, and blessings can be brought by performing rudrabhishek puja in Pune.  The beej mantra which is chanted during Rudrabhishek Puja in Pune is passed down from generations of maharishis and sages. 
This is the very powerful and favorite mantra of Lord Shiva believed to bring positive energy around the surroundings by removing negative energies. Although looking for the right pandit for Rudrabhishek puja in Pune is quite challenging especially in that case when you require experienced and verified pandits. 
But now you do not need to worry, With 99Pandit book a pandit for Rudrabhishek puja in Pune rapidly and easily whenever you want. Having knowledgeable, reliable, and certified pandit is very precious so you will get the exclusive benefit of Hindu puja. 
Our pandits can perform the Rudrabhishek puja in multiple languages which will help you to get blessings of deity. Come to the website today and book your required pandit for Rudrabhishek puja in Pune to get closer to spiritual enlightenment. 
What Does Rudrabhishek Puja Mean
Rudrabhishek puja in Pune in Hindu tradition is paramount and is especially devoted to Lord Shiva. In Hinduism, the god of destruction "Lord Shiva" is known by various names such as Rudra, Mahadev, Bhola Nath, and Neelkanth. Shankar and Shivay etc. 
Hence rudrabhishek puja in Pune is completely dedicated to him. The term "Abhishek" means ceremonial anointing or bathing is done at the time of rudrabhishek puja in Pune.
Rudra indicates the name of Lord Shiva called from times as far back as Vedas.  The word "Tempest" refers to a storm with the potential for great violence and devastation. Thus, the epithet represented both Lord Shiva's inherent destructiveness and the overwhelming power of his strength.
When we refer to Lord Shiva in Rudra form, we are describing him as the most ferocious and frightening. That occurs when Lord Shiva, who is often kind and harmless, becomes furious. 
At such moments, Lord Shiva might display his fervour with a destructive dance. The Rudra Tandav dance is often referred to as "Rudra." Lord Shiva performs Tandav, often known as the dance of devastation, at the burial place.
Origination Of Rudrabhishek Puja 
The origin of Rudrabhishek puja is mentioned in the ancient Hindu scripture. The Rudram portion of Yajurveda consists of the rudrabhishek puja origin. As the act of worship and adoration of Lord Shiva, rudrabhishek puja is performed by the Hindus. 
'Ruda' was also used as a common word to refer to eleven creatures that Lord Shiva created, according to a Hindu Tradition. According to Lord Brahma's request, Lord Shiva fashioned these elfin Rudras. 
Another member of the holy trinity and the creator God (Lord Vishnu is the Third) is Lord Brahma. Lord Brahma once begged that Lord Shiva create some remarkable creatures because he felt his creation to be monotonous. 
The ever-merciful Lord Shiva compiled by forming eleven Rudras. Ajesha, Bhima, Chanda, Dhruva, Kapaali, Pingala, Shambu, Shasta, Shavasana, Vilohita, and Virupaksha were among them.
Rudrabhishek Puja In Pune
Pandit for Rudrabhishek puja in Pune is considered a very interesting challenge for people who do not know how to find suitable pandits for their religious needs. Lord Shiva is known by his most-called name Rudra. 
Book an online Pandit for Rudrabhishek Puja in Pune at 99Pandit at your home, office, or any other religious place. In our Hinduism, Rudrabhishek Puja has a very special place where panchamrit (made of five sacred liquids) is offered to shivling. During the puja pandit Ji chants the powerful rudrabhishek mantra.
This rudra mantra brings good luck, positive energy, happiness, and prosperity and fulfils the wishes of natives. We all know Lord Shiva is the destroyer of evil and supreme beings. The prayer offered to Lord Shiva brought peace into their lives and spirituality as well. 
The popular Maha rudrabhishek has another name Laghu rudrabhishek is one of the rudras of Lord Shiva. If someone is looking to get rid of health, marriage, financial and prosperity issues, they must perform Laghu Rudrabhishek Puja in Pune. 
What is the procedure for rudrabhishek puja in Pune? What are the benefits of rudrabhishek puja in Pune? Can we perform the puja at home or in the office? Which mantra is chanted during rudrabhishek puja? How much time and cost is taken by Pandit Ji? 
Book immediately pandit for Rudrabhishek Puja in Pune and get blessings of Lord Shiva on your family. 
Rudrabhishek Mantra
ॐ नम: शम्भवाय च मयोभवाय च नम: शंकराय च
मयस्कराय च नम: शिवाय च शिवतराय च ॥
ईशानः सर्वविद्यानामीश्व रः सर्वभूतानां ब्रह्माधिपतिर्ब्रह्मणोऽधिपति
ब्रह्मा शिवो मे अस्तु सदाशिवोय्‌ ॥
तत्पुरुषाय विद्महे महादेवाय धीमहि। तन्नो रुद्रः प्रचोदयात्॥
अघोरेभ्योथघोरेभ्यो घोरघोरतरेभ्यः सर्वेभ्यः सर्व सर्वेभ्यो नमस्ते अस्तु रुद्ररुपेभ्यः ॥
वामदेवाय नमो ज्येष्ठारय नमः श्रेष्ठारय नमो
रुद्राय नमः कालाय नम: कलविकरणाय नमो बलविकरणाय नमः
बलाय नमो बलप्रमथनाथाय नमः सर्वभूतदमनाय नमो मनोन्मनाय नमः ॥
सद्योजातं प्रपद्यामि सद्योजाताय वै नमो नमः ।
भवे भवे नाति भवे भवस्व मां भवोद्‌भवाय नमः ॥
नम: सायं नम: प्रातर्नमो रात्र्या नमो दिवा ।
भवाय च शर्वाय चाभाभ्यामकरं नम: ॥
यस्य नि:श्र्वसितं वेदा यो वेदेभ्योsखिलं जगत् ।
निर्ममे तमहं वन्दे विद्यातीर्थ महेश्वरम् ॥
त्र्यम्बकं यजामहे सुगन्धिं पुष्टिबर्धनम् उर्वारूकमिव बन्धनान् मृत्योर्मुक्षीय मा मृतात् ॥
सर्वो वै रुद्रास्तस्मै रुद्राय नमो अस्तु । पुरुषो वै रुद्र: सन्महो नमो नम: ॥
विश्वा भूतं भुवनं चित्रं बहुधा जातं जायामानं च यत् । सर्वो ह्येष रुद्रस्तस्मै रुद्राय नमो अस्तु ॥
Rudra Mantra
Om Namo bhagvate rudraya. (ॐ नमः भगवतेः रुद्राय )
Panchakshari Mantra
Om Namah Shivay (ॐ नमः शिवाय )
Panchamrit Offered To Lord Shiva
We all know that in the Rudrabhishek Puja in Pune, Panchamrit is offered to shiva linga. All the sacred liquid items combined and worship Lord Shiva with this mixture. The items are Milk, Honey, Water, Charnamrit, Ghee, Sugar, Flowers, Bel patra and Gangajal, a Kumkum Packet, A Packet of Incense Sticks, 25 Betel Nuts, Four Bouquets, 10 Coconuts, 1 Towel or 2 Yards of Fabric, 1 Bottle Paneer, 1 Packet of Turmeric Powder, 1 Packet of Sandalwood Paste, 1 Packet Camphor, 2 Garlands, 12 Bananas or five other varieties of fruits, Garlands, etc. 
How To Perform Rudrabhishek Puja In Pune
Pandit sets up the asanas for the Navagrahas, various gods and goddesses, Lord Shiva, and Goddess Parvati. before the Puja starts. Ganesh is worshipped, and the Lord's blessings are prayed for, to ensure Puja's success. The devotee also recited the Sankalp for the Puja's purposes.
A few global deities that are worshipped during pujas are Mother Earth, Ganesha, Goddess Lakshmi, Lord Brahma, Ganga Maa, Lord Surya, and Lord Agni. After the Puja is completed, the Shivling is put on the altar with arrangements made to catch the water that is released from the idol during Abhishek.
Finally, Pandits do aarti and offer the Lord special dishes. After obtaining Ganga Jal from the Abhishek, the Pandits offer it for consumption and sprinkle it on the devotees. All sicknesses and sins have been forgiven. People recite "Om Namah Shivaya" continuously during this Puja.
Benefits Of Rudrabhishek Puja In Pune
The devotees who seek the benefits of Rudrabhishek Puja in Pune will get the best results if they take the help of an expert through 99Pandit. Some of the advantages we will discuss in this article that will make your pandit selection process easier: 
Cost-Effectiveness – We offer the most competitive Rudrabhishek Puja pricing options available. You can quickly ask for an upfront cost estimate so that you can choose wisely.
Knowledgeable and Wise Pandits: During the Rudra Abhishek pooja, we will provide the best, most sincere, knowledgeable, and wise pandits. These pandits are the most respected and sought-after because of their command of Hindu scriptures.
First, to mitigate the negative impacts of the angry moon.

The second objective is to maximize the beneficial impacts of each nakshatra while minimizing its negative aspects.

Success in the classroom, at work, and in your career

Additionally, it protects life and gets rid of negativity.

It also shields followers from negative influences and potential risks.

I am strong physically, and I have a strong mind.

Financial issues are fixed.

The resolution of health-related concerns

Additionally, it fosters prosperity and solidarity.

Additionally, for long-lasting partnerships.

Additionally, it purges terrible karma.

It gives the power to overcome obstacles and acts as a defence against evil.

It is also possible to eliminate the negative effects of many doshas, including Rahu Dosha and Shrapit dosha, in one's horoscope.

Moreover, it encourages prosperity and harmony.
Book Pandit For Rudrabhishek Puja In Pune
For pleasing outcomes and the blessings of God in your home, you can use 99Pandit to make an online Pandit reservation for Rudrabhishek Puja in Pune. It also aids in understanding each ceremony and the significance of puja to perform the puja in Hindi. 
The Pandit for Rudrabhishek Puja in Pune has emerged as the most effective method for receiving Lord Shiva's direct blessings and leading a prosperous life with a sound mind, success, and freedom from negative effects.
One of the most essential techniques for driving evil out of one's life is pooja. The Vedic scriptures are also followed while doing this puja. The ritual enables the performer to fulfil all of their desires as well as obtain advantages like material wealth anywhere in the world. It can also be performed with a Brahman in front of a Shiva Linga in a temple or, if the person so chooses, in their own home.
To find and book a pandit for Rudrabhishek Puja in Pune, you must submit your basic information to 99Pandit.com. Your name, contact details (phone and email), the date, and the name of the puja are all included in the record.
The pandits at 99Pandit include individuals who possess moral integrity, education, and experience. The pandit for Rudrabhishek puja understands the importance of time and muhurta. With passion and wonder, he will perform it. Other things for puja, such as puja samagri, are also brought by Panditji in addition to leaves. You can unwind and feel stress-free by scheduling a puja.
Final Thoughts
The final thought regarding Rudrabhishek Puja in Pune helps the devotees to avail several benefits. This puja is celebrated throughout the whole year several times as per one's requirement. 99Pandit is the platform for booking pandits for rudrabhishek puja in Pune.
However, come to the website and get in touch with our representative for your religious needs. Our team will directly connect you with your desired pandit ji to execute the rudrabhishek puja in Pune. 
Celebrate the prosperous and delightful experience of Rudrabhishek puja in Pune.
Frequently Asked Questions
A.Yes, sometimes you can perform the rudrabhishek puja in Pune without having a pandit. You will be able to organize and execute the puja with or without the help of an expert.
A.Yes, definitely Rudrabhishek puja can be carried by unmarried girls, women, and men to get a good life partner, a healthy and happy life, wealth, and to mention a few.

A.The couples who cannot conceive a baby or have pregnancy issues, Rudrabhishek pooja using Dahi or curd is advised for those childless couples.
A.The right time to organize as per suggestion with Pandit Rudrabhishek puja can be done mainly on Mondays, the occasion of Mahashivratri or Shravan Somvaar, in the morning as well as evening.

A.The origin of Rudrabhishek puja is mentioned in the ancient Hindu scripture. The rudram portion of Yajurveda consists of the rudrabhishek puja origin.

A.Book an online pandit for rudrabhishek puja in Pune at 99Pandit at your home, office, or any other religious place.