Gangaur 2023: What Is Gangaur 2023 Vidhi, Cost, and Benefits?
Posted On:
March 9, 2023
Last Update On:
March 15, 2023
Book a pandit for Gangaur Festival 2023 in a single click
Verified Pandit For Puja At Your Doorstep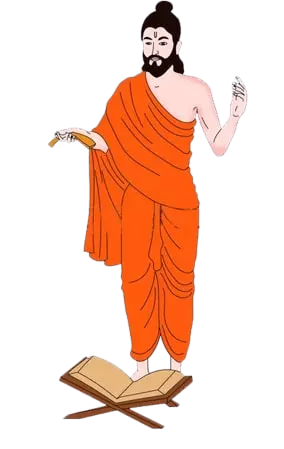 Gangaur 2023: Shubh Muharat 
Gangaur 2023: Here is the date and time for Gangaur muhurat and puja vidhi. This will help you to celebrate the festival and the women that are about to celebrate the festival of Gangaur. All of them can prepare from now to celebrate the Gangaur festival in the year of 2023 Gangaur puja. 
This festival starts on the third day of Chaitra Krishna Paksha and continues till the third day of Chaitra Shukla Paksha. On this day, girls and married women worship Lord Shiva, and Mata Parvati Ji, by making a gaur of clay. As we have told you before as well. Gangaur 2023 date is addressed below:
You can celebrate and perform Gangaur Puja on Friday, March 24, 2023. 
Above is the date and time to perform the puja that you are looking for. Though this will help you in multiple ways to celebrate the festival of Gangaur.
Now, this could be something new for you because the festival of Gangaur is celebrated in other parts of the country. Such as Madhya Pradesh also known as (MP) and Haryana as well. These are two other states that are celebrating the Gangaur festival except Rajasthan and Uttar Pradesh (UP). 
Puja Vidhi For Gangaur 2023
India is the only place in the world where there are a number of festivals and these are the things that make the country colourful. This is how Gangaur is one of the festivals celebrated in different parts of the country.
However, Gangaur is celebrated especially in Rajasthan by a community known as Marvadi. This is not something new that you will see people celebrating in Rajasthan but you will notice. The festival of Gangaur is celebrated in Uttar Pradesh (UP), Gujarat, and especially in Rajasthan. Gangaur has been celebrated for centuries since the existence of Hinduism God and Goddess. 
The festival of Gangaur is celebrated in both states of India Uttar Pradesh (UP) and Rajasthan. As we have explained to you in the above paragraph well. In Uttar Pradesh, the festival of Gangaur celebration continues for three days. 
On the other hand, the celebration of Gangaour in Rajasthan is celebrated for 16 days having Gangaur Festival.
If you are looking for any puja to be done 99Pandit will help you out with this. Or you can book a pandit for Gangaur puja that will help you perform the whole puja as you ask to do.  
The Gangaur Festival Celebration In Rajasthan And Uttar Pradesh
However, the roots of the Gangaur festival are in Rajasthan and Uttar Pradesh (UP). But the people in both states of India celebrate the festival of Gangaur in different ways. If we see the people in Uttar Pradesh they celebrate the festival of Gangaur for three days. On the same side in Rajasthan, they celebrate the festival of Gangaur for 16 days. 
So, in this festival of Gangaur married women and unmarried women, both worship Lord Shiva and his wife Goddess Parvati. A woman takes a couple of idols of God Shiva and Goddess Parvati Ji to worship them. 
The purpose of celebrating the festival of Gangaur Puja by unmarried women is to seek a meaningful relationship ahead. On the other side of the coin, married women wish for their husbands. And this process is done by worshipping the idols of the world's best couple Lord Shiva and Mata Parvati Ji. 
Both women married and unmarried get ready by wearing jewellery they like to wear on the day. Gangaur festival is celebrated by women for 16 days in Rajasthan. 
All The Samagri (items) For Gangaur Puja
This becomes foremost when it comes to the items 0r Samagri for Gangaur 2023 Puja. However, I would need to have all the items and the Samagri (items). That you can get it from anywhere and you can ask some experienced person for all those items from where to get them all. 
The best thing will be the one to ask pandit Ji for all those things. You can book an online pandit for Gangaur puja. 99Pandit is providing Pandit near me service for any of the pujas. 
Therefore, we have added all the items or the Samagri for Gangaur puja. All these items you would need to have when performing Gangaur puja. 
Samagri (items) For Gangaur Puja
Check out all the items whether you have all these items or not. 
Shiv Parvati Poster

Kalash, Laung Ilaichi

Haldi Ganth

Gangajal

Shringar

Diya

Panchmewa

Gud

Supari

Kumkum

Kalawa

Ashtagandha

Dhoop

Pooja Batti

Agarbatti

Wheat

Rice

Kapoor

Red Cloth

Honey

Chunri

Angocha Cloth For Shivji

Mehndi

Kajal Katha Book.
The festival of Gangaur is also known as Gauri Gangaur Puja. And the festival is a kind of worship to the Deity Durga. Which is performed exceptionally throughout the Ganpati Utsav geographic region. The puja is also led to fulfilling the wishes of one.
So, these are some of the things that you would have known about the Gangaur festival. Though, all the things become so important for all of us to know about all these festivals. All these are one of the foremost festivals that make us know about all the festivals in Hinduism. 
Thus, seeing all this and letting people know and helping them in all such things. 99Pandit is providing all the services of Hinduism related. We are a web-based service provider that will help you communicate and book an online pandit for Gangaur puja and other such festivals.
Book a pandit online to perform puja and other variants of puja that you are looking to perform for yourself. We will help you out in this to perform all the activities related to Hinduism. Book a pandit right away or any other service by 99Pandit to help yourself out with such sacred things. 
There is no bar at all to booking any of the services related to Hinduism. That you want and we will help you out in all the ways. So, things become so simple and easy for you all the time.    
Benefits of Gangaur Festival.
Gangaur festival to celebrate worshipping the Goddess Parvati pray for the husband's long and healthy life and to receive conjugal bliss.
Goddess Parvati gives a long, healthy, and prosperous life to devotees.
Worshipping Lord Shiva and Goddess Parvati together shower blessings on married couples.
The women of the community celebrate Gangaur with tremendous fervour and devotion, asking Goddess Parvati/Gauri to provide them marital bliss as well as a bountiful spring full of harvest.
Additionally, they implore the goddess to grant their family long lives and excellent health.
Unmarried girls can also perform the Gangaur puja and Vrat to get a good husband.
This Gangaur puja improves the relationship between families and couples.