Pandit for Ganesh Chaturthi Puja: Cost, Vidhi and Benefits
Posted On:
September 11, 2023
Last Update On:
September 11, 2023
Book a pandit for Ganesh Chaturthi Puja in a single click
Verified Pandit For Puja At Your Doorstep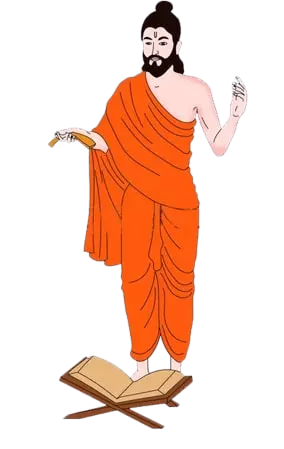 Ganesh Chaturthi Puja in India's most populated country Maharashtra is celebrated with full energy and joy. The festival is just around the corner and excitement can be seen clearly among the people. The other name of Ganesh Chaturthi is "Vinayak Chaturthi" which specifies the immense cultural and spiritual significance. 
The day of divine powers Ganesh Chaturthi is important for all Hindu families. In India, the states where Ganesh Chaturthi is celebrated with great pomp are Maharashtra, Gujarat, and West Bengal. 
This blog will give you every small detail about the Ganesh Chaturthi date, visarjan vidhi, cost of pandit, and benefits of celebrating Ganesh Chaturthi. Keep connected with the blog to explore more details about Ganesh Chaturthi and why Pandit for Ganesh Chaturthi Puja is necessary. 
We will also discuss the traditions that will make the festival enchanting with its glorious vibes. So before starting the article, just say "Ganpati Bappa Morya". 
Ganesh Chaturthi: A Festival Of Devotion
Ganesh Chaturthi comes once a year in September. This festival keeps a special place in the hearts of Hindus whenever they come together to celebrate Lord Ganesha's divine powers. Do you want to know when Ganesh Chaturthi will be celebrated in 2023? 
Well, Ganesh Chaturthi in 2023 falls on September 19th the shukla paksha of the Bhadrapad month which is celebrated as the birthday of Lord Ganesha. The Chaturthi will start at 12:39 PM on 18 September and will end on 19 September at 8:43 PM. 
To seek the blessings of Ganpati Bappa and worship him devotees are waiting eagerly for Ganesh Chaturthi Puja. Lord Ganesha blesses the devotees for wisdom, prosperity, and guidance to fight against obstacles. 
It's important to take note of the visarjan date so that you can say goodbye to the dear Lord Ganesha/Ganpati Bappa before the festivities get underway in a little while.
Significance Of Ganesh Chaturthi Puja
In Hindu Mythology, Ganesh chaturthi Puja has a special significance that is celebrated with great pomp and enthusiasm all over the world. Lord Ganesha is recognized for his wisdom, intellect, and remover of obstacles and he is worshipped by his followers before new beginnings. 
The great Maratha king Chhatrapati Shivaji Maharaj is thought to have started the celebration to foster a sense of solidarity and patriotism among his people. It is currently one of the most extensively observed festivals in India, bringing together individuals from many communities and backgrounds in a jubilant celebration.
Introspection and reflection are common during Ganesh Chaturthi as worshippers ask Lord Ganesha's blessings to get through their challenges and succeed in their endeavours. The festival represents the cycle of life and the value of adapting to change by serving as a reminder to welcome fresh starts and let go of the old.
Why is Ganesh Chaturthi Celebrated?
On the fourth day of the month of Bhadrapada, which typically falls between August and September, Ganesh Chaturthi puja is observed. Lord Ganesh's followers believe that he descended to earth on this holy day to bestow his blessings. 
One of the well-known festivals in India is Ganesh Chaturthi, which is observed for several additional reasons. According to common belief, everyone who approaches Lord Ganesh with a good heart will receive his benediction. People hold him to be the sole deity capable of removing all barriers. He is also known as "Vighna-Harta," "Sukha-Karta," the giver of fortune, and he aids in preventing natural disasters.
Materials For Ganesh Chaturthi Puja
Before welcoming Lord Ganesha to your home you need to prepare the puja items to worship him. Here is the list of items you have to collect for Ganesh Chaturthi Puja the idol of Lord Ganesha, Chandan / sandalwood paste, red flowers, incense sticks, durva/grass, modak or besan ladoo in sweets, fruits, chowki, red cloth for the place and at the end diya for aarti. 
Ganesh Chaturthi Puja Vidhi And Mantra
According to Hindu Culture, celebrating any puja or havan services requires a Brahmin meaning pandit/pujari/purohit or guruji. An integral part of the Ganesh chaturthi puja festival performing it with concentration and devotion. 
Invoking Lord Ganesha's presence, making prayers, and asking for his blessings are all part of the customary ceremonies. Due to the myth that Ganesha was born at the Madhyanha Kaal, the Ganesha Puja on Chaturthi is done during the Madhyanha or midday. The Madhyanha Ganesha Puja Muhurat is scheduled to start at 11:01 and end at 01:28.
Ganesh Chaturthi Puja Vidhi:
Get dressed in clean clothes, take a bath, and rise early.

Create a puja area by covering a chowki with red or yellow fabric and setting the idol there for the Ganesha Chaturthi Puja vidhi.

You should smear Ganga Jal on your forehead, ignite a diya, and apply a tilak.

Offer modaks or laddoos, yellow flowers, paan, supari (areca nut), laung (clove), five different dry fruit varieties, and vermillion (sindoor).

A lovely dupatta should be worn to cover the idol's head.

Use a variety of ornamental elements to decorate the puja area. 

Use the chant "Om Gan Ganpataye Namah" to begin the puja.

Chant the Ganesh Aarti, the Ganesh Stotram, and the Bindayak Katha.

Perform bhajans and kirtan these days.
If you can't bring Lord Ganesha home, you can still pray by going to a temple and giving the Lord laddoos and durva.
In homes and temples, the Ganesh Puja mantra resonates, infusing the space with spirituality and devotion. The following are some of the Ganesh Chaturthi Puja mantras: 
Aum Gan Ganpataye Namah
And with Om Ekadantaya Vidmahe
Vasundhara Mahakaya 
Families and communities gather during this time to participate in holy rituals. 
One of the critical things to remember when celebrating Ganesh Chaturthi is to avoid looking at the moon because it will inevitably cause Mithya Dosha, especially in the days leading up to the festival.
Sweets Prepare For Ganesh Chaturthi Puja
Ganesh Chaturthi is no different from other festivals in that food plays a significant role. During this period, a variety of delectable delicacies are cooked, with each region having its distinctive specialities. During the occasion, modak, a sweet dumpling made with jaggery and coconut, is a must-have item because it is thought to be Lord Ganesha's favourite.
Other well-liked foods include laddoos of different varieties, ukadiche modak, steamed modak, karanji, and puran poli, a sweet flatbread. Before being served to family and friends, these delicacies are cooked with great love and dedication and dedicated to Lord Ganesha.
Ganesh Chaturthi Puja Celebration In States
In many regions of India, Ganesh Chaturthi puja is celebrated with great fervour, and each area has its distinct traditions and rituals. The following are some of the most well-known occasions:
Mumbai: Mumbai is renowned for hosting elaborate Ganesh Chaturthi festivities. Millions of devotees flock to observe the processions and take part in the celebrations, which are highlighted by the erection of gigantic idols in public pandals.
Pune: The Ganesh Chaturthi festivities are similarly colourful and lavish in Pune. The city is home to some of the most expertly carved idols, and traditional music and dance performances accompany the processions through the streets.
Hyderabad: Ganesh Chaturthi is a holiday that is lavishly celebrated in Hyderabad. The city is well-known for its towering Ganesh idol, Khairatabad Ganesh, which annually draws tens of thousands of devotees.
Bengaluru: The 'Bengaluru Ganesh Utsav' of Basavanagudi is the first name that comes to mind when we discuss Ganesha celebrations in Bengaluru. The city's longest-running Ganesha celebration pandal, this one is a marathon event.
These are just a handful of the numerous and magnificent Ganesh Chaturthi events that are held all over India. Regardless of their social or religious backgrounds, the celebration draws people together to celebrate the spirit of comradery, devotion, and joy.
Cost And Benefit Of Ganesh Chaturthi Puja
The best place to book Pandit for Ganesh chaturthi puja is 99Pandit.  The right pandit knows all the mantras that are recited during Ganesh chaturthi puja. Many devotees believe that we provide flexible services with certified pandits from vedic schools. 
Ganesh chaturthi puja cost from 99Pandit relies between INR 2500/- to 10000/-. There is no need to pay any advance amount for the services. These charges include pandit dakshina and puja materials brought by Pandit Ji. 
Apart from this Ganesh Chaturthi Puja also gives many benefits to those who bring Ganpati bappa to their home. While we are discussing some benefits over here:
Ganesha worship gives success in both one's personal and professional life.

Ganesha is also revered for his intellect and knowledge.

First worshipping Ganesha ensures that the area and the devotees' minds are cleansed.

Ganesha is a Vighanaharta, a person who avoids all the problems, stumbling blocks, and challenges in life.

helps the worshippers maintain control over the Rajas and Tamas Gunas.
Pandit For Ganesh Chaturthi Puja
With 99Pandit, one of the trustworthy platforms and one-way solutions for vedic services, you may book a Pandit online for Ganesh Chaturthi puja as well as other Hindu rituals. Our easy one-stop service offers the most excellent Pandit for Ganesh Chaturthi Puja service with licensed experts. It also assists with all facets of Hindu religious rites.
You can engage a pandit online to perform a Ganesh Chaturthi puja because the festival is a significant element of Hindu ritual. Lord Ganesha, the deity of Siddhi, Buddhi, and Vidya, is appeased by Ganesh puja.
By submitting your contact information and the date of the puja, you may reserve a pandit for the Ganesh Chaturthi celebration at 99Pandit.
During the Ganesh celebration, the idols are traditionally kept at home for at least 11 days before being immersed in water during a colourful and uplifting parade.
Customers are happy with 99Pandit's hassle-free puja services from beginning to end. When you make an online pandit reservation for the Ganesh Chaturthi puja, our team will send an experienced North Indian pandit.
The procedures outlined by Vedic tradition are followed for performing puja. The equipment and items required for the puja will also be provided by us. You must, however, have Panchamrit, chocolates, and other Prasad items on hand.
Please prepare the Lord's idol, the flowers, and the leaves so that Pandit Ji can see them.
Final Thought
On Ganesh Chaturthi, people can celebrate the birth of Lord Ganesha, and his wisdom, and ask for his blessings. Let's take the spirit of dedication, rituals, and eco-awareness throughout the year as we get ready for the Ganesha visarjan, shouting "Ganpati Bappa Morya" with all our might, and say goodbye. 
99Pandit encourages you to make the Ganesh Chaturthi celebrations in 2023 meaningful and sustainable. Offer prasad and other puja-related foods like modak and ladoos that you have made at home. Offer the coconut, fruits, and other foods you brought just for Ganesha.
At the altar, burn camphor and chant Ganesha hymns. Ask Lord Ganesha's blessings. Give the prasad to the guests and family members. Keep performing puja in the morning and evening until you decide to continue worshipping the idol after Ganesh Chaturthi. You can complete the last puja and send Lord Ganesh farewell on the day of Visarjan in hopes that he will visit your house again the following year.
Frequently Asked Questions
A.Ganesh chaturthi celebration could last for ten to fifteen days of devotion where our surroundings are filled with rituals, prayers, and festive spirits. The grand level celebrations for Ganesh chaturthi puja bind the people together to get wisdom and blessings.
A.According to common belief, everyone who approaches Lord Ganesh with a good heart will receive his benediction. People hold him to be the sole deity capable of removing all barriers.

A.With 99Pandit, one of the trustworthy platforms and one-way solutions for vedic services, you may book a Pandit online for Ganesh Chaturthi puja as well as other Hindu rituals.
A.The 'Bengaluru Ganesh Utsav' of Basavanagudi is the first name that comes to mind when we discuss Ganesha celebrations in Bengaluru.

A.Well, Ganesh chaturthi falls on September 19th the shukla paksha of the Bhadrapad month which is celebrated as the birthday of Lord Ganesha.