Namkaran Puja
100% FREE CONSULTATION WITH PANDIT JI
10 digits mobile number required
Sending SMS..Wait few Seconds.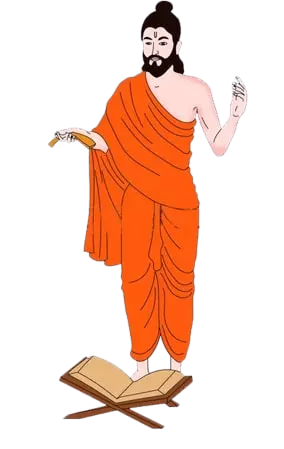 Namkaran Pooja or name ceremony is done is our tradition to give a name to a baby child after twelve days when he/she come to this world. The meaning of the word "Namkaran" is Nam= "make" and karan= "effect"
The Father of the child writes the chosen name into spread rice in a bronze thali (plate) with a gold stick. However, the father tells the name four times in the right ear of the baby while chanting the name of God during that process.
This is how the naming ceremony is important for Hindu families. This is also to celebrate the arrival of a new family member in the family. Giving a sense of family unity and acceptance will help the family to develop a bond with the child.
Booking Process
Please, provide us with basic information about you -
Your Name:
Mobile Number :-
Email Address :-
Puja Name:
Date:
City and State:
Users can pay the amount after completion of the Puja using any method as you convince. As the users proceed further with asked information, all the booking details will be provided through mail and message between you and the Pandit Ji.
For the household things, it depends on you and the Pandit Ji, whatever, the option you choose the amount will be increase and decrease.
To make everything easy for you, please feel free to contact us.
Call us on 8005663275 or WhatsApp on 8005663275 for more details.
Vedic Puja Ceremony | One-Stop solution | Truly Hassle-Free