Pooja For Delayed Marriage: A Comprehensive Guide
Posted On:
May 8, 2023
Last Update On:
May 8, 2023
Book a pandit for Pooja For Delayed Marriage in a single click
Verified Pandit For Puja At Your Doorstep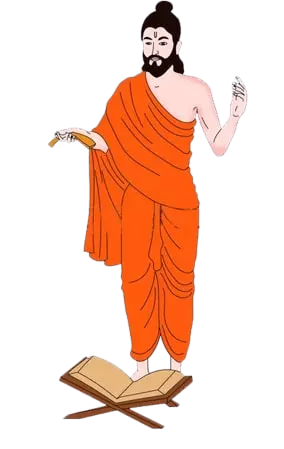 If you are looking for the Pooja for Delayed Marriage then you are right. We have expert astrologers and pandits available who have years of experience and knowledge to solve any kind of problem related to marriage. 
Nobody enjoys waiting to be married, especially if they truly want to. Even though the majority of you members of the "so-called modern generation" may not be concerned about a brief delay in marriage, it is unrealistic to assume that our parents would feel the same way. So, now is the time when astrological cures for marriage delay in 2023 can assist you.  
For some people, getting married is the fulfillment of a childhood goal. These people had everything planned out, including the wedding venue, the gown, and even the food. However, one cannot choose in advance who they would get married to, and this is fair. Although over time one might discover someone to add to their "sorted" list, this is again not guaranteed.
And even while one might eventually find someone to add to their "sorted" list, not everyone is fortunate in love and relationships. Hey, that doesn't mean we don't deserve to fulfil our fantasies and get married lavishly. 
Having delays in marriage is not your fault. According to our astrologers, there are specific Kundli combinations that could delay marriage. However, by using a few straightforward remedies for delayed marriage, the negative effects of these combinations can be avoided. Here are 22 solutions that will enable anyone to avoid a marriage delay in 2023 
Along with the remedies, the best thing you can do is consult a pandit and perform pooja for delayed marriage. There are many poojas for delayed marriage you can perform with the consultation of an expert. 
The most preferable pooja for delayed marriage is advised to perform for Lord Shiva and Goddess Parvati. Gauri Shankar and mangala gauri pooja could be the best pooja for delayed marriage. 
Why Delay In Marriage Happens?
Hinduism holds that a person's marriage time is predetermined or destiny and that we, as humans, have no control over the length of the engagement. It is not entirely accurate, though, because Vedic Astrology offers remedies to lessen the effect and can be used to analyze a person's chart to determine why a marriage is taking longer than expected.  According to traditional astrology, the 7th house from the 5th of a person's birth chart plays a crucial role in determining when his or her children will get married.
If the planets that rule the 7th house are located in the 8th or 12th house of the birth chart, they produce "doshas" like Mangal doshas. An experienced astrologer also evaluates the couple in delayed marriage as two of the five astrological factors that influence marriage. Marriage is associated with the elements of fire and air, and a successful marriage depends on the timely union of these two components in just the right proportions.
Delay in marriage due to planets
Saturn, a sluggish planet, is known to cause delays in our efforts. It is thought to be a significant factor in the postponement of marriage if it has any connection to the aspect of the seventh house or conjugates.

Delay in marriage is caused by weak Venus and Jupiter.

Saturn and a combination of unfavourable planets

having mixed effects from Saturn and Mars

The seventh house is unoccupied and has no planets in it.

Ascendants ought to be free from negative influences.

Birth Rashis don't get along.

Rahu's conjunction with the Sun and Moon

Vipat, Pratayak, and Nidhan are departing Mahadasha

Rahu or Ketu shouldn't have any aspects with the 7th Lord or House.

In a horoscope, the 7th Lord shouldn't be in the 6th, 8th, or 12th houses.

Mars and Venus are together in the 7th house.
The age range of 18 to 24 is the typical range for marriage. But there are times when parents struggle to match their child with the ideal life partner. Despite numerous discussions, no communication seems to be effective. In that scenario, delaying the marriage is encouraged, and it is suggested that the person wear yellow clothing.  
Most people between the ages of 25 and 30 are concerned about their marriage. They ought to make an effort to dress in yellow every Thursday. Every Monday morning, they had to endeavour to offer milk to Shivling while reciting the mantra "Om ParvatiPataye Namah." People are mainly concerned about their marriages after this age difference. To a considerable extent, advice and proper consultation from an experienced astrologer will help in obtaining a solution for delayed marriage.
Pooja For Delayed Marriage
If you want to know which pooja is suitable for marriage, though? Then, we advise that everything hinges on a careful evaluation of your horoscope. For a customized puja, a comprehensive interpretation of your birth chart along with the planetary motions is required. 
Here, we offer a list of specific poojas for marriage delay that will enable you to be married on schedule and without any obstacles. 
Mangala Gauri puja

Swayamvara Parvathi homam

A marriage puja with Katyayani Mata.

Subramanya marriage pooja

Lakshmi Narayana marriage pooja

Shiv puja for a romantic union

Puja at the Thirumanancheri temple for marriage
Pooja for delayed marriage lessens the detrimental effects of the malevolent planets and their interaction, which either delay or obstruct a marriage. Additionally, it will lessen doshas, or planetary transit, delaying marriage and blessing people with happy marriages. You can also use it to discover a partner who is a good fit for you.
Lack of the chosen husband or an unmatched kundli are two common causes of marriage delays. Your time of marriage and the outcome of your union are influenced by the planets. Finding the right spouse can be helped by worshipping the goddess Parvati in a puja for early marriage, and marital problems can be helped by performing a puja for the goddess.
1. Mangala Gauri Pooja For Delayed Marriage
Lack of the chosen husband or an unmatched kundli are two common causes of marriage delays. Your time of marriage and the outcome of your union are influenced by the planets. 
Objective: To ask Maa Gauri's blessings to strengthen your Lagna Yog, settle the problems that are delaying your marriage, and enjoy a happy life after marriage. 
Puja for bolstering Lagna Yog. People who want to get married but are experiencing needless delays should perform this puja. Finding the perfect partner and having a happy and prosperous marriage are made possible with the aid of Mangal Gauri Puja. Finding the perfect spouse and resolving marriage-related issues can both be aided by worshipping the goddess Parvati in a Puja for early marriage in your married life.
Benefits of mangala gauri pooja
favours unmarried women who have good husbands

reduces the negative impacts of the planets

Lord bless the devotees with a happy marital life and happiness between the couple

eliminates barriers that are delaying marriage
This pooja for delayed marriage can help the male and female to remove hurdles coming in the path of their marriage.
2. Swayamvara Parvathi Homam
For those who struggle to locate a suitable wife or husband, there is the Swayamvara Parvathi Homam. Also suitable for those whose wedding is becoming delayed or postponed.
The Goddess Parvathi, who is the manifestation of the power Shakti, is honoured by this homam. Due to the difficulties and hurdles in a person's horoscope, finding a life partner can be a challenging and time-consuming task.
Those who have trouble finding a suitable bride or groom can do this at home. Also suitable for those whose wedding is being delayed or postponed. This homam will also assist in resolving issues in marital partnerships. It will keep the family together and calm.
Benefits of Swayamvara Parvathi Homam
All obstacles to the marriage are removed by performing the Swayamvara Parvathi homam.

The couples' bond will be strengthened and any misunderstandings will be resolved by this homam.

Additionally, it eliminates any unfavourable birthtime influences that might prevent a couple from getting married.

This Homam will help one discover their ideal life partner.

By performing this Homam, the delay in marriage will be eliminated.

For several reasons, it aids in bringing separated spouses back together.

After marriage, a couple's lives remain harmonious. 

The birthing process will be made easier.

The Homam assists in resolving miscommunications between husband and wife, resulting in a happy marriage.

You are fortunate to lead a fulfilling and rich life. 

You begin to develop a deep connection with your spouse.

Additionally, this homam is performed to have good offspring.

A better understanding and affection for marital couples will come from those who are already married.
How to perform swayamvara parvathi homam
The number of mantras that must be chanted is 108/1008 or multiples of 108 sankhyan.
Homa Sankalp Parvati. Give the word homa a precise pronunciation. Parvati Homa Pooja Mrityunjaya Jap and Lord Ganesha Puja Kalasha sthaapane Homam to Parvati Swayamvara Maha Mrityunjaya Vitrane Bhojana Poornahuti Prasad with the blessings of Lord Mahabaleshwar Gokarna
Mantra for Delayed Marriage for Girls
"Om Namo Bhagavate Rukmini Vallabhaya Swaha"
Mantra for Delayed Marriage for Boys
"Patni Manorama Dehi Manovaratanusarinim "
Tarini Durgsansarsagrasaya Kulodbhawam
Why Pooja For Delayed Marriage Is Required
Everybody needs a lifelong partner or friend with whom they can share meaningful conversations, have fun, and devote a lot of love, care, and devotion. Following this philosophy, marriage grants a license or a legally recognized permanent bond with a special someone. Our learned experts conduct Puja For Marriage to attract all favourable aspects of marriage. 
Our early marriage puja aids in eliminating the harmful effects of unfavourable astrological alignments that delay marriage or present problems in one's life. For example, Gauri Shankar Puja is performed to enlist Lord Shiva and Mata Parvati's grace.
Numerous other types of marriage puja, including Mangalya puja, Maa Katyayani Puja, Ganesh Puja, and Gandharva puja, are carried out to clear the way for marriages that have been hampered by issues relating to solar system celestial bodies and their effects on your chances of finding a spouse.
Benefits Of Marriage Puja
Pooja for delayed marriage removes some doshas that are preventing a person from getting married. The planet Venus, the natural lord of marriage and relationships, is strengthened by marriage puja.
lessens the negative effects of Mars' Manglik Dosha, which is a planet with functionally negative energy. to control the ill energy of Saturn, Rahu, and Ketu, which can lead to delays and challenges. Early marriage is more likely due to the influence of the Lord of the Seventh House of Marriage.
Finding a compatible everlasting spouse with the help of the marriage puja. Grants the natives a happy and fulfilling marriage when they are married. Eliminates any dosha that has formed negatively as a result of a recent planetary transit or an unfavourable transit in a person's horoscope.
Astrological Remedies For Delayed Marriage
As per astrologers if you are not going to perform pooja for delayed marriage, you can have some remedies to perform to remove the obstacles coming in marriage. However, the bad effects and wrong planetary position can cause various problems in marriage.
There are some simple remedies you can perform to eliminate the issues of delayed marriage. We are going to list here all the remedies that will help to overcome the delays in marriage in 2023.
Use haldi in your diet and bath
No point in figuring out why you should adhere to this astrological treatment for a postponed marriage. Astrologers advise those who wish to get married to consume more haldi milk, chana daal, turmeric parathas, dal, etc. Using haldi in your bath water can give you the benefit. After taking a bath, apply saffron and haldi tilak. 
Worship goddess Durga
If a girl's marriage is delayed because of Rahu dosh in her Kundli, it is crucial to devote more time to worshipping Goddess Durga. This will hasten the process of finding a groom. 
Fasting for 16 consecutive Mondays
Fasting for 16 consecutive Mondays is another treatment for girls' marriage delays. Jalabhisek must also be offered to the Shivling. When you worship Shiva, if at all possible, attempt to dress something like the goddess Paravati. 
Chant gauri shankar mantra
The Gauri Shankar Mantra, which goes like this: " हे गौरी शंकर अर्धागिंनी यथा त्वं शंकर प्रिया, तथा माम कुरू कल्याणी कान्त कान्ता सुदुर्लभम्," must be spoken by girls who are of marriageable age in order to assist them find their spouses early. 
Use lock and keys
This is a simple fix that anyone who is having trouble getting married can do. Simply purchase a lock and tuck the keys under your pillow. Keep these keys and this lock overnight at a busy junction. Keep the keys and make your first move. Make sure not to turn around. 
Chant Shiva and Parvati verse
Try reading the passages from Ramcharitmanas' Bal Kand that are related to the marriage of Shiva and Paravati if you want to get married young. To achieve the intended results, this must be done daily. 
Plant banyan tree
For early marriage, individuals between the ages of 31 and 35 must plant a Banyan tree outside their residence. Try to avoid salt on Thursdays if you can. Maintain an image of Lord Vishnu in your line of sight and recite the mantra "Om Brim brihaspataye namah" three times each day.
Wear yellow clothes
On Thursday, those between the ages of 25 and 30 must wear yellow attire. Monday is a day for Lord Shiva worship. 
Light pancha deepa
The next solution to the marriage delay is to do Panchdeep. Under the neem tree with the Lord Ganpati idol positioned beneath it, the native must burn five earthen lamps with oil. While you pray to the Lord, keep the idol in place. 
Final Thought
Choosing a suitable Purohit in the desired language is easier with the aid of 99Pandit. Plans are established for the Puja Samagri ceremony and any other venue requirements. 
Pandit/Purohit services are provided by Veda scholars who are fluent in their languages, including English, Hindi, Telugu, Marathi, Tamil, and others.
With a knowledgeable team, you won't have to worry about making your Pooja arrangements. They'll assist you in gathering the necessary ingredients. You might need a few essentials at home. A checklist will be provided for the same. 
Frequently Asked Question
A. Swayamvara means "finding the suitor by oneself" in Sanskrit. She was set on only getting married to Lord Shiva. Shiva was in a deep state of concentration, so she undertook enormous penance to win his love. She was wed to the notion that the only one who could pursue her and hold her hand was Lord Shiva. The Mantra was given to Goddess Parvati by Maharshi Durvasa, according to the Puranas.

A. Swayamvara Parvathi is the bridal incarnation of Goddess Parvathi Mata. She is the wife of Lord Shiva and the sister of Lord Maha Vishnu. Because it symbolizes Devi Parvathi's unwavering desire to wed Lord Shiva, the Swayam vara Parvathi shape is distinctive.

A. The early marriage puja aids in eliminating the harmful effects of unfavourable astrological alignments that delay marriage or present problems in one's life. Our learned experts conduct Puja For Marriage to attract all favourable aspects of marriage.

A. The Gauri Shankar Mantra, which goes like this: " हे गौरी शंकर अर्धागिंनी यथा त्वं शंकर प्रिया, तथा माम कुरू कल्याणी कान्त कान्ता सुदुर्लभम्," must be spoken by girls who are of marriageable age in order to assist them find their spouses early.