Guruthi Pooja Chottanikkara Temple Timings, Vidhi, And Cost?
Posted On:
February 26, 2023
Last Update On:
March 2, 2023
Book a pandit for Guruthi Pooja at Chottanikkara Temple in a single click
Verified Pandit For Puja At Your Doorstep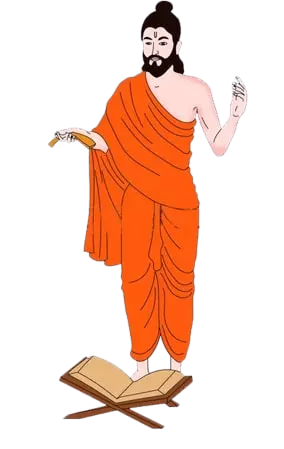 Guruthi Pooja at Chottanikkara Temple is the method of worshiping several forms of Goddess shakti like Goddess Bhadrakali and Goddess Rajrajeshwari devi. What do you mean by Guruthi Pooja Chottanikkara Temple and why is it necessary to perform the Guruthi pooja at Chottanikkara Temple?
This Guruthi Pooja at Chottanikkara Temple is highly recommended as it is an effective and powerful ceremony that helps to remove all obstacles and evil spirits from the person's life. The Guruthi Pooja at Chottanikkara Temple is advised to perform at night in the temple on the north side under Pala Maram (tree).
A guruthi is offered to the Goddess during a Guruthi Pooja at Chottanikkara Temple. It symbolizes blood, and blood is a symbol of vitality. So, the guruthi pooja is where you give the Goddess your life force. 
A person with a weak intellect or someone who has been subdued by other subtle forces or badha will begin to lose control over their personality at that point as a result of the charged environment. Only some badas can be deleted. All badas cannot. According to each unique case.
Guruthi Pooja At Chottanikkara Temple
Evil spirits are exorcized by Guruthi Pooja. It is made from a mixture of lime and turmeric that mimics blood. It is made available to Bhadrakali so they can obtain their prized goals. This Pooja must be performed with a minimum of 3 and a maximum of 12 vessels. Following consumption, believers take the liquid home and bury it inside the house's four corners to fight off evil spirits.
The lucky days are Tuesday or Friday. These two days will have a lot of people. This Pooja requires advanced reservations. Chottanikkara Temple Guruthi Pooja is believed to be performed and suggested to be present at the temple on Friday to help devotees to relief from all forms of mental illness.
The goddess Bhagwati is worshiped at the Chottanikkara Bhagavathy Temple in Ernakulam in three different guises: in the morning as Goddess Saraswathi, in the middle of the day as goddess Lakshmi as well as Goddess Durga in the evening. 
The temple, which is thought to be 1500 years old, is credited to the woodland inhabitant Kannappan. It is thought that the Goddess is swayambhu, or "Self-revealed." This temple is well known for treating a variety of illnesses. 
According to popular belief, worshiping Bhagavathi for 41 days will cure any illness. Even the terrible disease leprosy is thought to have been cured by this revered shrine. Additionally, individuals from other locations travel to this temple to seek Chottanikkara Bhagavathy's blessings to improve their life.
Below is the list of puja names with the ticket or Guruthi Pooja Cost as per the devotee's requirement given by the temple authorities. 
Valiya Guruthy (12 Vessel) – Rs. 25000
Valiya Guruthy (7 Vessel) – Rs. 18500
Valiya Guruthy (5 Vessel) – Rs. 16000
Valiya Guruthy (3 Vessel) – Rs. 11000
History And Timing Of Chottanikkara Temple
Kerala's Chottanikkara Temple is close to Kochi. Here, the goddess Lakshmi is revered. Bhagavathy is another name for the Goddess. The statue measures 4 to 5 feet tall. She possesses four arms. The disc is cradled in the upper right arm. The conch is carried by the upper left arm. The lower left arm is in an Abhaya pose, which indicates courage, while the lower right hand is in a blessing position.
The Chottanikkara Temple is one of Kerala's oldest temples. The temple is mentioned in several legends.
The revered Bhogacharya sacrificed animals to the Goddess.

Legend has it that revered saints would worship the Rudraksha Sila. These saints included Adi Shankaracharya, Vilwamangalam Swamiyar, Kakkasseri Bhattathiri, and Chemmangattu Bhattathiri.

The deity is thought to have been transported here from Kollur, Karnataka's Mookambika Temple.

Additionally, it is thought that during dawn worship, the goddess Mookambika Saraswati is present at the temple. She stays until 7 am at the temple. This is the rationale behind the Goddess' late-night adoration at Mookambika Temple. Given that she is present in the Chottanikkara Devi Temple when worship is being performed.

Another story, also known as swayambhu, claims that the original god of the Goddess was a self-born being.

The original idol is made of laterite and has a different form. This has a red color to it.
Temple timing: 4 AM to 12 PM, 4 PM to 8:45 PM
Prasad's timing: 1 PM to 3 PM
Guruthi Pooja at Temple: 8:45 PM to 9:30 PM
Dress code: Men (Dhoti), Women (Saree)
Time taken for darshan: 2 hours
Entry fee: Free, no special darshan available
Rituals Performed For Guruthi Pooja At Chottanikkara Temple
In Chottanikkara temple known for it, Guruthi Pooja is performed. Priests from the temple carry it out. It lasts about an hour and includes peedham, banana plants, and pala trees. For the puja, a unique 64-cornered frame is built utilizing banana plants. Puja music is performed with the traditional Keralan drum known as the Chenda.
On the 64 cornered plantain frames, the procedure calls for the application of tharpana of guruthi, a concoction of turmeric, slaked lime, and other pooja materials. During the Guruthi Pooja at Chottanikkara Temple, gandhakam is sprinkled on the flames to fend off evil spirits.
At the temple, Chottanikkara Devi (Melekavu Bhagavathi) is worshiped in three different guises: in the morning, as Mahasaraswati, dressed in white; in the midday, as Mahalakshmi, dressed in crimson; and in the evening, as Mahaparvati, dressed in blue. 
In this temple, worshippers used to chant "Amme Narayana, Devi Narayana, Lakshmi Narayana, Bhadre Narayana." It is thought that Bhadrakali, in her ferocious or Ugra form, is the goddess referred to as "Keezhkkaavu Bhagavathi." Bhadrakali, a manifestation of mother Kali, is said to have emerged from Lord Shiva's third eye to kill the demon king Darika.
Guruthi Pooja benefits At Chottanikkara Temple
The Guruthi Pooja at Chottanikkara Temple is used to alleviate troubles with wealth, career, husband-wife relationships, infertility, miscarriage, pregnancy, sadness, anxiety, fear, and other family-related issues.
The Guruthi Pooja is performed at Chottanikkara Temple to get relief from Mental illness.

Performing this Guruthi Pooja at Chottanikkara Temple in the Kerala temple will help you to get rid of Evil Spirits.

Guruthi Pooja at Chottanikkara Temple blessed the devotee with positive energy.

For people who suffer from Black magic, this Guruthi Pooja at Chottanikkara Temple is beneficial for them.

Good health can be achieved by this puja.
How To Reach The Chottanikkara Temple: By Road, Rail, And Air
The devotees can reach the Chottanikkara temple from any part of the world by road, rail, and air. In different ways, it takes different times as convenient. 
By Road: The Ernakulam KSRTC bus stop is 20 miles from the temple. It is about 22 kilometers from the private bus stop in Kaloor. The Chottanikkara Temple is easily accessible by road. There are luxurious Volvo buses that connect the temple to many cities, including Chennai, Bangalore, Trivandrum, Hyderabad, and Mumbai.
By Train: The Thrupoonithura railway station is the one closest to the shrine. The distance to the temple is 4 kilometers. The distance from Ernakulam South and North Railway Station to the temple is 18 kilometers. The city is connected to other cities in the nation via the junction known as Ernakulam. From the railway stations, auto-rickshaws and private cars are available to take you right to the shrine. Starting at 4:00 am and running until 10:00 pm, trains are accessible all day long.
By Air: 38 kilometers separate the temple from the Cochin airport. The other airports in India, Singapore, and the Gulf countries are all easily accessible from this international airport.
Frequently Asked Question
A.
. Yes, to perform Guruthi pooja at Chottanikkara temple the dress code for men should be in Dhoti with Angavastram (no upper clothing) and for the Women, the dress allowed only is sarees, salwar kameez only. Pants, Jeans, shirts, T-shirts, and skirts are not allowed.

A.
. Every day between 8:45 and 9 PM, the Valiya guruthi pooja is done. Divine hymns are chanted as part of the ritual, which also includes giving the Goddess Devi twelve pots of Guruthi (a mixture of lime and turmeric that becomes the color of blood).

A.
It is used to ease worries about one's health, marriage, infertility, miscarriage, pregnancy, depressive disorders, anxiety, and fear, as well as problems with money, a job, husband-wife problems, and other family-related issues.
A.
To honor the Goddess Durga during the Guruthi pooja the main item Guruthi is prepared using the water of the temple well, Jagger, turmeric powder, chunnambu, and banana. After offering the guruthi to the Goddess, it is later distributed to the devotees.

A.
One of Kerala's most well-known temples is Chottanikkara Temple, to which thousands of individuals with mental health issues travel to receive treatment. 8 kilometers separate this temple from Thripoonithura as it is today (which is a suburb of Kochi or Ernakulam). Here, there are two primary temples.