Hindi Pandit In Kolkata: Cost, Vidhi, And Benefits
Posted On:
June 28, 2023
Last Update On:
June 28, 2023
Book a pandit for any Puja in Kolkata in a single click
Verified Pandit For Puja At Your Doorstep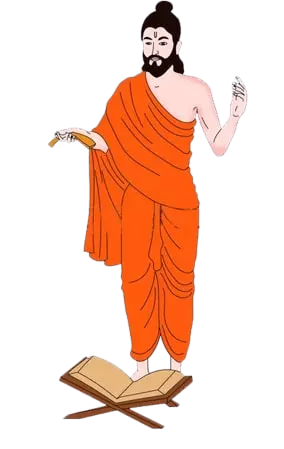 Hindi Pandit in Kolkata through 99Pandit is one of the most reliable and effective services that you can have. The pandit is the professional and expert to guide people in spiritual & religious things. They are the ones who especially during pujas, weddings, and ceremonies perform the entire process to recite hymns, Vedas and Upanishads.
According to Hindu culture and ritual, the pandit is the most important element of any puja service. Hindi Pandit in Kolkata will assist you through the whole process of puja from start to finish. Are you looking for a Hindi Pandit in Kolkata? If it is like that, you have chosen the right option. We are the ones who can assist you in finding a Hindi Pandit in Kolkata whenever it is most convenient for you. 
Any type of Hindu ceremony can be carried out by our skilled vedic pandits. Our pandits are knowledgeable, trained workers who are adept at carrying out Hindu rituals with the necessary puja supplies at a fair price.
We at "99Pandit" are one of the top leading portals for offering puja activities to people who want them. We have Astrologers, Vedic Pandits, Gurus ji's, and Pujaris, among others, on the website who are looking to have a religious service with an estimate. 
Among the many different types of pandits we offer are Hindi pandits in Kolkata, English pandits, Marathi Pandits, Tamil Pandits, Bengali Pandits, Kannada Pandits, Gujarati Pandits, North Indian Pandits, etc.
Hindi Pandit In Kolkata | Hindi Priest In Kolkata
Are you seeking a Hindi Pandit in Kolkata for the homam and puja? We at 99Pandit provide North Hindi Pandits in Kolkata or close by. You can take advantage of the many deals from 99Pandit for the pujas in several languages at a reasonable cost. Depending on your needs, our knowledgeable pandits will travel to your area to perform the pooja or homam with the appropriate puja supplies. 
Need a Hindi pandit in Kolkata?
Through 99Pandit, make a reservation for the Hindi Pandit in Kolkata. The pandits will bring the necessary puja materials. All of the pandits have a wealth of knowledge, are highly talented, and attended Vedic Colleges.
The entire process of booking a hindi pandit in Kolkata by 99Pandit becomes more flexible when it has a single button to do "Book a Pandit" on the website. 
It is crucial to recognize that Purohits are required for many Bengali celebrations, festivals, and other occasions. 99Pandit is a one-stop shop in Kolkata for all of your pandit needs. 
Our 99Pandit has made it simple for customers to select the best and the correct person at their convenience in response to the rising demand for these knowledgeable Purohits. The Pandits who have registered on our platform are skilled and have a wealth of expertise executing elaborate ceremonies like elaborate weddings, Annaprashanam, Aksharabhyasa, Gruhapravesham, Satyanarayana Pooja, and much more. 
Hindi Pandit In Kolkata With 99Pandit
We are a group of experts who always associate clients with the right pandit and pandit with users for their requirements. Hindi Pandit in Kolkata with 99Pandit is always available to help the devotees to organize any kind of puja at their Home, Temple, or Business.
Our hindi pandit in Kolkata always recites the right hymns and mantras and for some people who do not understand the mantras, translate them into their native language. The most important feature of 99Pandit is its provided pandit who can perform the puja in clients' preferred language. 
You can find Hindi pandits in Kolkata in nearby locations whenever you require. Our Hindi pandits have undergone thorough training in North Indian traditions, Vedic scriptures, and the techniques to conduct Pujas, Homas, Pariharas, Rites & Rituals, Shodasha Samskaras, Panchayat, and other religious events.
We offer a wide range of Hindi Pandit and Purohit services, including astrology services like finding the appropriate Shubh Mahurats (muhurat) to conduct ceremonies like Naamkaran, Annaprashan, Bhoomi Puja, Griha Pravesh, Sagai (engagement), Janeau (Upanayana), Vivah (marriage ceremonies), and performing kundali Milan. (There are also offerings made during Godh Bharai (a baby shower), Sashtiapthapoorthi (a 60th birthday), 70 Years Shanthi, and 80 Years Shanthi.
Pujas Perform By Hindi Pandit In Kolkata
Through 99Pandit, the best pandits in Kolkata are accessible to do Havan-Homas such as Aghorastra Pasupat Havan, Chandi Puja, Chandi Path, Durga homam, Purusha Sukta homam, Maha Rudra homam, Lalitha Sahasranama pooja, Maha Sudarshana Homam, Navagraha Shanti Puja, and Jaap among many more pujas.
Along with the havan, we also offer puja services for corporate pujas for office openings or other occasions, such as Ayudh Puja, Deepavali Puja, ground-breaking ceremonies (Bhumi-Pujan), or havens for the office/business and other festival ceremonies.
The best Hindi Pandit in Kolkata for Pujas!
For Durga Paath, Kali Puja, Ganapati Havan, Chandi Puja, Chandi Paath, Durga Puja, and many other rituals, we have the top Hindi Pandit in Kolkata at our disposal.
Hindi Pandit In Kolkata For Saraswati Puja
One of the most fortunate times for residents of Kolkata is the Saraswati Puja. One significant event that occurs in Kolkata in late January or early February is Saraswati puja. State holidays are observed on the day of Saraswati Puja. 
In Kolkata, there are a lot of celebrations surrounding the Saraswati Puja. On this specific day, the family's youngest girl must wear yellow clothing. At Kolkata's Saraswati Puja, the goddess of learning is revered.
People hold Saraswati pujas in almost all neighbourhoods of Calcutta. The neighbourhood's inhabitants gather and assemble around the pandal to enjoy the holiday. In anticipation of the puja, the kids are quite enthusiastic. Throughout this puja, children worship the deity.
To get the goddess' heavenly blessings, any items related to work (computer), music (instruments), or study (books) are placed close to the idol of the goddess on the day of Saraswati Pooja. 
They store and reuse the books, inkpots, various stationery items, and musical instruments that were placed close to the Goddess at the Kolkata Saraswati puja in their respective places. In Kolkata, the Saraswati Puja is a representation of Bengali culture, which places a high priority on education, the arts, and handicrafts.
Hence to perform the Saraswati puja in the right way, Hindi Pandit in Kolkata is required.
Booking Process Of Hindi Pandit In Kolkata: With 99Pandit
99Pandit has collaborated with a wide range of hindi pandits in Kolkata who are knowledgeable about a wide range of traditions and practices. Following the criteria of the Pooja or ceremony, users can access the website and register their favourite Purohit. 
They can submit an email with their contact details or call the support team at 8005663275, or a WhatsApp message at 8005663275. Using this website to book the services could be advantageous for you as well.
Using 99Pandit to make a Pandit reservation is simple. To find pandit online, you must choose the puja you want to perform and provide us with your contact information.
Full Name: 
Contact Email
Mobile Number:
Day of the puja:
Location Details:
After submitting this form, you'll get a confirmation email and SMS with all the information needed to complete a puja. We will confirm your online reservation as soon as we receive the advance money. Additionally, we will send you a list of home goods, like plates, bowls, utensils, etc., that you need to have on hand before the puja starts. 
99Pandit will handle all future Arrangements. You should now experience the magic of the pujas performed in your area and accept blessings. You must pay Pandit Ji the puja sum in cash or online after completing the puja. Also, You can get in touch with us if you want to perform a puja that isn't featured in our Portal. By phone, email, or Whatsapp, and we'll only conduct it if you specify that it be done by us.
Benefits Of Hindi Pandit In Kolkata
Finding Hindi Pandits in Kolkata allows you to hire the best Pandits for your needs and convenience. These Purohits can explain the mantras and hymns to you in both Bengali and Sanskrit. They should be able to communicate with you in their original tongue so that you can better understand the rituals and traditions.
They would also take extraordinary measures to fully explain the procedure. Additionally, if you engage pandits through 99Pandit, you can get responses to all of your inquiries on Dosha Parihara, Muhurta, Homas/Havanas, and Shodasa Shastra. The 99Pandit website offers hindi pandits at reasonable prices or in convenient packages.
Perform Hindu rituals and purchase high-quality goods from educated pandits.  Immediately with the assistance of 99Pandit, perform the Marriage Puja, Namkaran ritual, Aksharabhyasam, and Annaprashaana with great devotion.    
Frequently Asked Question
A.The length of the ceremonies and puja depends on the bundle you chose. If you follow all procedures correctly, the completion time typically ranges between 5-7 hours.
A.We are a group of experts who always associate clients with the right pandits. With 99Pandit it is always available to help the devotees to organize any kind of puja.

A.South Indian pandit-Tamil pandit, Telugu Pandit, Malayalam Pandit, Kannada pandit, Maharashtrian pandit, Gujarati pandit, Methali Pandit, North Indian pandit, Bengali pandit, Jain pandit, Rajasthani pandit, Marathi pandit, Punjabi pandit Kashmiri pandit, etc are the languages in which 99Pandit offers service.
A.99Pandit gives the access to users to pay the service amount in parts through online or offline mediums. We allow you to pay through online mediums like NEFT, RTGS, and IMPS. You do not require to pay any advance or booking amount.

A.They can submit an email with their contact details or call the support team at 8005663275, or a WhatsApp message at 8005663275. Using this website to book the services could be advantageous for you as well.