Book A Pandit At Your Doorstep For

Marriage Puja ( No Advance Payment )
Book Now
Satyanarayan Puja
100% FREE CONSULTATION WITH PANDIT JI
10 digits mobile number required
Sending SMS..Wait few Seconds.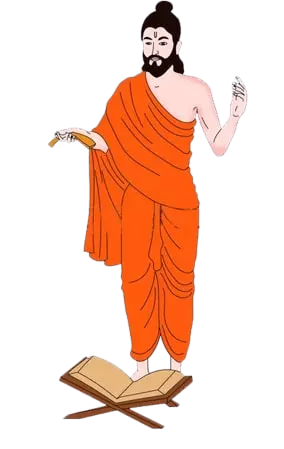 The worship of Lord Vishnu is known as Satyanarayana Swamy  Pooja in Hinduism. However, using Sanskrit lipi or text the Pooja is described in the Skanda Purana. However, the people do Satyanarayan Pooja in Marathi and other regional languages.
As our Puranas, elderlies, and Guruji's directs us, the Satyanarayana Pooja performed for Vishnu which is also known as Narayan. In this form, God is considered the existence of truth.
The Satyanarayan Pooja is performed by the devotees to have happiness in their life. However, the people listen to Satyanarayan Katha and do Satyanarayan vrat. All these rituals are done by devotees on different occasions, these all can be done on the occasion of marriage, house warming ceremony, and other such occasions.
Most of the time the Satyanarayan Pooja is performed to erase all the barriers in the society and bring all together teaming up as one. So, that all devotees can chant the name of almighty God, which presents eternal truth.
If you are looking for Satyanarayan Puja in Bhopal 99Pandit can help you out hire a pandit in the city.
Satyanarayan Puja
Rituals of Puja :
 Ganapati Puja
 Sankalp Rituals
 Kalash Sthapana
 Punyahavachan
 Navagraha Puja
 Satyanarayan Puja
 Havan
 Purnahuti
 Mahamangal Aarti
 Aashirvachan
 Prasad Vitran
Duration
 : 45 mins - 60 mins
Note :-
Ask Pandit ji for negotiation in price
Please, discuss with Pandit Ji for required items.
Booking Process
Please, provide us with basic information about you -
Your Name:
Mobile Number :-
Email Address :-
Puja Name:
Date:
City and State:
Users can pay the amount after completion of the Puja using any method as you convince. As the users proceed further with asked information, all the booking details will be provided through mail and message between you and the Pandit Ji.
For the household things, it depends on you and the Pandit Ji, whatever, the option you choose the amount will be increase and decrease.
To make everything easy for you, please feel free to contact us.
Call us on 8005663275 or WhatsApp on 8005663275 for more details.
Vedic Puja Ceremony | One-Stop solution | Truly Hassle-Free