Book A Pandit At Your Doorstep For

Marriage Puja ( No Advance Payment )
Book Now
Mahalakshmi Puja
100% FREE CONSULTATION WITH PANDIT JI
10 digits mobile number required
Sending SMS..Wait few Seconds.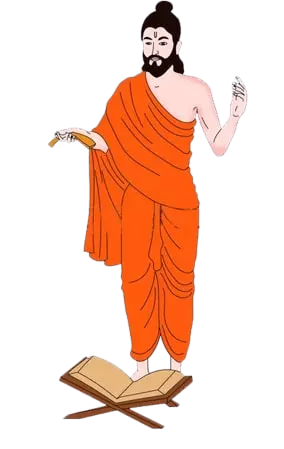 Lakshmi Pooja is a Hindu religious festival that is celebrated on the day of Amavasya of Krishna Paksha. According to Vikram Samvat, the month is Kartik as per the Hindu calendar, which is celebrated on the third day of Diwali as the main festival of Diwali.
For this, the Hindu families on the day of Diwali please the Goddess Laxmi Ji and Mata Lakshmi Ji is referred to as the Goddess of wealth and prosperity. On the day the Mata Ji visits the home of devotees and showers her blessings on them.
The Goddess is bestowed with four hands which stand for dharma, kama, artha, and moksha. Goddess Mata Lakshmi Ji likes cleaning therefore seeing this the devotees clean their home, decorate them and prepare sweets on the day to offer the Goddess as bhog.
On the day of Goddess Lakshmi Ji pooja; five deities are worshipped which include Lord Ganesh Ji, Kubera Ji, Goddess Lakshmi Ji and Goddess Maha Kali Ji. All these four have different purposes to worship them.
Lord Ganesha Ji: Is worshipped as he is the remover of obstacles.
Kubera Ji: is the treasurer of Gods and three forms such as Goddess Lakshmi Ji, Mahalakshmi, and Saraswati Ji.
Mahalakshmi Puja
Rituals of Puja :
Ganapati Puja
Kalash Sthapana
Sankalpa
Punyahavachan
Lakshmi Puja
Tula Puja
Lekhni Puja
Kuber Puja
Deep Puja
Mahamangal Aarti
Aashivachan
Prasad Vitran
Duration
: 45 mins - 60 mins
Note :-
Ask Pandit ji for negotiation in price
Please, discuss with Pandit Ji for required items.
Booking Process
Please, provide us with basic information about you -
Your Name:
Mobile Number :-
Email Address :-
Puja Name:
Date:
City and State:
Users can pay the amount after completion of the Puja using any method as you convince. As the users proceed further with asked information, all the booking details will be provided through mail and message between you and the Pandit Ji.
For the household things, it depends on you and the Pandit Ji, whatever, the option you choose the amount will be increase and decrease.
To make everything easy for you, please feel free to contact us.
Call us on 8005663275 or WhatsApp on 8005663275 for more details.
Vedic Puja Ceremony | One-Stop solution | Truly Hassle-Free