Book A Pandit Online in Bangalore
100% FREE CONSULTATION WITH PANDIT JI
10 digits mobile number required
Sending SMS..Wait few Seconds.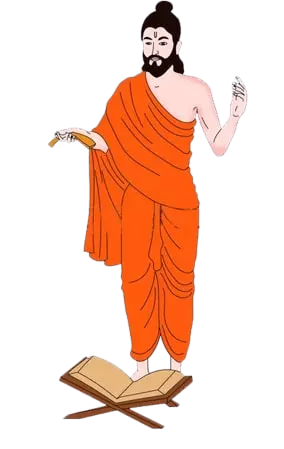 99Pandit offers you Book A Pandit Online in Bangalore For any important Puja, Anushthan, or even any Sanskar.
99Pandit.com specializes in assisting Hindu believers, adherents, and devotees to book a pandit online in Bangalore for their pujas. It operates throughout India and around the globe using both e-commerce and mobile commerce.
In addition to helping its customers book a pandit online in Bangalore, 99Pandit.com also handles all of its service-related requirements for Panditji. Nearly 700+ Pandits have been narrowed down by 99Pandit.com, which has a tight relationship with a competent, skilled, and well-respected panel of pandits from all major and minor cities as well as their surrounding neighborhoods.
Book A Pandit Online in Bangalore
With the option to schedule a puja online or Book A Pandit Online in Bangalore for any puja in Hinduism, 99Pandit.com can never fail to provide its clients with the greatest traditional and heavenly puja knowledge. In addition to handling the Vedic sciences and rituals for the Puja, each Pandit is qualified, knowledgeable, experienced, and skilful in the type of Puja he conducts.
He will also customize the Puja in accordance with the traditions and customs of the customer. 99Pandit.com ensures that the most accomplished Pandit will be arranged for the puja, from the glorious recitation and pronunciation of hymns, verses, and mantras to giving the puja rituals and traditions the respect they deserve.
In order to Book A Pandit Online in Bangalore, 99Pandit.com has made an effort to reach the grass-roots level. As a result, it will organize all titles and types of Pandits, including Pandit, Priest, Purohit, Pujari, Guruji, Brahmin, Bhatji, Acharya, and Shastri, among others. According to the client's needs for community and language, the listed Pandits for Pujas may be adjusted.
We have developed an online pandit service in Bangalore for the significant pujas and anushthan that you want to have performed at your home (Bengaluru). We ask that you set up an appointment according to the sort of puja you wish to perform and your Puja Muhurt at a time that is convenient for you. Guru Ji and Pandit Ji for Puja in Bangalore are professionals who serve the entire city and its outlying districts.
Booking Process
Please, provide us with basic information about you -
Your Name:
Mobile Number :-
Email Address :-
Puja Name:
Date:
City and State:
Users can pay the amount after completion of the Puja using any method as you convince. As the users proceed further with asked information, all the booking details will be provided through mail and message between you and the Pandit Ji.
For the household things, it depends on you and the Pandit Ji, whatever, the option you choose the amount will be increase and decrease.
To make everything easy for you, please feel free to contact us.
Call us on 8005663275 or WhatsApp on 8005663275 for more details.
Vedic Puja Ceremony | One-Stop solution | Truly Hassle-Free