Marathi Pandit In Hyderabad: What Are The Costs And Benefits?
Posted On:
December 19, 2022
Last Update On:
December 20, 2022
Book a pandit for Marathi Pandit In Hyderabad in a single click
Verified Pandit For Puja At Your Doorstep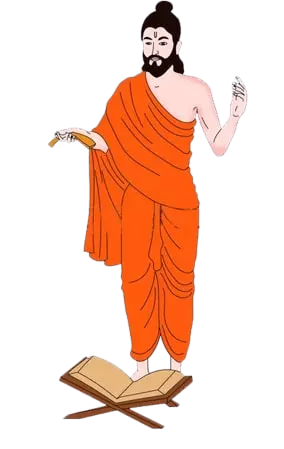 Finding Marathi Pandit in Hyderabad is very challenging sometimes. As Hyderabad city is not much advanced or has the skilled option to fulfill the client's requirements. But 99Pandit has made this thing very convenient and easy for the customers. India is a country of exotic culture and customs. The country is well known for its traditions, rituals, pujas, and festivals. 
If you ever wish to experience the wonder and authenticity of Indian culture and customs, the north Indian festivities will help you with your philosophical worldview. India is full of festivities with different customs and traditions for every occasion. Every custom celebrated in India is associated with various centuries of history and is celebrated to worship and offer prayers to the Lord to seek their blessings and prosperity.
Apart from the modernization factor, people are still connected with their traditions and celebrate the festivals with proper pujas and traditions. Over 30% of people in Hyderabad reside as marathis having a soft corner for all festivals and celebrations.
If you are living in Hyderabad and planning for the Hindu puja service, you should contact to 99Pandit. We will help the devotees to find a Marathi Pandit In Hyderabad to assist in pujas and other rituals. The Marathi Pandit In Hyderabad makes the process an easier task for the natives who going to perform the puja. 
Marathi Pandit In Hyderabad: 99Pandit
We (99Pandit) provide the service by Marathi Pandit In Hyderabad including hassle-free puja services, homams, ceremonies, E-puja services, etc. In Hyderabad and other parts of Southern India as well. You can connect with us at our given mobile number or WhatsApp to get a hassle-free and one-stop solution for all your rituals.
99Pandit is tied up with the many Marathi Pandit In Hyderabad who understands the local language of Hyderabad, traditions, and customs in-depth. To book the Marathi Pandit In Hyderabad users can visit the official website of 99Pandit and register their choice of pandit as per pooja or homam requirement. 
SR Nagar, Banjara Hills, Jubilee Hills, Hitech City, Gachibowli, Manikonda, Kondapur, Abids, Miyapur, Begumpet, Uppal, Ameerpet, Kukatpally, Lingampally, Somajiguda, etc. are just a few of the localities in Hyderabad where 99Pandit provides the best Marathi Pandit In Hyderabad and pooja service.
How To Book The Marathi Pandit In Hyderabad: From 99Pandit
Booking a Marathi Pandit In Hyderabad using 99Pandit is an easy process. You must select the puja you wish to do and enter your information with us to make an online pandit reservation.
Full Name:
Mailing Address:
Mobile Contact:
Puja Date:
Location Information:
Users can get in touch with the representatives of the portal through just a phone call and WhatsApp on a given number, or also Email us along with their requirements or details. With the booking of services on this 99Pandit website, you will be able to grab the advantages of it.
You will receive an email and SMS with all the puja booking information and a link to make an advance payment of 30% of the total cost after submitting this form. We will accept your booking only after receiving the advance payment. We will also send you a list of utensils that will be used in the pujas or homam like plates, bowls, spoons, etc., that you should have on hand before the puja begins. 
99Pandit will manage all arrangements moving forward. It is now time for you and your family to participate in a puja the way it is done in your area and experience its wonders while receiving god's blessings. After performing puja, you must pay the remaining 70% in cash or online. If you wish to carry out a puja that is not booked on the website you can inform by call, Whatsapp, and mail. We will make it for you.
Benefits Of Booking Marathi Pandit In Hyderabad: 99Pandit
A Marathi Pandit In Hyderabad with specialized vedic and Vedas knowledge and also responsible for scheduling the entire vedic ceremonies. There is a never-ending list of festivities and traditions in Hyderabad, and one of the important scenarios of these rituals is pandit, priest, purohit, and Shastri. 
But to find a reliable and authentic Marathi Pandit In Hyderabad might be challenging. And this is where 99Pandit comes into the picture to help you with hassle-free bookings. In this section, we will discuss the benefits of the Marathi Pandit In Hyderabad online.
Booking Marathi Pandit In Hyderabad online is one of the most significant benefits so that you do not have to struggle to find the expert in the busy season. You will always get a chance with 99Pandit to book the Marathi Pandit In Hyderabad in advance without any worry. This thing is not recommended only for the completion of puja services but also to guide in other services. 
Knowledgeable and Trustworthy Pandits
99Pandit will always assist you in connecting with expert pandits, well-versed, professionally trained, and have the vedic knowledge to fulfill your requirements. However, the Marathi Pandit In Hyderabad will perform the vedic ceremonies with utmost devotion and dedication. 
They will help you to seek the blessings of God from the poojas and homams. 99Pandit has completely knowledgeable pandits to ensure the trustworthiness factor. 
Many pooja samagri is used during Indian rituals and celebrations, and our online pandit booking can assist you with the checklist needed for your chosen service. This pujan samagri is simple to locate in your local store, or you can get it online.
Why To Book A Marathi Pandit In Hyderabad From 99Pandit
Picking a Marathi Pandit In Hyderabad to celebrate the required pujas and homams and set up the required expertise and knowledge. 99Pandit takes the responsibility to serve the devotee's wishes while guiding them with the online booking of Marathi Pandit In Hyderabad and E-puja services. 
The cost of 99Pandit puja services is very effective and affordable and you check the rate list of services on the website. You can find the north Indian Pandit Near Me.
We also know that for every different region and community, language is a barrier and we effectively assist our clients to assign the best available language pandit. To ensure the completion of religious tasks performed efficiently.
We have a lot of services available for the devotees which involve different administration and perspectives, satisfying every need and necessity of the users. The list of services we offered the clients by professionally trained pandits at cost-effective rates includes-
You can contact our support team to know more about the services and the cost of the services.
Frequently Asked Question
A.
99Pandit is a one-stop shop for all of your spiritual requirements. We will help you find the best Muhurat dates so that you can perform the puja of your choice in addition to providing the greatest pandits and other services. All you have to do is schedule your service or give us a call for more information.

A.
The complete platform 99Pandit is aware of all of its customers' needs. Not just Marathi Pandits in Hyderabad, but also Hindi Pandits, Malayalam Purohits, Tamil Vadhyars, and Telugu Purohits may be reserved in Hyderabad, Mumbai, Hyderabad, and many other cities using our web platform.

A. This is a very asked common question. Using the E-puja option you will be able to perform the puja together over a video call to perform the Hindu services effectively.