Raksha Bandhan 2022: Date, Muhurat Of Rakhi Festival, And Raksha Bandhan Quotes
Book a pandit for Raksha Bandhan in a single click
100% FREE CONSULTATION WITH PANDIT JI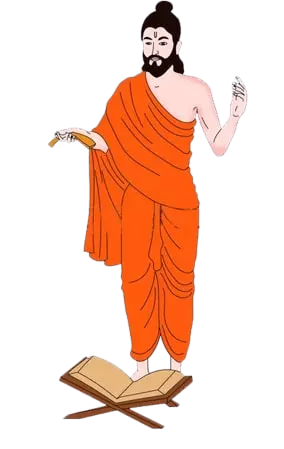 This year Raksha-Bandhan will be celebrated on Thursday, 11 August 2022. In India there are uncountable festivals celebrated, as we know India is a country of festivals and in Hinduism, the celebration of Raksha-Bandhan is considered to be the unbreakable bond of the brother and the sister's love and relationship.
Raksha means Protection and Bandhan stands for the Bond means the Bond for Protection. This is the festival celebrated to cherish the bond and love of brother and sister. 
On this auspicious day, sisters tie the Rakhi (Bandhan) to the wrist of their brother and give blessings for his healthy and wealthy life. They promise to protect each other.
Do you know the reason behind the celebration of this festival? When and how to celebrate the Raksha-Bandhan? What is the best time to celebrate and complete the vidhi for the puja ceremony? 99Pandit helps you to answer all these questions. 
The Mythological story behind the Raksha-Bandhan:
Since Medieval times, it has been called Rakhi, but Earlier it was called Raksha-Sutra. Sisters pray for the protection and long age of their brothers. Yet no one knows when the rakhi started, but there are several stories to be believed behind this. 
Every one of you has listened to the story of Lord Krishna and Draupadi. According to this Mythological story, once Krishna's finger is injured during the war, seeing this Draupadi tore a piece from her saree and tied it to his finger of Krishna to stop the bleeding. In return for this kind of action, Krishna promises to protect her in every crisis. And he did so.
Because of this Myth, Many Hindus believed to tie the rakhi ist to the statue of Krishna and then her brother. They believed it auspicious to start the festival with this. 
According to Bhavishya Purana, it is said that, After the war between the god and demons, demons start to rule over the god, and panicked Indra go to the Bhrispati for help, Indrani (wife of Indra) listened to the conversation Indrani redeemed a silk thread with the power of mantras and tied it to the wrist of Indra on the day of Shravan Purnima. It was believed that Indra won because of the silk thread.
That is why Rakhi is celebrated in the month of Shravan, or the rainy season, as Indra received heavy rainfall after the victory.
Since then, the thread is assumed to be a powerful sutra that the sister worshiped and tied to the wrist of her brother for his better health and wealth.
Raksha-Bandhan Auspicious Time(Muharat):
In the month of Shravan or the month of the Rainy season (According to the Hindu calendar, Shravan is the fifth month of the year starting from the month of Chaitra and July/August according to the AD calendar) Raksha-Bandhan is celebrated. A full moon or Purnima is observed in the month of Shravan. 
According to Panchang, (Hindu calendar), it is celebrated on the full moon day of Shukla Paksha of the month Shravan Poornima.
Muharat will start from 10:38 AM On 11 August 2022 to 7:05 AM on 12 August 2022,  that is why it will be celebrated on 11 August this year.
On this auspicious day, Badhrakaal is considered to be important as during this period tie the rakhi is not auspicious. There is a reason behind this, it is believed that the sister (Shrupnakha) of the king of Lanka, Ravana tied the rakhi in Bhadra Kaal and that is why he is Destroyed. Also, Shiva performs the Tandava dance in the Bhadra, according to the legend. 
Timing of Badhrakaal:
Starts from 5:17 PM to 6:18 PM (BHADRA POONCH) and from 6:18 PM to 8:00 PM (BHADRA MUKHA).
Vidhi for Rakhi:
Rakhi is one of the important festivals for Hindus. Although the rituals slightly vary from region to region what matters is the bond of siblings.
The day to be started with a happy smile and positive vibes.
Sister applies the tilak with roli on her brother's forehead and then puts raw rice grain. Do the aarti with the puja thali and a ghee lamp in it to remove the negative vibes.
Ask your brother to hold the coconut in his right hand and then tie the rakhi or the moli (Holy thread) to his wrist. The Head should be covered with a scarf and handkerchief during the whole ritual. Pray for their well-being while securing the rakhi to his wrist and offering him sweets.
Brothers give blessings and present to her sister and promise to protect her during all the ups and downs.
This is a very auspicious day, so some people do muharat or puja on this day but this is only possible with the help of a professional pandit. If you also want to hire a pandit, then we the team of 99Pandit helps you in this case. 99Pandit suggests the best professional pandit from your region. This is the most trusted platform for you to bring spirituality on your big day.
Raksha Bandhan Quotes:
Today it is not possible for everyone to be with their family because of the working schedule and in this case we wish our family online by sending them Happy Raksha Bandhan wishes or quotes for Raksha Bandhan
Few are the quotes for Raksha Bandhan:
"In close proximity, brothers and sisters are similar to hands and feet".

"I'm sending you a love thread that will bind our lives and hearts together and strengthen our relationship. Cheers to Raksha Bandhan!!

You have always been there for me and loved me during every stage of my life. I pledge to do the same for you this Raksha Bandhan and be there for you constantly. Happy Raksha Bandhan!

"Having a sister is like having a best friend for life". You are sure that they too will remain whatever your actions.

"To love your brother even if he does not want it or love you in return" is a big sister.

"Many thanks for being the most incredible brother ever". Happy Raksha Badhan!!

"I want God to bless you with health conditions, peacefulness, and a lot of joy and blessings in your life". Happy Rakhi Bhai!!

I pray to God on this holy day of Raksha Bandhan that He provides you with a long life and good health.

"I'm sending you a love thread that will bind our lives and hearts together and strengthen our relationship. Cheers to Raksha Bandhan!

Our bond of love is forever. No one can listen to and comprehend me as well as you, my sister. I appreciate you being a wonderful sister and friend. Thanks for caring about me like a mother and loving me the most.Thank you so much for being in my life.

You tied a rakhi around my wrist, and every time I look at it, it brings back memories of our time together. Happy Raksha Bandhan sister!

A sister is the specter of all the wonderful childhood memories. Happy Raksha Bandhan sister !!!

"Being a brother is sometimes preferable to being a superhero"
Quotes for Raksha Bandhan in Hindi:
अनोखा भी है, निराला भी है,

तकरार भी है तो प्रेम भी है, बचपन की यादों का पिटारा है, भाई बहन का यही प्यारा रिश्ता है।

रक्षा-बन्धन का त्यौहार है,

हर तरफ खुशियों की बौछार है, और बंधा एक रेशम की डोरी में भाई-बहन का प्यार है।

मिले है भाई और बहन वर्षों बाद,

नीर बह रहा है आंखों से, मुख पर है खुशियां, दिल में है प्यार, रक्षाबंधन की हार्दिक शुभकामनाएं।

तू मेरे सिर का ताज है,

तेरे संग जीवन भर रहना है, भाई का बहन से यही कहना है। हैप्पी रक्षाबंधन

चन्दन की डोरी, सावन के झूले,

ठंडी हवा का झोंका, हो रहा है रिश्तो, अनूठा संगम, आ गया राखी का त्यौहार।

तू मेरे सिर का ताज है,

तेरे संग जीवन भर रहना है, भाई का बहन से यही कहना है। हैप्पी रक्षाबंधन

ओस की बूंदों से भी प्यारी है, मेरी बहना

गुलाब की पंखुड़ियों से भी नाज़ुक है, मेरी बहना। आसमां से उतारी कोई राजकुमारी है सच कहूँ तो मेरी आँखों की राजदुलारी है मेरी बहना।

सावन की रिमझिम फुहार है,

रक्षाबंधन का त्यौहार है, भाई बहन की मीठी सी तकरार है, ऐसा यह प्यार और खुशियों का त्यौहार है! रक्षाबंधन की ढेर सारी शुभकामनाएँ

वो राखी और भाई-दूज पे तुम्हारा टीका लगाना,

कुमकुम मैं डूबी ऊँगली से मेरा माथा सजाना, खिलाना मुझे मिठाई प्यार से और दिल से दुआ दे जाना बाँध के धागा कलाई पे मेरी अपने प्यार को जताना..||
Mantra for the ritual to tie the Rakhi knot:
येन बद्धो बलि राजा, दानवेन्द्रो महाबल: तेन त्वाम् प्रतिबद्धनामि रक्षे माचल माचल:।
Mantra for the ritual to apply tilak:
"सिन्दूरं सौभाग्य वर्धनम, पवित्रम् पाप नाशनम्। आपदं हरते नित्यं, लक्ष्मीस्तिष्ठति सर्वदा॥
For the Mantras and the puja with proper rituals professional pandits are invited and this hiring of pandits for the holy work is only possible because of Pandit.com. Just book a professional pandit on this platform (99Pandit.com) and perform puja at your place.
Also Read: Griha Pravesh Puja: Everything You Need To Know Before Performing Puja