Gujarati Pandit In Bangalore: Cost And Benefits
Posted On:
February 21, 2023
Last Update On:
February 21, 2023
Book a pandit for Any Pooja In Bangalore in a single click
Verified Pandit For Puja At Your Doorstep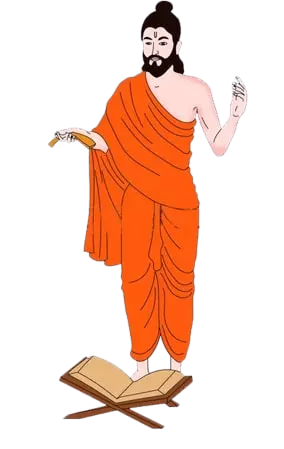 Are you in the search of a Gujarati Pandit In Bangalore, do you think this is a challenging task? The Gujarati pandits are the professionals who know the Vedic rituals of every puja and ceremony but perform the ritual in Gujarati. 
The question that comes to your mind is who can help you to fulfill your requirements by the pandit who can perform the rituals in your native language? Allow us to assist you in finding a solution to your issue. The 99Pandit team of professionals will help you to find the pandit to perform the puja in your native language.
We have various pandits who speak multiple languages like Kannada pandit, north Indian pandit, Telugu pandit, Tamil pandit, Gujarati pandit, oriya pandit, Bengali pandit, etc. These pandits conduct the puja as per the Vedic rituals and execute the ceremonies with full devotion.
Gujarati Pandit In Bangalore belongs to Gujarat but people who live in Bangalore are found searching for professionals who have well-knowledge of puja vidhi and can speak in Gujarati organized here. If you people are finding the right Gujarati Pandit In Bangalore, you are very right place 99Pandit. 
Please feel free to get in touch with us as needed, either by phone or email, and let the professionals working here handle the rest of the work.
Gujarati Pandit In Bangalore: 99Pandit
A One-Stop Name for finding Gujarati Pandit in Bangalore is 99Pandit. 99Pandit is a trustworthy one-stop-shop that offers you accurate answers for all different kinds of pujas and karma kands or anushthans.
You will have more possibilities to meet your needs by searching online for a qualified and skilled Gujarati Pandit in Bangalore for any type of Puja or celebration. 99Pandit is the appropriate and trustworthy platform through which you may invite qualified Pandits/Guru and Astrologers for Puja and to obtain the best solution for any issue you are experiencing as a result of Grihas' disruption.
Bangalore's Gujarati Pandit is accessible to us or devoted to joining our team. 
All Gujaratis have strong ties to their culture and customs, and each occasion is accompanied by captivating legends. It can be difficult to find Gujarati Pandits in Bangalore who are knowledgeable in the Vedic and Shastra rituals and who can execute your Pooja following your customs, traditions, and beliefs.
What if we told you that with only a few clicks, we could transform your time-consuming process into a simple one?
With 99Pandit, an online pandit provider service portal, you may schedule a Vedic Gujarati Pandit in Bangalore. Book the best "Gujarati Pandit in Bangalore" for all of your homams, ceremonies, and pujas in Bangalore.
Book Gujarati Pandit In Bangalore | Gujarati Pujari In Bangalore
Gujarati Pandit in Bangalore is an all-in-one trustworthy source and a reputable name to invite qualified Guru Ji. Pandit Ji for all kinds of Puja, Anushthan, and Griha Shanti Path. Sanskars can be performed anywhere—in a temple, a workplace, or even at home.
They require careful preparation and completion following your routines. Following the style of puja that our pandit ji would perform for you, we also set up puja Samagri for you.
We're here to help you with your problem and make sure that your Puja will be performed as per custom and on schedule.
A competent Guruji/Pandit ji or Purohit is frequently sought after by residents of Bangalore (Bengaluru) and its surrounding areas to do all necessary puja and anushthan ritualistically and correctly. Regardless of where you are from or the type of Puja you want to perform at your house, workplace, or another location. 
You may get entire solutions for any kind of puja and sanskar from North Indian Pandit Bangalore. To do all pujas following your customs and rituals, we have a pool of qualified Guru Ji and Purohit from various states.
Gujarati Pandit In Bangalore | Gujarati Purohit In Bangalore | Gujarati Pujari In Bangalore
The rituals for Griha Pravesh, Bhoomi puja, office inauguration, Lakshmi puja, kali puja, navagraha puja, Satyanarayana puja, and other ceremonies were planned by Gujarati Purohit in Bangalore, Gujarati pandit in Bangalore, and Gujarati Pujari in Bangalore.
The Gujarati Pandit will be present in Bangalore with the necessary puja supplies to conduct puja services and significant ceremonies such as Brahmopadesham or Poite (Upanayana), Seemantham (Godh Bharai), and numerous Hindu festivals, ceremonies, and rituals such as Ashirwad Ceremony (Engagement), Biye (Marriage or Wedding Ceremony), and Vrat Pujas.
The team at 99Pandit offers seamless services, including Gujarati Pandit in Bangalore, so you may obtain end-to-end assistance. Both online and offline versions of our services are available. Also, we offer E-Puja services, so if you can't be at home, we can still perform the ritual.
Best Gujarati Pandit In Bangalore
We have the best Gujarati pandit in Bangalore for the rituals of Durga puja, Vijayadashami puja, Chopda puja/Gujarati new year, Chath puja, Satyanarayana Swami Puja, PitriPokkho, Solah Shraddha, Mahalaya Paksha, and many more occasions.
Griha Pravesh Puja, Kundali Milan, Sagai, Marriage festivities, Janeau ceremony (upanayana), Naamkaran, Havan-homas like Chandi Havan, Durga Havan, Durga paath, Pratyangira homa, Lakshmi Kubera, Sudarshana homam, and navagraha homams are just a few of the occasions for which our Gujarati
Pujas Are Performed By The Gujarati Pandit In Bangalore
1. Chath Puja
One of the most important holidays is Chhath Pooja, which is celebrated on the sixth day of the Hindu calendar's Kartik month.
Worship of Lord Surya and his wife, Usha, is the major purpose of this Pooja. During performing this ceremony, it is thought that followers implore Lord Surya to fulfill their aspirations. 
Hindu texts state that fasting for 36 hours and doing the correct Vedic rites during Lord Surya worship will help followers recover from a variety of illnesses, including leprosy. Lord Surya also bestows wealth, fortune, luck, abundance, longevity, and good health upon the family and friends of his worshippers.
2. Vijayadashami Puja
The words DUSS (Ten) and HARA are combined to form the holiday known as Dussehra, also known as Vijaya Dashami and Dassara (in Nepal) (Defeat).
On the tenth day of Shukla Paksha in the month of Ashwin, it is one of the most significant Hindu festivities. Devotees observe this day as a celebration of Lord Rama's victory over Ravana and carry out specific rituals and Poojas during the Aparahna period, including the Aparajati Puja, Vijayadashami Pooja, and Shami Pooja.
3. Chopda Puja / Gujarati New Year
Gujaratis have built up their family companies over several generations and are recognized for their business savvy. Hence, by scheduling business meetings and events on auspicious days, the majority of prosperous business firms have also adopted Indian customs into their cultures. 
Chopda Puja, the Gujarati New Year, is still celebrated as one of the customary occasions for companies to ask the gods' blessings for a prosperous new year.
On Diwali, worshippers ask Lord Ganesha, Goddess Lakshmi, and Devi Sharda for their blessings to have bright and fruitful years ahead. Hence, during Chopda Pooja, fresh ledgers and account books are blessed.
4. Navaratri Durga Puja
The nine-day Hindu festival of Navaratri, which Gujaratis celebrate between September and October (Sharad Navaratri) and March and April (Chaitra Navratri), honors the epic conflict between the goddess Durga and the demon Mahishasura.
Devotees observe religious rites, keep fasts, play Garba, and perform Navratri Durga Puja throughout these nine auspicious days.
It is thought that doing this Pooja according to the correct Vedic rituals and traditions under the direction of an experienced Pandit will bring about good health, peace, harmony, abundance, luck, and prosperity.
Costs And Benefits Of Gujarati Pandit In Bangalore
This is the method. On the 99Pandit website, you can reserve a Pandit by providing your information, and selecting the Puja name, and language. You're now ready to head out! All of the puja preparations will be handled by 99Pandit's skilled staff.
We take care of everything, including appointing the appropriate Pandit Ji, communicating the auspicious muhurats, and offering the necessary Puja materials and supplies, such as Flowers, Leaves, and other things. So, take some time to decompress while your family takes in the wonders of this particular event and the blessings of the Lord.
This is a list of the benefits of using 99Pandit's services.
We only use Gujarati pandit in Bangalore, Gujarati purohit in Bangalore, and certified, knowledgeable, and skilled Gujarati pandit in Bangalore to perform the pujas and rituals. The pandit always bears in mind the meaning and purpose of performing the puja to achieve satisfying results.
The Gujarati pandit in Bangalore, the Gujarati purohit in Bangalore, and the Gujarati pujari in Bangalore only observe traditions that are suited to your community, language, and region after consulting the devotee. We strive to provide you with the most individualized and personalized experience we can.
99Pandit will handle all of your demands, including the best muhurat and puja supplies, from making reservations to assigning the Gujarati Purohit in Bangalore / Gujarati pandit in Bengali /Gujarati Pujari in Bangalore. Now that you have access to all of your puja activities at your fingertips, you may relax and take a seat.
Book a Gujarati pandit in Bangalore | Find a pandit near me.
Steps To Book The Gujarati Pandit In Bangalore: With 99Pandit
Everyone in the digital age depends entirely on technology and online platforms for everything. In this case, 99Pandit has also made the puja services available online. You can locate any Vedic and Hindu service offered on 99Pandit's official website.
You can also find a pandit who speaks your native language, such as Telugu, Kannada, Malyali, Marathi, Gujarati, etc. The services of the 99Pandit internet portal can also be used to locate Gujarati pandit in Bangalore.
We have provided a simple setup for clients who are unable to find an appropriate Gujarati pandit in Bangalore, whether it be for everyday puja, auspicious occasions, or other formal or cultural events. Rather than looking for the Gujarati pandit in Bangalore offline, you can search for a reliable Gujarati Pandit in Bangalore.
Also, you can haggle with them about the rates; all you need to do is click a button and you're ready to go. Provide your contact information, the type of service, the date and time of the puja, the location, and your basic information to book a Gujarati pandit in Bangalore.
Following the submission of the information, a member of our team will contact you to verify the requirements based on the data you have provided and arrange for a seasoned pandit to conduct the puja. Our crew will also assist you with the checklist for all the necessary puja items and the arrangement of any necessary utensils for the puja.
We'll take these four actions:
Pick the puja service and package that works best for you.

Select your favorite language and area from the list for Gujarati pandit in Bangalore.

After making a reservation, obtain confirmation and a single advance payment.

Email, SMS, and WhatsApp will also be used to distribute regular updates.
For a hassle-free and enjoyable puja, make a reservation with the Gujarati pandit in Bangalore.
Frequently Asked Question
A.
. Yes booking the Gujarati pandit in Bangalore from 99Pandit is worth it. The 99Pandit researched customers' interests and helped the devotees to provide them with a hassle-free service. Hence 99Pandit is the best online solution to get Gujarati pandit in Bangalore.

A.
To know the charges of Gujarati pandit in Bangalore visit our official website 99Pandit.com or contact our team to know the charges and other details.

A.
To plan the homams and rituals at home, the temple, and the office as well as all the puja samagri, hire the best local Gujarati pandit in Bangalore. Online digital portal 99Pandit offers hassle-free services for religious puja. Our comprehensive solution includes every aspect of Hindu religious ceremonies.

A.
The Gujarati pandit in Bangalore performs the rituals of Durga puja, Vijayadashami puja, Chopda puja/Gujarati new year, Chath puja, Satyanarayana Swami Puja, Solah Shraddha, Mahalaya Paksha, and many more occasions.

A.
Gujarati pandit in Bangalore must carry out the rituals meticulously. Many pujas must be performed following Gujarati tradition, and only Gujarati pandit in Bangalore are qualified to do this.