Griha Pravesh Puja In North Indian Style (Housewarming)
Posted On:
March 15, 2023
Last Update On:
March 29, 2023
Book a pandit for Griha Pravesh Puja in a single click
Verified Pandit For Puja At Your Doorstep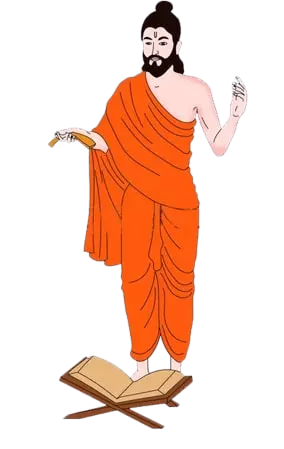 Are you looking for Griha Pravesh Puja at your place? We are the team of 99Panidit providing the services of the house warming ceremony.
House warming is not a new thing, this has been continued for decades in Hinduism. 99Pandit is providing all variants of puja and activities of Hinduism that will meet all your requirements.
House warming is one of the possessions that everyone needs when they buy a house for themselves. To perform puja of Griha Pravesh or any of the sacred things is good when you do not blasphemy all such things. So, having excellent knowledge and experience of Pandit Ji is one of the important things that everyone expects.
Seeing all the things in mind and providing you with the best service of sacred things is our goal. 99Pandit is working on things and has got enough experience to provide the best service all the time. 
What is Housewarming or Griha Pravesh?
Housewarming in Hindu families is being celebrated or has been happening for decades. However, this is not a new thing in India or any other part of the world. If you would have experienced Indian culture in Hindu families they do such things as normal. In India whoever buys a new house for their family, the first thing they do first is Griah Pravesh (housewarming). 
Housewarming is not being done in India only this is being done in other parts of the world. NRIs and other people living there celebrate the thing. So that they can avoid the negative wives and all such other things in their new adobe. People do the same process to be grateful to the almighty God for the gift of a house for them. 99Pandit is providing the best and experienced pandits to perform housewarming puja/ceremonies. You can hire North Indian pandits or Hindi pandits for all the activities related to Hinduism.   
Griha Pravesh Puja has become easy and simple by hiring an online pandit in India and every single part of the country. 
There are a lot of things that are done on housewarming. You would have to see that the pandits ask you for the milk. We have told you things behind the boiling or milk. 
Why Is Milk Boiled on Griha Pravesh/ Housewarming?
You all would have seen this building of milk at least once in your life of boiling the milk seeing it spill over. Did you ever think about why it is happening? Have you ever thought about why only the milk boils over but not the other things like water? 
If you think it is just natural milk, it is not that there is an interesting science behind this. Stay tuned with us, we will tell you to read it to the end. 
Let's know about it quickly, what does cow milk contain? if you take one litre of cow milk on average it contains 87 per cent water four percentage fat 4.8% aged lactose. This is the sugar content and there are these proteins and minerals of course.
It varies with the breed and country but what we have taken is for a normally Indian breed. In-country cows, you can also notice that the density of fat is lesser than that of water. You know the density of water is a thousand kg per meter cube. 
Whereas the density of fat is slightly lesser that is 931 grams per meter cube Having said this, let us see. What happens while boiling the milk assumes that this is milk in a vessel kept on fire.
Now the milk is getting heated after a few minutes of heating. The fat being lighter than water comes to the top and the water settles at the bottom. This fat forms the creamy layer at the top. After a few more seconds this water boils and due to evaporation, some water particles turn into steam.
This team tries to escape out of the vessel but this layer at the top prevents it from escaping out after further heating. More steam particles are formed and this increases the pressure in this region at one point. The pressure increases further and the steam pushes. The creamy layer out of themselves along with some boiling milk. This is why to make boils over by heating keep this in your mind while heating the milk next time. 
What Rituals Are Performed During Housewarming or Griha Pravesh?
During this time of Griha Pravesh or housewarming, certain rituals are performed. One must look for all these things before starting the puja for their Griha Pravesh. Below we have mentioned all the rituals that you must be performing. 
Breaking of coconuts.

Hawan.

Vastu Puja. 

Worship of Lord Ganesh. 

Griha Shanti Puja.

Mango leaves and sprinkling.

Boiling of milk (as we have told above)
These are the important rituals that are performed during the Griha Pravesh puja. For more information like this, you can ask 99Pandit to perform the puja are your place. We have everything planned for you that will help you to perform the activity for you. This is so easy with 99Pandit and you do not have to do anything and the team of 99Pandit made it effortless.
Final thoughts
Griha Pravesh or house warming is one of the most important activities that is performed in Indian Hindu families. The activity is performed when individuals buy a new home. So, to remove the negative obstacles or energy from that newly bought home the activity is performed.
99Pandit is working to make things easy for all. You can book the services of Hinduism related for all your puja activities or other such things. 99Pandit has made the thighs easy and effortless for all, now you can book a pandit for Griha Pravesh at your home. So, what are you looking for? Just hire a pandit for puja to be performed at your respected place.