Drishti Durga Homam: Cost, Vidhi, And Benefits
Posted On:
May 23, 2023
Last Update On:
May 26, 2023
Book a pandit for Drishti Durga Homam in a single click
100% FREE CONSULTATION WITH PANDIT JI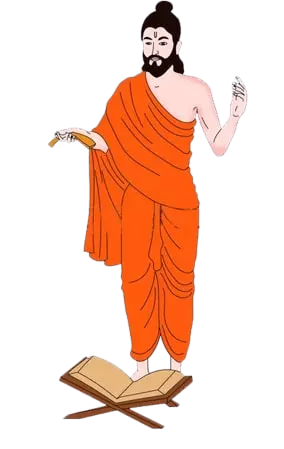 Drishti Durga Homam is conducted to appease the Goddess Durga. The homam is performed to attain drishti means vision. The name of this homam drishti means vision which could be dangerous because of jealousy, evil eyes, and negativity. This homam can be organized by families, individuals, factories, and business organizations.
This Drishti Durga homam is scheduled to negate the obstacles and damaging drishti. The team of pandits at 99Pandit performs all kinds of puja and homam. Where drishti implies the meaning of the vision. 
Vision can be frightening and also in incredible terms. Correct, the terms "Shubha Drishti" and "Drishti Dosha" are used to describe the positive and negative vision, respectively. Sometimes we are unable to move oppositely from the evil "vision" of those who are envious and have the power to destroy our life and business. 
Before such circumstances, "Dhristi Durga Homam" is organized. Goddess Durga is revered as the universe's mother. She exudes a strong energy that can dispel any unfavourable vibrations in the area.
Key insights of Drishti Durga homam
To remove barriers that hinder corporate growth

Also carried out for the well-being of your staff and tranquillity.

Done on Fridays or any other day that the janma nakshatra deems lucky.

Godhead: Durga Devi.

The primary ingredient in homam is white mustard.
Introduction Of Drishti Durga Homam
There are two categories of Drishti, positive or Shubh Drishti and negative or Drishti Dosha, according to ancient texts. There are instances when we get stuck with other people's bad or negative attitudes, which hinder our achievement and development. This occurs as a result of jealousy and low regard for others. He should perform the Drishti Durga homam if he has this Drishti Dosha.
The universe's mother is regarded as Maa Durga. She is the supreme force that eliminates the negativity in our environment and guarantees a pleasant, serene life.
Goddess Durga, who is both invisible and merciful, is the subject of the Drishti Durga Homam. By pleasing this goddess, one can obtain her shield of protection, which would help them to overcome all difficulties and bad luck. All the barriers to your achievement can be eliminated with the help of Goddess Durga.
Significance Of Drishti Durga Homam
Drishti Durga Homam can be used to drive out strong bad forces, which helps people beat despair and drives out dread and worry. The Drishti Homam ceremony shields your home and possessions from negative energy. It benefits those who have Shani Dosham. Shulini Durga is another name for Drishti Durga.
There are two forms of Drishti, one of which is good Drishti and the other is negative Drishti, according to ancient texts. People's negative drishti will impede our progress and growth and keep us stuck. This homam purges both the individual and the home of any negativity.
Durga Mantra: Sarva Mangala Mangalye Shive Sarvartha Sadhike Saranye Trayambike Gauri Narayani Namostute
दुर्गा मंत्र:सर्वमंगल मांगल्ये शिवे सर्वार्थ साधिके शरण्ये त्र्यंबके गौरी नारायणि नमोऽस्तुते।।
Durga Gayatri Mantra:Aum Kaatyaanye Cha Vidmahe Kanyakumarye Dhimahi | Tanno Devi Prachodayat ||1||
Aum Girijayaye Vidmahe Shiva Priyayai Dhimahi | Tanno Durga Prachodayat ||2||
दुर्गा गायत्री मंत्र: ओम् कात्यान्ये च विद्मिहे कन्याकुमार्ये धीमहि | तन्नो: देवी प्रचोदयात ||1||
ओम् गिरिजायये विद्मिहे शिवप्रियाये धीमहि | तन्नो: दुर्गा प्रचोदयात ||2||
When Drishti Durga Homam Can Be Performed?
For doing this Homa, Durga Ashtami, Navami, Amavasya, Tuesdays, or any Fridays are deemed lucky days. Drishti Durga Homam should be performed if someone has this Drishti dosha.
Why Drishti Durga Homam Is Important
In the Ramayana, one of Hinduism's major epics, the goddess Durga is mentioned. Following the story of the Ramayana, Sri Rama conducted the Drishti Durga Homam for Eyesight to enlist the help of the mighty Goddess Durga. 
Lord Rama needs 108 blue lotus flowers for the puja ritual to honour goddess Durga. As Lord Hanuman can always fulfill any duty, he is given the responsibility of arranging lotus flowers and he arranges 108 lotus blossoms. But Lord Shiva hid one of those lotus flowers to test him. 
Since there were only 107 flowers when he counted them after puja, he decided to sacrifice one of his blue, lotus-shaped eyes to reach the mythical number 108 at the goddess Durga's feet. But the goddess appeared right away and gave him a blessing. 
Maa Durga arrived when he was doing the Drishti Durga Homam for Eyesight and blessed him because she was moved by his devotion.
Drishti Durga Homam Uniques Traits
Goddess Durga's unique homa has the special capacity to dispel obstructing energies, lifting the cloak of doubt that surrounds us and bestowing her protection for living a trouble-free life. Overcome despair, boost vitality, and feel the good vibes pervade your entire body. 
Goddess Durga is considered the Mother of the Universe, and as such, she goes above and beyond to improve the lives of her worshippers and extinguish the evil that torments them. By performing the homa, we can make use of the powerful energy that is released from the sacrifice fire and harness it to purge confusion and uncertainty from our auras.
Benefits Of Drishti Durga Homam
Organizing drishti durga homam at home or temple gives many benefits to your family, friends, and your partners. Please have a look at the benefits of Drishti Durga homam below:
One would be able to get high financial status throughout daily life and will be given high confidence thanks to Drishti Durga Homam. Playing out this homam can dissipate hopelessness and financial woes.

By doing this homam with a commitment, the negative effects of condemnations, hostile looks, doshas, and deterrents are banished from a man's horoscope.

This homam aids in lighting your business and calling, helps put an end to any looming calamities, and promotes financial stability.

For the Drishti Durga Homam, reserve Purohit. Purohit will bring all the Pooja Samagri. All of the Purohits have extensive training and examinations from the Vedic Pathshala.

Drishti Durga Homam will assist in achieving a high level of financial success and self-confidence. By reciting this homam, one can conquer misery and financial woes.

By executing this homam with complete dedication, the negative effects of curses, evil eyes, doshas, and obstructions are expelled from a person's horoscope.

This drishti durga homam aids in illuminating your business and career, stops losses if any, and promotes monetary stability.
Book Pandit For Drishti Durga Homam: Cost
99Pandit provides reliable spiritual puja services which help the devotee to obtain peace, happiness, and wealth in life. You can visit the 99Pandit portal to book a pandit online for Drishti Durga homam. The pandit ji will bring basic puja samagri along with him and also he can perform puja in your native language. 
The cost of the drishti durga homam including pandit dakshina, puja materials, and accommodation starts from an average package of Rs. 7,500 – Rs 25,000. There is no extra cost charged by 99Pandit. When customers come to book service on the website, the team of 99Pandit connects users with Pandit.
The charges for the service can be discussed at the time of booking directly with Pandit. If you are supposed to perform extra puja or maala jaap, the cost may vary.
To Book a Pandit Online for drishti durga homam, you can click on the "Book a pandit" button to register your inquiry. 
Sum Up
Drishti Durga Homam: Goddess Durga helps remove all barriers to achievement, vanquishes evil spirits or Drishti, heals any illnesses, and brings about advancement in the relevant professions. By reciting this homam, one can solve all of their professional issues and lead a contented, secure life.
Goddess Durga is invoked before the Drishti Durga Maha mantra is chanted, and the Drishti Durga Homam is then carried out following the Shastras.
If you are suffering from any issues, please book a pandit to schedule Drishti Durga homam at your home.
Frequently Asked Question
A.

One can determine the date based on their janma nakshatra, their yoga, and the thithi of that particular day. It worked out well to perform this homam on Fridays. To schedule an homam and pooja for a personal issue or problem, visit Drishti Durga Homam.

A.

The steps to perform Drishti Durga homam which can help you to obtain vision or drishti. We have mentioned the steps which are performed for Drishti Durga's homam and how to perform homam. The steps include Ganesh Puja, Sangalpam, Varuna Puja & kalasa puja, 108 names archana, Devatha homam, Maha poornahuti & Deeparadhana & getting the blessing.

A.

Homam is a fire ceremony, while Drishti is a word signifying visions. Goddess Mata Durga is honoured with the Drishti Durga Homam ritual. It can occasionally become harmful due to the "evil eye," "jealousy," and "negative energy." This Drishti Durga Homam was performing at the time.

A.

As the name implies Goddess Durga is the main deity of Drishti Durga homam performed to achieve the vision.

A.

The homam is performed to attain drishti means vision. The name of this homam drishti means vision which could be dangerous because of jealousy, evil eyes, and negativity. This homam can be organized by families, individuals, factories, and business organizations.