Pandit for Swayamvara Parvathi Homam: Cost, Vidhi and Benefits
Posted On:
August 24, 2023
Last Update On:
August 24, 2023
Book a pandit for Swayamvara Parvathi Homam in a single click
Verified Pandit For Puja At Your Doorstep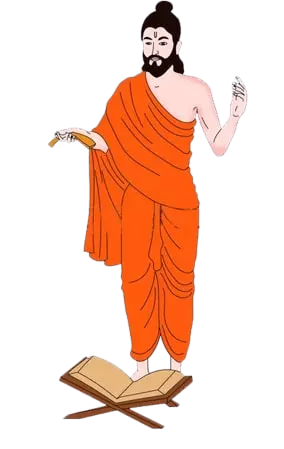 Swayamvara Parvathi Homam is organized to seek the right life partner for a boy and a girl. This extreme result of giving homam is useful for those who are looking for the right husband or wife. Apart from this, for natives who look to have a hassle-free married life and seek to get pregnant, Swayamvara Parvathi Homam proves best. 
This homam is the right choice for love or an arranged marriage to get a prosperous married life. During the homam, the mantra is chanted to appease Goddess Parvati and Lord Shiva is given by sage Durvasa for the fulfilment of desire. Hence someone who is looking to organize Swayamvara Parathi Homam to get the best possible marriage matching should hire the pandit. 
Pandit for Swayamvara Parvathi homam performs the ritual with proper devotion and dedication. But the question is where to locate the right pandit for Swayamvara Parvathi Homam. And how to book the pandit for this homam without going anywhere? 
What are the rituals of performing Swayamvara Parvathi homam and can we perform this homam at home? What is the Swayamvara Parvathi homam cost and do we get reliable cost for this homam?
Many questions are coming into your head. Is booking a pandit for Swayamvara Parvathi homam? This article will give you the answers to all these questions and will help you to execute Swayamvara Parvathi homam without any difficulties. 
What is Swayamvara Parvathi Homam?
Finding a life partner can be challenging if a planet with a bad placement rules the seventh house in one's birth chart. Parvathi Devi, who had obtained the Swayamvara Parvathi Mantra from Lord Shiva, is the subject of the Swayamvara Parvathi Homam. 
With Parvathi Devi's blessing, one can remove the 7th House Dosha and find a good life partner. The manifestation of the goddess Shakti is the goddess Parvathi. 
The Swayamvara Parvathi Homam is for people who postpone marriage. Additionally, it promotes a Happy Married Life and strengthens the bond between the husband and wife. We can do the Swayamvara Parvathi Homam to obtain Lord Parvathi's blessings.
When To Perform Swayamvara Parvathi Homam
The best day to do this Homa is Friday. Ashtami Day is also said to be a very lucky day to carry out this procedure. Your Janma Nakshatra determines the most auspicious day for this Homa to be performed.
Key Insights to conduct Swayamvara Parvathi homam:
The purpose of this homam is to seek a good life partner. 

The other reason to perform this homam is to tighten the bond with a life partner. 

Auspicious days to conduct Swayamvara Parvathi homam on Fridays, or an auspicious date compatible with your Janma Nakshatra.

Swayamvara Parvathi (Devi Kalyana Parvathi) is the main deity of homam.

The ingredient used for the homam is Jaggery Rice.
Significance
You can ask for Lord Shiva and Goddess Parvati's blessings by performing the Swayamvara Parvati Homam. By receiving their blessings, barriers to finding the best life partner and leading a happy and joyous life will be lifted. 
According to legend, Parvathi Devi underwent a difficult penance to wed Lord Shiva. Shiva was pleased by the mantra that Rishi Durvasa offered to goddess Parvathi after observing her vairagya, and he came to marry her. 
As soon as a disagreement arose between them after their marriage, Parvathi Devi is said to have repeated this mantra to settle it. The main deity of this homam is Goddess Parvathi, the magnificent spouse of Lord Shiva. Goddess Parvati received the Swayamvara Parvati Mantra directly from God Shiva. 
This slogan gave her the confidence to reunite with her ideal companion at several gatherings. To appease Goddess Parvati Devi, who grants everyone a decent life partner and a happy Marriage Puja, the Swayamvara Parvati Homam is conducted. 
By performing this homam, you will also strengthen the weaker planets and quell the harmful effects of unfavourable planetary combinations in your horoscope.
Swayamvara Parvathi Homam
"Om Hreem Yogini Yogini Yogeswari Yoga Bhayankari Sakala Sthavara
Jangamasya Mukha Hridayam Mama Vasam Akarsha Akarshaya Swaha"
Meaning: This mantra begins with the Beej (Hreem) and Pranav (aum) mantras. With a loving heart and smile, the God of Yoga, the Yoga Goddess, and the Fearless God draw all mobile and immovable characteristics to me.
Pranava Mantra: To overcome all obstacles in family life, chant Aum. This Aum also develops following all cycles of liberation, rebirth, and birth.
Beej Mantra: This mantra for Swayamvara Parvathi homam is dedicated to a particular God or Goddess. 
Advantages
When a pandit for Swayamvara Parvathi Homam performs the puja for natives or his family, they get the advantages of homam if it is performed in the right way. The several benefits of Swayamvara Parvathi homam are defined as:
The most effective mantra for getting rid of all known and unknown barriers to getting married quickly is Swayamvara Parvathi.   

The Swayamvara Parvathi Mantra helps to increase positive vibrations and supports the growth of love between partners.

Swayamvara Parvathi Mantra aids in preventing separation between the couple by balancing the wavelengths and improving communication.

Additionally, it eliminates all negative influences from the birth chart that can prevent a marriage. 
Swayamvara Parvathi homam cost offered by the reliable portal 99Pandit is very low as compared to other online religious service providers. 
Pandit For Swayamvara Parvathi Homam
The professionals who are fully knowledgeable of the ancient and vedic writings serve as the pandit for the Swayamvara Parvathi Homam. Hinduism holds intelligent, well-educated individuals accountable for meticulously planning the Swayamvara Parvathi homam. 
Depending on the culture they are from, a pandit for Swayamvara Parvathi homam can speak a variety of languages. The Swayamvara Parvathi homam pandit in your city performs the rites in the language you desire to use for the ceremony. 
Everyone in the digital age depends entirely on technology since, in the absence of online services, nobody wants to stop using them. Therefore, it is also possible to select the ideal pandit for Swayamvara Parvathi homam online. Through 99Pandit, you can reserve a pandit for the Swayamvara Parvathi homam online.
Without knowing the root of the search, finding the appropriate pandit for the Swayamvara Parvathi homam may prove to be a very difficult undertaking. But with 99Pandit, you can easily look for a qualified pandit for your family who is looking for a Swayamvara Parvathi homam.
Book Pandit For Swayamvara Parvathi Homam
For those who are seeking the ideal pandit, 99Pandit has introduced a straightforward manner for the pandit booking process for Swayamvara Parvathi homam. 99Pandit always assists the devotees with their needs, whether it be for daily puja, significant occasions, or formal or cultural gatherings. 
You can just book the pandit for Swayamvara Parvathi homam on the 99Pandit website rather than seeking the pandit offline and haggling over the fee with them. You only need to submit the bare minimum of information, such as your name, address, city, state, type of puja, and puja date. 
Following the customers' requests, our team will work with an expert Pandit to carry out the service after reviewing the information they have provided. Additionally, we will provide the list of puja items that need to be arranged before the homam.
Book a Pandit for Swayamvara Parvathi homam | Find a Pandit Near Me.
Swayamvara Parvathi Homam Cost
The services offered by 99Pandit are entirely efficient and fit inside your price range. A proper vedic puja will be performed by the pandit. The price for a Swayamvara Parvathi homam from 99Pandit ranges from a minimum of Rs. 3,000 to a maximum of Rs. 20,000. The pandit dakshina is included in this price. 
As soon as the puja is finished, you can pay the fee. The Swayamvara Parvathi homam does not require payment of an advance. 
So what are you waiting for? Use 99Pandit to hire the ideal pandit for Swayamvara Parvathi homam quickly.
Conclusion
You don't have to worry anymore that your deity won't bless you because you couldn't find a Pandit for the Swayamvara Parvathi homam. Finding a pandit and performing the puja the way you want to has never been simpler thanks to 99Pandit, a service available to everyone in your city.
So why are you still resisting? Only one click is required to receive God's blessings. We have a skilled pandit available to perform the puja at any time, day, or night.
Frequently Asked Questions
A.In Sanskrit, swayamvara means to locate a suitor on one's own. Parvati had made up her mind to marry only Lord Shiva. Shiva had entered a deep state of concentration, so she made a tremendous sacrifice to win his heart. She had committed herself to the idea that only Lord Shiva could be her suitor and hold her hand. According to the Puranas, Maharshi Durvasa gave the goddess Parvati the mantra.
A.This is thought to be the mantra that Parvati sang to ask Lord Shiva for a marriage. Daily recitation of this mantra under the guidance of a master or Pandit is considered to be very meritorious and advantageous. Chant this mantra if you're looking for a mate who can be understanding, affectionate, and kind. The Swayamvara Parvathi Moola Mantra is another name for it.

A.The Swayamvara Parvati Homam clears the way for you to meet your ideal soulmate, removes roadblocks that delay marriage, and fortifies your bond with your spouse.
A.Swayamvara Paravati Homam is available from us at the most affordable price. Any additional Puja or homam that may be required or useful will determine how much it will cost. Please give our Support team a call so they can determine the proper pricing.