Nandi Puja Before Marriage Cost, Vidhi, And Benefits?
Posted On:
March 20, 2023
Last Update On:
March 31, 2023
Book a pandit for Nandi Puja Before Marriage in a single click
100% FREE CONSULTATION WITH PANDIT JI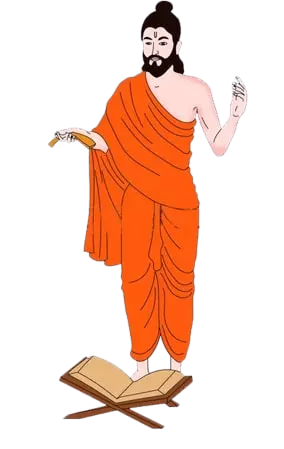 Nandi Puja Before Marriage is performed by the families of the bride and groom suggested by the pandits to bless the couple with longevity and prosperity. But why is Nandi puja performed before marriage and what is the reason behind this puja?
What is the Nandi puja before marriage cost, vidhi, and benefits? All these important details we will discuss in this blog. We will discuss the story of nandi puja as well. Why did we start to perform nandi puja and who was nandi?
Lord nandi was one of the strongest and supreme devotees of Lord Shiva and also it is believed that without nandi Shiva Parivar is incomplete. If you want to appease Lord shiva and impress them without referring to nandi it is impossible. 
Generally, lord nandi is considered a Vehicle of Lord Shiva and he is also the gatekeeper of all his temples. The nandi bull of Lord shiva represents perseverance and patience, as he is worshiped for power and dedication. 
Nandi puja before marriage represents the most powerful warrior, a bull with the head of 18 Siddhas and also the guru of Lord Kartikeya. 
What Is Nandi Puja Before Marriage
A few days before the wedding, a Nandi Puja is held at the houses of the bride and groom. The wedding festivities begin when a coconut is placed on top of a copper pot filled with holy water. The filled Kalash represents a container that is filled with the amrit of life.
The simple Nandi puja before marriage is performed by worshiping Lord shiva and bathing him with a mixture of gangajal, rinsing with perfume, wiping dry, and then applying sandalwood paste. In the nandi puja, devotees offer incense sticks and lamps. As nandi is the supreme devotee of Lord Shiva and loyal to him, so if you chant the Om Namah Shivaya mantra, nandi also blesses you too.
In everyone's life marriage is a very important part as this is the life-changing point. In Hindu weddings following every ritual is mandatory as is mentioned in Puranas. Performing Nandi puja before marriage is a beneficial ritual suggested by experts to remove negative and evil energies.
Story Behind Lord Nandi Puja
Nandi is said to be the son of the sage Shilada, according to folklore. The Sage Shilada underwent arduous penance to receive Nandi as his son, a boon of immortality and the graces of God Shiva. 
He developed into a devoted follower of Lord Shiva, and he does penance to serve as both his vehicle and gatekeeper. Numerous stories about Lord Shiva's Nandi Bull can be found in various Puranas. Numerous temples are entirely devoted to Nandi.
The Puranas describe Lord Nandi or Nandikeshvara as a Deity with a bull face and a human body who can take on any animal or human shape. By relaying the wishes of the devotees to Nandi Ji, a large number of devotees are also being blessed by Lord Shiva and Goddess Parvati.
Nandi Puja Before Marriage Significance
The significance of performing Nandi puja before marriage by worshiping Lord shiva is extremely helpful to reduce the effects of negative energies, death fear, indecision, and disease and removes the evil eyes from the to-be-wedded couple.
During the Nandi puja before marriage chanting the mantra for Lord shiva is good for the couple and their family. This ritual relieves the devotees from problems, fears, stress, and ego and gives deep religious realization. 
Nandi puja before marriage is a relief from all kinds of fear of death and influences of evil planets from their upcoming life. For the bride and groom and their family performing Nandi puja before marriage is helpful for a healthy and long life. 
Reason Behind Whisper Into The Ears Of Nandi Bull
You'll see that a lot of folks whisper their prayers into the Nandi bull's ear. The history of this ritual is intriguing. Lord Shiva was deeply troubled by Goddess Parvati's memory loss. He begins his meditation with Parvati the goddess. Nandi Bull is included in this meditation as well.
Goddess Parvati was kidnapped by Lord Shiva's adversary Jalandhar while he was in deep meditation. Ganesha attempted to awaken Lord Shiva from his meditation at this time, but he was completely unsuccessful. He approached Nandi bull and murmured whatever he wanted into his ears. 
Since then, whenever we whisper something into the ear of the Nandi bull, Lord Shiva hears it. Lord Shiva, too listens to all the wishes and fulfills them too.
Description About Nandi Puja 
The gate-guardian god of Kailasa, Lord Shiva's residence, is Nandi the White Bull. He is frequently shown as a bull, which also acts as Shiva's mount or Vahana. The Sanskrit term Nandi means joy, contentment, and satisfaction—qualities that describe Shiva's heavenly defender, Nandi.
In all the shiva temples, Nandi is in a seated position featuring stone carvings usually facing the primary shrine. The bull's white tint represents justice and purity. In Shiva temples, the seated Nandi facing the sanctum symbolizes a particular jivatma or soul waiting for the Lord's blessings as well as the teaching that the jivatma should constantly be focused on the Paramatma or the Supreme Soul. 
It is claimed that the Lord Shiva puja is insufficient if Lord nandi is not worshiped along with him. Lord Nandi puja is performed to advance one's job and profession, maintain good health, live longer, vanquish foes, and prevail in legal disputes. In addition to doing the Homam, we schedule a Puja or Homam with a skilled Purohit and recite the Vedic mantra of the relevant Devi or Deva.
Procedure For Nandi Puja Before Marriage
To perform the Nandi puja before marriage follow the following steps mentioned below as per the pandit ji instructions.
With the guidelines of an expert pandit from 99Pandit during Nandi puja, Lord Nandi is bathed in gangajal and then rinsed with rosewater, milk, and ghee. After offering the mixture of water, apply sandalwood paste and turmeric paste after wiping yourself dry, and you'll be blessed with good health as a result.
Lord Shiva and nandi grant you a long, healthy life, vanquish animosity, and dispel the fear of dying. By burning incense and an oil lamp, you will be gifted with strong meditational abilities that aid in reducing obstacles that may arise in marriage.
When you say "OM NAMAH SHIVAAY," Nandi is likely to bless you as well. He was Lord Shiva's vahana. The initial phase of Nandi worship begins here. The cleaning technique shouldn't involve the use of any sharp objects. Do it with caution.
Finally, just expose whatever secrets or barriers you may have been holding inside for your happy marriage. whether they be positive or negative, these innermost secrets. Put all of your inappropriate ideas, bad dreams, and the like in Lord Nandi's ear and beg him to take away their unsuitable thoughts and grant your wishes.
Sri Nandeeshwara will take care of you and bless you with prosperity, long and healthy life. It is said that during Chaturdas if you can feed green grass to the bull—which was Nandi's favorite—all of your sins will be absolved.
If you adhere to tradition, you never know when your wishes will come true.
Mantra For Nandi Puja Before Marriage
Lord Nandi Mantra: || Om Mahakalaya Mahaveeram, Shiva Vahanam Outatmama, Ganaanamtwa Pratham Vande, Nandishwaram Mahabalam ||
भगवान नंदी मंत्र: || ओम महाकालयम महावीर्यम, शिव वाहनं आउटात्मामा, गणनामत्व प्रथम वंदे, नंदीश्वरम महाबलम ||
Cost For Nandi Puja Before Marriage 
Therefore, 99Pandit offers the price of a Nandi puja before marriage at extremely affordable rates. As well as doing Nandi puja before marriage, the pandit provided by 99Pandit also conducts the entire wedding ceremony.
Only performing Nandi puja before marriage can cost anything between 5000 and 10,000. The price would range from 10,000 INR to 25,000 INR if the devotees requested that the complete marriage ceremony—including the Nandi puja before marriage—be performed.
The price paid by pilgrims includes pandit Dakshina, booking fees, and the necessary puja samagri. Other than the specified bundle, there wouldn't be any other fees. Costs may change if the customer requests that further tasks be completed.
Depending on the package customers choose for the ceremony and puja, the performance usually lasts 3-5 hours.
Benefits Of Nandi Puja Before Marriage
We know that in Hindu weddings difficulties and problems may arise, therefore to remove that pandits ask to perform Nandi puja before marriage. This ritual reduces the effects of bad planets, negative energies, and evil eyes.
There are the benefits we get from Nandi puja are listed below:
For expressing to Mata Parvati and Lord Mahadev the hope that every person's wish is completely granted. If the request comes from Nandi Ji, then Lord Mahadev and Goddess Parvati will undoubtedly grant it.

To obtain good health, money, power, success, and prosperity, one should conduct Nandi Puja before marriage. 

The holy grace and blessings of Lord Shiva and Nandi are received by performing this puja ritual.

The performance of Nandi Puja before marriage promotes spiritual development in the relationship of the couple.

Nandi Puja safeguards you against evil energies.

Maintains a clean environment in the home, office, or business.

Deters the spread of illnesses.

This puja aids single girls in locating a suitable husband.

It assists you in overcoming challenges and fortifies you as a person.

Lord Shiva relieves suffering and poverty, bestows prosperity and education, and fulfills all desires.

Gets you ready for salvation, or moksha.

To alleviate issues, worries, tension, and ego.

To get comfort from all types of concerns related to death and the effects of malevolent planets.

To live a long and healthy life.

It bestows health and courage.

Safety from serious risks may come into a couple's life.
Nandi Puja Before Marriage By 99Pandit
The nandi puja rituals performed by the 99Pandit experts including  Kalash Sthapana, Panchang Sthapana(Gauri Ganesh, Punyavachan, Shodash Matrika, Navgraha, Sarvotabhadra), Navgraha Pujan and 108 chants of each planetary mantra, 64 yogini Pujan, Shetrapal Pujan, Swasti Vachan, Sankalpa, Ganesh Pujan and Abhishek, Invocation of major Gods and Goddesses in Kalash, Yantra Puja, chants of Mantra, Havan, Aarti, Pushpaanjali and Brahmin Bhojan.
Book a pandit online for Nandi puja before the ceremony | Find panditji near me.
99Pandit provides professionals, well-studied and certified pandits who have complete knowledge in performing every Hindu ritual. The rituals of Nandi puja before marriage can be completed by the professionals of 99Pandit.
Frequently Asked Question
A.
The bull known as Nandi is revered greatly in Hinduism. He serves as Lord Shiva's vehicle. Nandi stands for truth and justice. The Nandi is a representation of vigor, courage, strength, power, and energy. He is the commander of Lord Shiva's army. Through his unwavering dedication, he rose to become Shiva's doorman, confidant, chief warrior, and companion.

A.
A few days before the wedding, a Nandi Puja is held at the houses of the bride and groom. The wedding festivities begin when a coconut is placed on top of a copper pot filled with holy water. The filled Kalash represents a container that is filled with the amrit of life.

A.
Nandi, the gate guardian of Shiva, is always seated in front of the Shiva shrine. Nandi's white color stands for innocence, justice, and truth. Additionally, it represents the purity of the jicama, who is constantly in tune with the Lord. Additionally, Nandi's white color represents purity, clarity, and perfection. Additionally, it refers to the purity of the heart, head, and thoughts.
A.
Nandi always stays outside the gate of the Shiva temple facing the idol or Shivalinga since he is the gate Guardian of Shiva's abode Kailash. It stands for devotion and Jiva's patience in waiting for his Lord. It also symbolizes the jiva's desire to obtain the Lord's blessings to be delivered from the cycle of life and death.

A.
Nandi puja before marriage performed by worshiping Lord shiva is extremely helpful to reduce the effects of negative energies, death fear, indecision, and disease and removes the evil eyes from the to-be-wedded couple.