Telugu Pandits In Mumbai: Cost, Vidhi, And Benefits
Posted On:
June 22, 2023
Last Update On:
June 22, 2023
Book a pandit for any Puja in Mumbai in a single click
Verified Pandit For Puja At Your Doorstep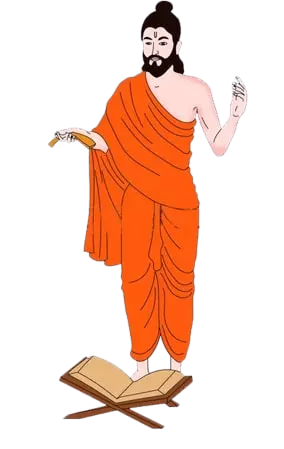 Telugu Pandit in Mumbai can be found by the team of 99Pandit platform to the devotee who is in the requirement for it. The people of Mumbai looking for an experienced Telugu pandit who speaks and performs puja in Telugu could have the opportunity from 99Pandit. 
99Pandit is the spiritual platform that connects the devotees with Pandit and Pandit with users for their requirements. Telugu Pandit in Mumbai finding through an online religious platform is such a great blessing. As in the offline process, we needed help finding a relevant pandit of our requirement.
But online medium (99Pandit) has allowed devotees to book a pandit of their respective requirements. On the portal of 99Pandit, you can submit your details with the type of puja and choose the preferred language to perform as well. 
You can book the pandit to perform these pujas Griha Pravesh Puja, Durga puja, marriage puja, Engagement Puja, Office Opening Puja, Gand mool puja etc. There are various puja services listed on the platform of 99Pandit. 
If you are in a new city and finding the right Telugu pandit in Mumbai, you are at the right place. You need not worry; we have compiled a list of the best Telugu pandits in Mumbai on the portal. 
These Telugu pandits in Mumbai are adept at carrying out a variety of Hindu rites, such as Marriage Puja, housewarming celebrations, and other auspicious occasions. They are well informed and communicate well, making comprehending each rite's meaning simple. 
You can rely on these professionals to provide a remarkable and genuine experience whether you're a Telugu-speaking family or searching for a Telugu pandit in Mumbai who can execute ceremonies in Telugu.
Telugu Pandit In Mumbai
Finding the best Telugu pandit from a reliable source could be best when performing puja at home. The families are planning for the puja and looking for the pandit who can speak, perform and understand your customs and traditions to perform puja in your language.
You have come to the right site if you're looking to hire a Telugu pandit in Mumbai. Pujas like Naamkaran Puja, Aksharabhyasam, Vivaham, or Anna Prashanam perform Puja according to all the South Indian customs. We can help you to hire a Telugu Pandit in Mumbai if you're looking to perform pujas and rituals and are looking for an experienced Telugu Pandit in Mumbai.
With the help of 99Pandit, you may hire highly skilled and experienced pandits who can carry out all Telugu puja rituals following your wishes and religious beliefs because they are also well-versed and trained in (Sampradayam) of south India.
To give you a delightful experience, these purohits have received professional training in Vedic principles to execute pujas, perhaps, rites and ceremonies. 
In many areas of Mumbai, 99Pandit assists you in finding a pandit or purohit with extensive experience.
How To Book Telugu Pandit In Mumbai: 99Pandit
Booking a Telugu pandit in Mumbai could be difficult if you are searching for it offline. But 99Pandit has made the booking process easier to get the Telugu pandit in Mumbai. 99Pandit is a religious platform that engages customers with the right pandit who can perform various puja, havan, and Jaap.
The Telugu pandits in Mumbai will perform the puja, including Satyanarayan Puja, chandi homam, Aksharabhyasam, etc. Booking Telugu Pandit through 99Pandit is a simple and hassle-free approach. Go to the website, choose the kind of puja you wish to perform, pick the pandit based on your preference, and submit your payment. 
The pandit will subsequently perform the pooja at your home or another location. Additionally, you might contact the purohit beforehand to review any special requirements or procedures.
You can count on an unforgettable and genuine worship experience with 99Pandit. A group of highly skilled and competent Purohit aware of numerous Hindu rituals and customs makes up the platform's staff. They are committed to offering individualized and hassle-free service and allow worship in various languages, including Telugu.
How To Get Online Telugu Pandit In Mumbai
The internet makes locating a Telugu Purohit in Mumbai relatively simple. Mumbai Purohits are listed on numerous websites and directories. You can use Google or other search engines to look up Telugu Pandits in Mumbai.
Before hiring a Telugu pandit, research is vital. Verify their reputation by reading internet reviews and ratings. For more details on their credentials and experience, you can also look at their website or social media pages.
Pujas Perform By Telugu Pandit In Mumbai
The Telugu pandit in Mumbai is the medium to bring prosperity, happiness, and blessings of God to your family. He is the one who helps the devotees to achieve an excellent work-life, Good Health, wealth, good education, and longevity of their family. 
Apart from puja service, this pandit also performs homam and maala Jaap, which have unique benefits through difficult times. Several kinds of puja are conducted by Telugu Pandits in Mumbai and completed correctly. The muhurta for puja and ceremony is based on the native's birth chart and janam nakshatra. 
99Pandit provides devotees with the opportunity to find the best Telugu pandit in Mumbai to organize a puja ceremony at their home, office, or temple. We are listed below some of the pujas which are performed by Telugu Pandits in Mumbai
Telugu Pandit For Griha Pravesh Puja: With 99Pandit
The most blissful puja of 99Pandit is griha pravesh puja which is celebrated when you shift into your newly constructed house. The cost for the service is very affordable and reliable so that devotees could not have any issues regarding charges. 
The ritual is performed when you have built a new house and before starting to live in that is called Griha pravesh puja. The puja's purpose is to remove vastu dosha and bad energy from the home. 
As per vastu shastra, the home is considered a living soul, hence Griha pravesh Puja is conducted to invoke all deities to bless them and protect them from bad energies. The god present in your house brings health, wealth, prosperity, peace, harmony, and achievement to the family member and relatives.
Telugu Pandit For Aksharabhyasam: With 99Pandit
A traditional Hindu rite called Aksharabhyasam is used to introduce a kid to the world of learning. When a child is going to begin formal education and is between the ages of 2-3, the puja is typically carried out. The Telugu pandits in Mumbai are experts in performing Aksharabhyasam and can help you every step of the way.
Lighting lights, bringing flowers, and singing mantras are common puja practices for Goddess Saraswati. The purohit writes the child's first letters on a slate with rice flour. The entire puja is conducted in a deeply spiritual and serene environment, leaving you feeling at ease and upbeat.
The Pandits allocated to 99Pandit's purohit services in Mumbai adhere to all customs and perform pujas in the most peaceful and hygienic methods at your residences and places of business. To enlist the help of the mighty Devis, you can also consider Saraswati Puja, Durga Lakshmi Saraswati Homa, and Gayatri Havan. 
Telugu Pandit For Satyanarayan Puja: With 99Pandit
A common Hindu ceremony known as Satyanarayan Puja is performed to ask Lord Vishnu for blessings. It is customary to perform the puja on happy events like weddings, housewarmings, and Birthday Puja. The Satyanarayan Puja is a rather complicated ritual, but the Telugu pandit in Mumbai has extensive knowledge of it and can help you through it.
It is customary for the puja to include reading the Satyanarayan Katha and praying to Lord Vishnu. Other rituals that the purohit will carry out include lighting lights, making flower offerings, and giving out prasad to the worshippers. You will feel calm and optimistic after the puja because it is conducted in a very spiritual and tranquil environment.
If you are finding a Telugu pandit in Mumbai near your house, office, apartments, and business complex, 99Pandit will guide you through every step to book the pandit. 
Telugu Pandit For Chandi Homam: With 99Pandit
A potent Hindu ceremony known as Chandi Homam is done to ask Goddess Chandi for favours. Typically, the puja is performed to overcome challenges, achieve prosperity, and obtain protection from evil powers. Chandi Homam is a difficult ritual to do, but the Telugu purohits in Mumbai are highly competent at it and can help you through it.
The puja involves praying to Goddess Chandi, lighting candles, offering flowers, and chanting mantras. The purohit will perform the Homam, which involves tossing ghee and other materials into the fire for divine blessings.
The entire puja is conducted in a deeply spiritual and serene environment, leaving you feeling at ease and upbeat.
Why Is It Hard To Find Telugu Pandits In Mumbai?
Searching for the best Telugu pandit in Mumbai is challenging, especially when you are new to the city. There are some facts you need to have a look at when you go to book a pandit for pujas like experience, knowledge, availability, price, and communication skills. 
Additionally, you must make sure that the pandit is familiar with your languages, customs, and rituals to provide a unique and genuine experience. Another problem is that Mumbai has so many purohits, all of which claim to be the best. 
Finding a purohit that can provide a memorable and authentic puja experience can be difficult since it can be difficult to tell the difference between real and false purohits.
How To Book A Telugu Pandit In Mumbai: With 99Pandit
With 99Pandit, finding a Telugu Purohit in Mumbai is not that tough anymore. Entering your personal information and selecting the Puja you wish to perform based on your package and language is all that is required. 
Through its online portal, 99Pandit, you may get in touch with purohits who are very skilled and informed and who can execute a variety of pujas, such as the Satyanarayan Puja, Chandi Homam, Aksharabhyasam, and others. Here are some justifications for using 99Pandit to schedule a purohit.
Leave the rest to 99Pandit's highly qualified staff of pandits, who will select the ideal mahurat (day and time) for you to organize all of the Puja supplies, including flowers, fruits, candles, leaves, and other items. The following stage is to await your lucky day and immerse yourself in it.
The next stage is to wait for your lucky day and savour the Lord's exquisite and soul-filling benefits. Additionally, 99Pandit brings a hassle-free, divine experience to your screens thanks to the option of Online E-Puja, which allows you to immerse yourself in a profound experience. The following are some additional advantages of hiring a pandit through 99Pandit:
1. 99Pandit completes puja in your language, customs, and traditions
Every family has its traditions, languages, and customs, as is understood by 99Pandit. Because of this, the platform provides a customized solution that satisfies your needs. To make sure that the puja is performed following your traditions and customs, you might get in touch with the purohit before discussing any special requirements or ceremonies.
From 99Pandit, you can hire a Pandit or Purohit who will exclusively carry out the ceremonies following your unique preferences, such as your preferred religion and language.
2. 99Pandit provides experienced and knowledgeable pandit
Given that they are aware of several Hindu rituals and customs, 99Pandit's team of Telugu pandits in Mumbai can provide you with the most delightful experience of your life. 
They are committed to providing individualized and hassle-free service and can conduct pujas in a variety of languages, including Telugu. With 99Pandit, you can be guaranteed to have a wonderful and genuine puja experience.
3. 99Pandit's booking process is hassle-free & reliable
After making a booking for Telugu Pandits in Mumbai via 99Pandit, you don't need to do anything because we'll take care of the samagri, muharat, and other details according to your preferences. 
All you have to do to finalize your booking is choose the online poojari Mumbai services from the portal and submit your personal information.
Through 99Pandit, purohit booking. It is effortless and straightforward. Simply visit the website, and choose a puja, a purohit, and a payment method.
The puja will subsequently be performed by the purohit in your residence or another venue of your choosing. To discuss particular criteria or rites, you can also speak with the purohit beforehand.
You can contact the Top Pandits in Mumbai using the platform 99Pandit. Listed below are the steps to booking a Telugu Pandit in Mumbai with 99Pandit:
Visit 99Pandit official portal.

Put your location and the kind of ritual you want to perform in the fields provided.

A pandit can be selected from the list of available pandits.

Decide on a time and date for the rite.

Confirm your booking for the puja.
99Pandit makes sure you get the ideal pandit for your needs and carry out the ceremony properly.
Sum Up
The Vedic scriptures conclude that if someone wishes to do any puja or ritual, they must hire a Telugu Purohit who is skilled and experienced. Each ceremonial stage must be carried out correctly and in the proper order, and the Purohit is essential in making sure of this. The importance and meaning of each rite are also guided by them.
Considerations for selecting a Telugu Purohit should include his or her credentials, expertise, reputation, and communication abilities. Telugu Pandit can be located in Mumbai through online searches and recommendations. A Purohit can also be scheduled online, but it's important to do your research and pick a dependable one.
According to the situation and the requirements of the individual, Telugu Purohits can perform a variety of rituals and pujas. They can mentor and guide people spiritually and help people and families realize the value of spirituality.
Frequently Asked Question
A.99Pandit offers very affordable and low charges for the puja service as compared to other religious portals. To know more details regarding charges and service, you can visit the 99Pandit website.
A.The team of 99Pandit will guide you through booking a relevant Telugu pandit who can translate the mantra into both hindi and English as well.

A.99Pandit's Mumbai Telugu Pandit booking process is as follows. Visit 99Pandit's official website, enter your location and ritual type in the forms, Choose a pandit from the list. Choose a time and day for the rite and schedule the puja.
A.You have come to the right site if you're looking to hire a Telugu pandit in Mumbai for Naamkaran, Aksharabhyasam, Vivaham, or Anna Prashanam who performs Puja according to all the South Indian customs.